Product Description
wood working pellets mill with package machine
Pellet line video
Sectors of industrial pellet line
1.To make pellets is not an simple thing, a complete wood pellet produciton line include crushing sector, rotary drum drying sector, wood pellet machine, hammer mill, pellet cooler, pellet packing machine etc.
2. 800 kg per hour wood pellet production line is very hot selling in china. It is can be used by customer who want to do a medium size pellets factory.
3. In the complete 800 kg per hour wood pellet production line, we suggest customer a vertical ring die wood pellet machine with 45 kw motor. This is a very popular pellet machine due to its small power, high output capacity.
4. If your raw materials is wood logs, then the complete wood pellet line should start from a wood chipper to chip wood logs into wood chips. Our mx216 wood chipper will be suggested.
5. If your raw materials moisture is higher than 20%, then our HGJ1.2*12m will be suggested . our rotary drum dryer machine temperature can be controlled by thermal probe, and its capacity can be adjustable by using frequency control system. If you want to get more drier raw mateirals, then you can slowdown its speed. If you want get higher capacity, you can fasten the speed of rotary drum dryer.

Features of the industrial wood bark pellet line
1.Wood bark pellet line include wood crusher, rotary drum dryer, pellet mill, cooling machine, packing machine and its co-equipments. All machines has got EU standard.
2. Wood bark pellet machine can make pellets with diameter from 6mm-30mm. Length can be adjusted according to customer's requirment.
3. Wood bark pellet line can produce wood pellet from 4000 to 20000 tons annually, mainy compsed by wod chipping, grinding, drying, pelleting, cooling, dust collectinge tc. All machine machines in the pellet line are of high performance, compact structure, small occupation, low consumption and high efficiency.
Main sectors in the complete wood bark pellet line and their utility.
1. Crushing/ chipping- to crush wood logs or wood chips into tiny pcs or sawdust type.
2. Grinding sector -to crush crop stalks into suitable size forpelletizing.
3. Drying sector- to reduce raw materials moisture into lower for meeting pelletizing conditions.
4. Pelletizing-to press raw materials that with right size, suibtal humidity into pellets.
5. Sieveing-to removed dust and broken pellets from good ones.
6. Packing-pack pellets into bags of required size.
Factors you need to know before buying a Professional Wood Pellet Production Line?
1 No matter what raw materials you will want to press by using this wood pellet plant, raw materials moisture content should be controleed between 8%-12%, which is a key factor to have effect on its pellet smooth and increase pellet machine productivities.
2 To wood pellet machine in the full wood pellet line, if raw materials moisture is too higher to pellet mill, then pellets that come out will be with low density and loose.
3 If raw materials moisture is too low for the full wood pellet line, then electric current will be very high, hourly capacity will go down and pellets is hard to come out.
4 So no matter raw materials moisture is too low or too high, it is bad for making pellets. So it is very important that to keep raw materials moisture in a suitable condition.
5 Second is that you should buy high qualit and reliable wood pellet mill for the complete wood pellet line. As we know, wood pellet mill is core part of all of wood pellet plant. It is seential in all situations. But high quality doesn't mean expensive ones. Our wood pellet mill is the ideal pellet forming equipment for most customers. We can supply most cost effective wood pellet production equipment and price of the pellet lines are very competitive.
6 For big production capacity, vertical ring die wood pellet machine will be suggested.
For small production capacity, flat die wood pellet mill will be suggested.
Simple instruction of Professional Wood Pellet Production Line :
1 Our strong power can be provened by numbers of successful pellet plant projects all over the world. To choose chang sheng, you will never regret.
2 Wood pellets made by wood pellet production line are know as the bst biomass fuel pelelts of high valube. Chang sheng wood pellet line can not only make wood pellets with small hourly capacity, but also can extrude wood briquettes and block shape wood brick. Wood logs, wood chips, sawdust and other wood residues including pine wood, soft wood are also suitable materials for making briquettes or pellets with extruding plant.
3 A complete wood pellet line consist of wood chipper, hamer mill, betl conveyor, rotary drum dryer, cooler, wood pellet machine and packing machines.
4 In fact, except main pelletizing machine, not all other auxiliary equipment is essential for a pellet plant.
Machines in line
1 Professional Wood Pellet Production Line biggest producer wood pellet production line 1 ton per hour in china Wood chipper is mainly used to crush wood logs, tree branch, wood twigs into small wood chips. Wood chipper in this complete wood pellet production line are of crushing sector. It is with 6 m feed in belt conveyor, 12m feed out belt conveyor. Wood chips after crushing size will be 3-5cm.Wood chipper inlet can be cusomized as per your reqruestbut the biggest one can not exceed 400mm. Wood chipper machine can crush wood logs with low and high moisture. And it can be equipped with 2 or 4 knives, if you want big size wood chips, then 2 knives should be used. If you want finer wood chips, then 4 knifes should be used.
_n
2 Professional Wood Pellet Production Line crushing process- wood hammer mill (Biggest producer wood pellet production line 1 ton per hour in china )
Most suitable raw materiasl diameter to be pelletized is 1-5mm. If your rawmaterials diameter is bigger than 5mm, then a crusher machine should be used to crush them into powder shape. Our chipping and crushing machine will be your first choice. It mills rawmaterials like tree branch, wood shaving, wood logs , wheat straw etcinto powder shape with less than 50mm diameter.
3 Professional Wood Pellet Production Line pelletizing process in the complete wood pellet produciton line_ Pellet machine
Also known as pellet presses, pellet mills are machine presses that are used to create pellets from some type of powdered material.Special equipment is necessary to gain the maximum benefit from wood pellets. Equipment such as pellet furnaces or wood pellet stoves make it possible to generate enough heat to keep the interior of a small home comfortable, as well as provide an easy way to cook food on a range-top in the event of a power outage.

4 Cooling sector in the full wood pellet fuel production line _cooler
A. The cooler is used to reduce the temperature and moisture of the pellets, thus to acquire better hardness and strength. Also it can enhance the transport ability and storage ability.
B.The vibrating screen after the cooler is used to removes underside produce and dust, which can be returned to the pallet mill.

C.The cooler process is the refined technology of exposing processed product to an upward moving stream of ambient airflow. As the air rises through the product, it is warmed, increasing the moisture carrying capability of the air. The product entering at the top of the cooling chamber is exposed to the warmest air available within the cooler. The product and air have opposite flows, the gradual heat transfer greatly enhances the product quality and reduces stressing and fines.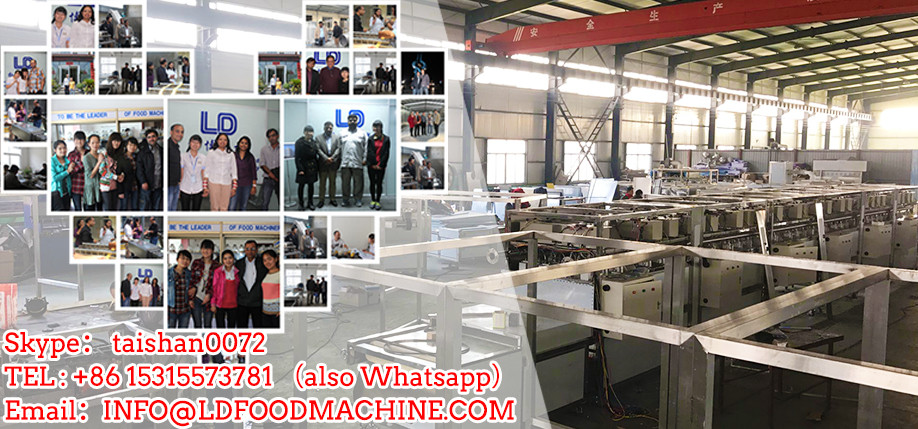 5 Packing machine in the wood pellet production line_packing
About pellets
1. Pellets are produced by compressing the wood material which first passed through a hammer mill to provide a uniform dough like mass. This mass is fe to a press, where it is squeezed through a die having holes of the size requiredd( normally 6mm diameter, sometimes 8mm or larger) The high pressure of the press causese the temperature of the wood to increase greatly, the lignin plasticied slightly, forming a natureal glue that olds the pellet together as it cools.
2 Pellets ca be made from grass and other non woody forms of biomass that do not contain ligning, distillers' dried grains can be added to provide the necessary durabiliy. A 2005 news story fromm cornell university new sugest the benefits of grass as a feedstocl included its sor t growing time, and eas of cultivation and processing THE STOry , an agricultrue professor at school, stating that grassed produce 96% of the heat of wood and that any mixture of grassed can be used cut in mde to late summer, lfet in the firedl to leach out minerals, then baled and pellets Drying o the ay is not requierd for pelleting, making the cost of processing less than with wood pelleting. in 2012, the department of agriculture of nova scotia annouced as a demonstation project conersion of an oil fired boiler to grass pellets at a research facility.
3 A report by CORRIM9consortium on reearch on renewable industrial materials) for the life cycle inventory of woo dpellet manufacturing and utilization estimates the enrgy reuired to dry, pelletize and tranport pellets is elss than 11% of the energy content of the pellets if usiing predried industiral wood waste if the pellets are made directly from forest materials, it takes up to 18% of the energy to dry the wood and additional 8% for transportion and manufacturing energy. An enviromental impact assessment of exported woodp ellets by the department of chemical and mineral engineering, university and clean energy researchh center concuded that the energy consumed to ship canadian wood pellets from vancouver to stokholm is about 14% of the total energy conten of the wood pellets

Why do you choose us
1 With many years of researching and practicing, changsheng vertical ring die wood pellet machine has been upgraded and patented.Good service: we treat clients as friend. we responsibility to serve our clients best interests.
2 Free light study: we can do profesional design and performe ROI calculation.
3 Fast and cheap delivery: discount price from express company and forwarder.
4 Certificates: we have certificates for different countried to help client expand the business easliy.
5 Product uadate: we can custermized special products for you, and we keep on developint new produts on market demand.
6 We can supply c/o ,ce saving spprox 20% import duty.

1.What international certificates has your produtions approved?
--- All of our productions has passed ISO 9001- 2008, SGS quality certificaitons, CE, EU, TUV certificaitons.
2.How can you guarantte your machine quality?
------ NSK bearing, SKF bearing used, Simens motor installed etc.
3 we guarantee the quality of machines?
---Our company promised that the material thickness of our main equipments is greater than the feed machinery industry standard 2 mm. You can pick up the vernier caliper and calculator to weigh and test. About equipment accessories, crusher adopts NSK bearings; Pellet machine adopts the Swiss SKF bearing; Equipments adopts wood working pellets mill with package machine , pellet mill with cooling and packing system motor.
4 .How about our export power?
---Since we opened the foreign trade,insisting "Impress customers with details , win customers with quality , conquer customers with services.", the value of export is rising steadily. Our export value of 2013 reached 3 million dollars. Now our products has exported to Vietnam,Sudan,Mongolia,South Korea and other 50 countries and districts. In 2013, our company become the only supply enterprises exempted from inspection determined by Mongolia ministry of agriculture. Now we have 34 foreign trade service staffs,to offer you 24 hours' service!


5. Will you send engineers to install the plant?
---yes, but at an extra cost payable by the customer. Or you can get local contractors to do the commissioning and we send one supervising engineer.
6.What is our products and market positioning?
---Our company won't use the low price to win the market. We mainly produce middle and high-end products,to conquer the customers relying our products and service.

7.What service we can supply?

---In pre-sales we provide users with comprehensive technical support. We provide comprehensive customer training, including in charge of the procedures, operating procedures, maintenance procedures, equipment, general maintenance, equipment, long-term hazard assessment knowledge and so on.
Wood pellet making line
wood pellet production line
wood pellet production equipment
wood working pellets mill with package machine , pellet mill with cooling and packing system is suitable for foods such as casual products, soy products, meat, and aquatic products. is widely used in large, medium and small-sized fried food manufacturers, school canteens, and large-scale restaurants.
Jinan Joysun Machinery Co., Ltd. is a modern food machinery and equipment manufacturing enterprise integrating R&D, manufacturing, sales, and after-sales services.
The main production of food frying equipment, cleaning equipment, blanching cooking equipment, pasteurization line, drying machine, vacuum packaging machines and other food processing equipment.
wood working pellets mill with package machine , pellet mill with cooling and packing system is the essence of absorbing the same kind of equipment, retaining the advantages of large-scale equipment for enrichment, and referencing the user's feedback information throughout the country for design and development.
has the characteristics of low one-time investment, low energy consumption, multiple functions, small size, high profit, convenient use and maintenance. The full set of equipment consists of peeling, slicing (strips), fluttering, dehydration, oil-water mixed frying, degreasing, seasoning, packaging and auxiliary equipment.