Product Description
Application&Sample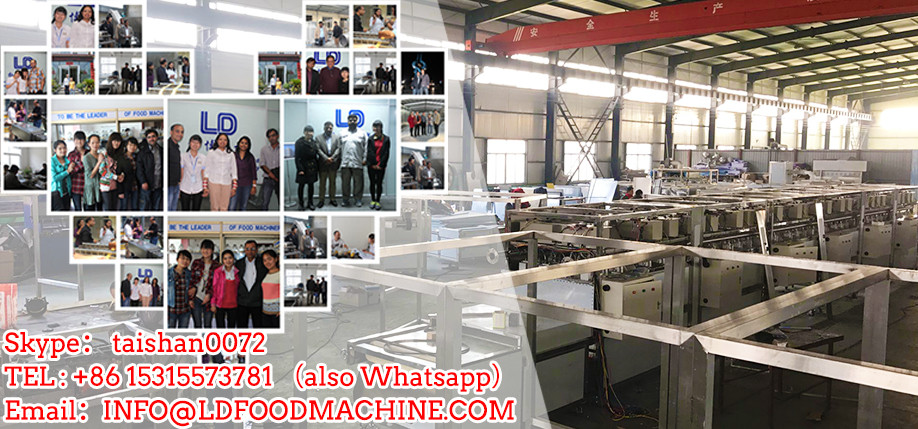 Product Description
NY-816 automatic labeling machine
Ⅰ. Applications:
It applies to food, cosmetic, pharmaceutical and other light industries in a variety of plane, flat square products, side and sweeping surface labeling. It is also suitable for horizontal and vertical packing machine.
Ⅱ. Features:
1. The dual clutch makes the strain more balanced and stability to ensure the labeling accuracy.
2. The labeling head convenient to adjust, the labeling speed is automatically synchronous with the conveyor belt speed to ensure precise labeling.
3. The speed of conveyor line, the speed of pressure belt and the speed of label output can be set and changed by the human interface.
Ⅲ. Technology Data:
Model

NY-816

Driver

Motor

Voltage

220V/50Hz

Power

150W

Labeling speed

24 Meters/min

Labeling precision

±1mm

Max. width label

110mm (Can be custom-made)

Inner diameter of paper roll

Φ76mm

External diameter of paper roll

Max.Φ350mm

Weight

36kg

Dimension(L*W*H)

480mm*600mm*630mm

Remarks: Other specification can be customized.
Packaging
Contact Person

NY-816 Auto Labeling System for plastic films and bags is suitable for foods such as casual products, soy products, meat, and aquatic products. is widely used in large, medium and small-sized fried food manufacturers, school canteens, and large-scale restaurants.
Jinan Joysun Machinery Co., Ltd. is a modern food machinery and equipment manufacturing enterprise integrating R&D, manufacturing, sales, and after-sales services.
The main production of food frying equipment, cleaning equipment, blanching cooking equipment, pasteurization line, drying machine, vacuum packaging machines and other food processing equipment.
NY-816 Auto Labeling System for plastic films and bags is the essence of absorbing the same kind of equipment, retaining the advantages of large-scale equipment for enrichment, and referencing the user's feedback information throughout the country for design and development.
has the characteristics of low one-time investment, low energy consumption, multiple functions, small size, high profit, convenient use and maintenance. The full set of equipment consists of peeling, slicing (strips), fluttering, dehydration, oil-water mixed frying, degreasing, seasoning, packaging and auxiliary equipment.