Product Description
6 Color Plastic Label Printing Press Machine
Product Description
Professional Manufacturer
1. Safety first, quality first .
2. Strict and advanced workshop management system .
3. The human production, people-oriented .
4. High quality products to provide high quality environment
Use:
6 Color Plastic Printing Press Machine is suitable for various materials roll to roll printing, like plastic material, paper, pp woven, foil, non woven fabric, slef-adhesive labels, etc.
Detailed Product Description
1. Low speed and full load startup; stable running by tension control when increasing and decreasing speed, noise is decreased
2. High dots presentation rate under high speed; clear and vivid stratification of screen printing; strong stereo effect and accurate registering
3. Aluminum roller adopts the Japan semi-sealing small bearing; flinty oxidation, static and dynamic balancing treatments are conducted; low resistance and small flop.
4. The special made modulus angular gears adopted printing size and full printing specifications (5mm is spec)
5. With the air exhaust, blowing and heating settings; the heating system adopts the central thermostatic control system and group management, also with the cold air forming devices
6. Printing rolls should keep moving while machine halted
7. Material holder use air shaft
8. Auto tension control
9. Unwind with auto deviation correction system (EPC)
10. EDGE position control
11. Reversible printing 6 color press for 6+0,1+5,2+4,3+3
12.1 set of printing cylinder, size 15 inches
printing width Item

600mm

800mm

1000mm

1200mm

1400mm

1600mm

1800mm

2000mm

Printing color

6(PC:6+0,5+1,4+2,3+3)

Printing length

7.5"-40"/7.5"-50"/7.5"-60"/7.5"-70"/7.5"-80"

Printing plate lifting system

Hydraulic press control

Menchanical speed

100m/min

Printing speed

80m/min

Anilox cylinder

Ceramic: 10DK~120DK(Germany technology)

Register precision

Longitude:±0.25mm,Transverse±0.25mm

Rewinder/UnwinderDIA

φ600mm

Master motor

3.7kw

3.7kw

5.5kw

5.5kw

7.5kw

7.5kw

11kw

11kw

Unwinder motor

1.1kw

1.5kw

2.2kw

3.0kw

Rewinder motor

1.5kw

2.2kw

3.0kw

3.7kw

Electrical heater

14kw

16kw

20kw

22kw

24kw

26kw

28kw

30kkw

Blower of heater

1.5kw*2

1.1kw*3

1.1kw*3

1.1kw*3

1.5kw*3

1.5kw*3

2.2kw*3

2.2kw*3

Blower of nature wind

0.75kw

0.75kw

1.1kw

1.1kw

1.1kw

1.5kw

1.5kw

1.5kw

Inking motor

370w

750w

750w

750w

750w

750w

750w

750w

Master frequency converter

(Panasonic)/ (Toshiba)transducer Japan

Bearing

Japan(NSK)

Unilateral bearing

ASNU(Germany)

Weight

4500kg

4750kg

5000kg

5250kg

5500kg

5750kg

6000kg

6300kg

Master Power

25k

27kw

34kw

37kw

43kw

47kw

55kw

58kw

Dimension(L*W*H)

4.8m*

1.8m*

2.8m

4.8m*

2.0m*

2.8m

4.8m*

2.2m*

2.8m

4.8m*

2.4m*

2.8m

4.8m*

2.6m*

2.8m

4.8m*

2.8m*

2.8m

4.8m*

3.0m*

2.8m

4.8m*

3.2m*

2.8m
Machine photos:

Printing Sample Photos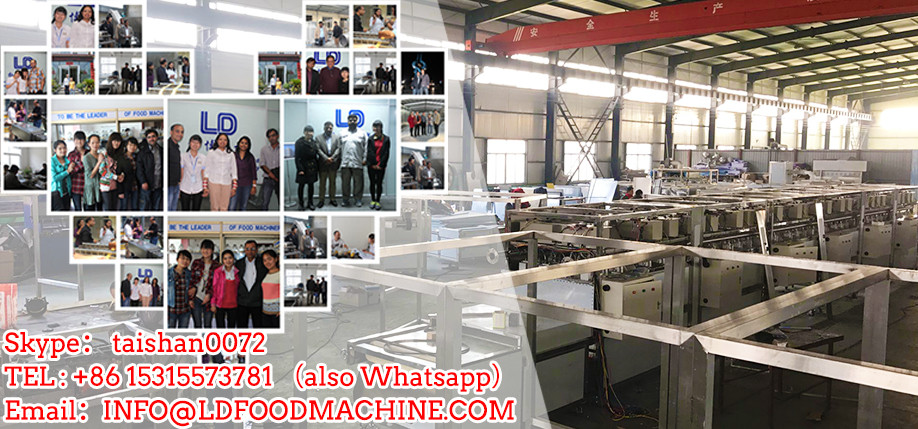 Packaging & Shipping
1. Machine will be tested before shipping
2.Packing : If shipped FCL, stretch Film wrapping with anti rust treatment; if shipped LCL, stretch film wrapping with anti rust treatment, wooden case package.
Our Services
1. Machine customized is available
2. 24 hours online service
3. After sales service: Technician is available to overseas for machine installation and training.
4. All machines are with 13 months guarantee time, and with whole life technical support
5. Within warranty time, free parts replacements and maintenance service are available
FAQ
How to Contact
Fern Chen
Ruian Ruihua Printing Packing Machinery Co.,Ltd.
Address: Nanyu Road, Beiyu Industrial Area, Shangwang Street, Ruian,Zhejiang,China
Tel: +86 577 65165355
Mob: +86 18957702100
Whatsapp/Viber/6 Color Plastic Label Printing Press Machine +86 18958856105
Skype: live:fern_chen_91_1
www.raruihua.com
6 Color Plastic Label Printing Press Machine is suitable for foods such as casual products, soy products, meat, and aquatic products. is widely used in large, medium and small-sized fried food manufacturers, school canteens, and large-scale restaurants.
Jinan Joysun Machinery Co., Ltd. is a modern food machinery and equipment manufacturing enterprise integrating R&D, manufacturing, sales, and after-sales services.
The main production of food frying equipment, cleaning equipment, blanching cooking equipment, pasteurization line, drying machine, vacuum packaging machines and other food processing equipment.
6 Color Plastic Label Printing Press Machine is the essence of absorbing the same kind of equipment, retaining the advantages of large-scale equipment for enrichment, and referencing the user's feedback information throughout the country for design and development.
has the characteristics of low one-time investment, low energy consumption, multiple functions, small size, high profit, convenient use and maintenance. The full set of equipment consists of peeling, slicing (strips), fluttering, dehydration, oil-water mixed frying, degreasing, seasoning, packaging and auxiliary equipment.