Product Description
Welcome to Melsen
Hot selling 48v 24v 50ah litbatterie auto long life lithium ion battery pack with 2000 times cycle life
Battery details
Battery advantage

1.Big power

2.Light Weight

3.High energy density

4.Less series and parallel

5.Laser welding







Dimension
H*W*L(mm): 253.5*191*150





Voltage and Capacity
72v 40Ah
Accept different voltage and capacity





Performance
1.Fast charge
2.Over charge protection
3. More than 2000 cycles
Battery details


♦ Long-run Cost: could work at 60°c, with long life 5-10 years.

♦ Smaller Space: 1/3 of the lead acid battery.

♦ Light weight: lifepo4 energy density >140wh/kg, NMC energy density > 180wh/kg


Our pack solution :
Specialized BMS design
Unique battery cell with tab from 2 side to increase battery lifespan
Battery Cell Show


Li-ion battery ---Big cell capacity, good performance
Two type: Tab from one side or two side
Tell us your requirements,we will find the suitable li-ion battery for you.
| | | | | | |
| --- | --- | --- | --- | --- | --- |
| Model NO. | Capacity | Voltage | Dimension(mm) | Weight | Discharge & Charge |
| F9088178 | 12.5Ah | 3.2V | 9.0*88.5*179.5 | 280±5.0g | 37.5&12.5 A |
| T8088178 | 12.5Ah | 3.6V | 8.0*88.5*179.5 | 260±5.0g | 37.5&12.5 A |
| T43188286 | 20Ah | 3.6V | 4.3*188.5*236.5 | 400±5.0g | 60&20 A |
| F90137232 | 25Ah | 3.2V | 9.0*137.5*232.5 | 550±5.0g | 75&25 A |
| F90160227 | 30Ah | 3.2V | 9.0*160.5*228.5 | 640±5.0g | 90&30 A |
| T65188286 | 30Ah | 3.6V | 6.5*188.5*236.5 | 600±5.0g | 90&30 A |
| F95145265 | 33Ah | 3.2V | 9.5*145.5*266.5 | 700±5.0g | 99&33 A |
| T85188286 | 40Ah | 3.6V | 8.5*188.5*236.5 | 790±5.0g | 120&40 A |
| T85190286 | 50Ah | 3.6V | 8.5*190*236.5 | 900±5.0g | 150&50 A |


Battery quality control for test and after-sale
Each Melsen cell have a code,recored in our computer,to ensure the good test and aftersales service.

If one cell is damaged in a pack,you can ask for replacement.


Cell Performance


1.Big cell capacity
2.Good performance
3.Flexiable connection mode
4.Light weight
5.Hot selling 48v 24v 50ah litbatterie auto long life lithium ion battery pack with 2000 times cycle life lifespan 6.High energy density

Different discharge performance
Temperature performance
Life cycle performance
Finished Packs


Pack Method 1---- specially designed for EV and solar


Each battery module in parallel is fixed with plastic parts,then put them together by pull rob.After this,there are covers to protect battery with case and BMS.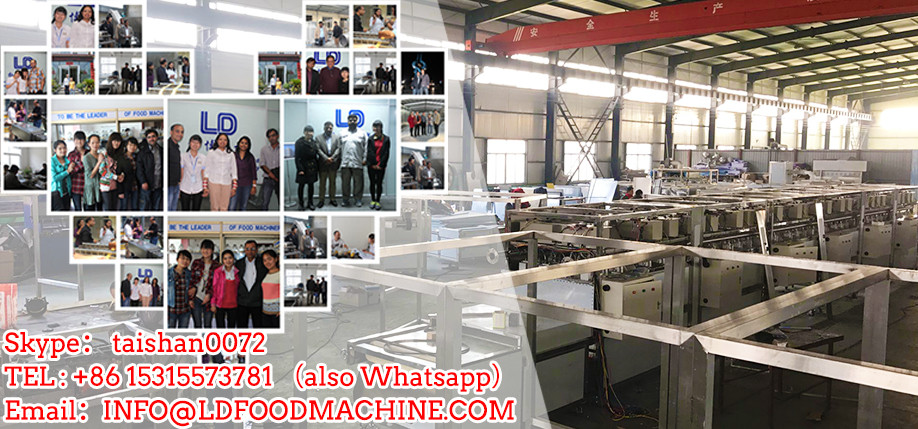 Pack Method 2 -- light weight


Those battery cells are wielding with laser. Then they are fixed by yellow epoxy board insulating adhesive in all six surfaces.And then wrapped with blue film.

Product Application
Application 1 :
Electric Vehicle, Hybrid EV, Golf cart, Mail truck, Clean car, Sighting car, Police car, Boat




Application 2 :

Energy storage like Grid solar energy storage, Family energy storage, Energy storage system
Company Overview


The largest lithium-ion battery production base for new energy vehicles.
Melsen Power Technology Co,Ltd. is a professional manufacturer engaging in research,development,production,marketing and service of lithium ion pouch battery cell, battery pack and battery management system.Those products are widely used in EV,HEV,UPS,solar and wind system and remote control products.

Located in Hunan National Economic Development Zone in 2012, Melsen power has registered capital of RMB 50 million and been proved by government to be a national high tech enterprise.

Melsen Power has more than 800 staffs,including 20 advanced managing people, more than 40 development and research engineers.It has building area of 120,000 square meters and 3 factory bases ,those are,Ningxiang base ,Changsha base and Shengyang base.

We has been pursuing quality policy of continuous innovation and improvement to meet customer's requirements.To realized full automation, we has introduced advanced foreign equipment and technology from Korea and Germany. To ensure the best quality,we has passed I S O 9 0 0 1 , I S O 1 4 0 0 1 and O H S A S 1 8 0 0 1 certifications.

Not only in local market,our products are also exported to abroad market like Euro,USA,India,Australia,Korea. Our sales volume reached 100 millions in 2015.

We stick to the company concept of human orientation and efficient innovation and we welcome customization.So, lets join together to promote the development of renewable energy and friendly environment.


Hot selling 48v 24v 50ah litbatterie auto long life lithium ion battery pack with 2000 times cycle life is the use of rice flour, flour and other kinds of grain flour as raw materials to add some vitamins, trace elements and other high-nutrition ingredients mixed uniformly after extrusion curing and then for nutrition to strengthen the rice, after drying, shape, appearance taste edible method and natural The rice is consistent and supplements the lack of nutrients in natural rice. can also customize special rice with different functions according to different groups of people. Jinan Joysun Machinery Co., Ltd. has single screw rice extruder and twin screw extruder.
can be freely matched according to the requirements! Hot selling 48v 24v 50ah litbatterie auto long life lithium ion battery pack with 2000 times cycle life technology is a breakthrough in the recycling of grain using the principle of extrusion. The most important feature of technology is the addition of various nutrients essential to the human body to food, producing a variety of health foods, curative foods and functional foods. The products are easy to eat and easy to use. Digestion and absorption, welcomed by consumers. Artificial rice alias nutrition rice, gold rice.
Jinan Joysun Machinery Co., Ltd. was established in 1993. It is located in Shandong Province with a registered capital of 2 million RMB and covers an area of 9,800 square meters. It is a professional food machinery manufacturing company integrating research and development, professional production, direct sales and after-sales services. We took the lead in awarding and passing the quality standards of commercial products in Shandong Province, and successfully passed ISO9001:2008 international quality management system certification, and exported to the European Union's CE safety certification, BV certification, third-party certification. Now we have successfully obtained the trademark.