Product Description
A. Usage
Vibrating feeder is widely used in different fields like light industry, chemical industry, food industry and business. It is applied in such producing flows as powder and particles' feeding, dosing and quantitative automatic packing. And it can realize the centralized control and automatic control in the producing flow
B. Characteristic
Vibrating feeder is a kind of late-model feeding machine. It has the following characteristics compared with other feeding machines.
Small cubage, light weight, simple structure, easy to assemble and low transportation expense
Its power consumption is small because it applies near sympathetic vibration principle.
The series of vibrating feeder supplies power by silicon controlled half wave rectification, and can modify the feeding volume steplessly
The feeder is kept being threw up during feeding process, so the abrasion to the trough is small
PERFORMANCE, TECHNICAL PARAMETER, MAIN DIMENSION
GZV series vibrating feeder has totally six models, please refer table 1 to the performance and basic parameter
MODEL

GZV1

GZV2

GZV3

GZV4

GZV5

GZV6

Throughput(T/h)

0.1

0.5

1

2

4

6

Double Amplitude (mm)

1.5

Vibrating Frequency(r/min)

3000

Active power(v)

5

8

20

25

30

50

Weight(kg)

4

7

12

18

27

45

Control Device

Control Model

Controllable half wave rectification

Supply voltage

220V

Frequency

50HZ

Electroma

Gnetism(A)

0.10

0.15

0.2

0.3

0.35

0.8

Length 168 width 180 height 80 Length200 width165 height100
Note: Productivity is measured by the material volume 1.6T/M3
WOKRING PRINCIPLE
GZV series vibrating screen feeder is made up of feeding trough, elastic system, armature, iron core, coil, pedestal, shock absorbing spring and so on.
The trough and the armature which links to the trough composes the quality (mt), the pedestal and the iron core which links to the pedestal composes quality (m2). MI and m2 are linked together by the plate spring, which makes the system a double particle near sympathetic vibration system.
The single-phase alternating current supplies power for the solenoid coil after being rectified by silicon controlled half wave. The system makes forced vibration under the electromagnetic force.
The feeding trough keeps throwing the materials fronted during the vibration in order to achieve the aim of feeding.
Please kindly contact with us for the details as per your application.
Other vibrating equipment is available, please feel free to contact us.
We'd like to supply you the best solution.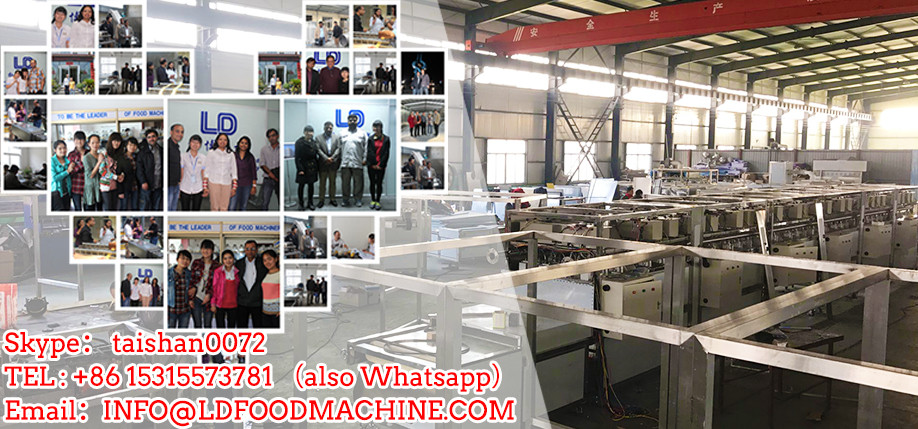 Key words:
Vibrating conveyor; screw conveyor;material transfer
vibrating sifter;vibro sieve;separator;grader;vibratory sieve machine;vibro sieve;
vibrating riddle; vibrating screen; vibration sieve; vibtory screen;vibrating
As a leader in the food machinery industry ,we adhere to the principle of honest and trustworthiness all the time,and have a good reputation on the international market.Over the years, we explore and research in extrusion technology, so that the screw extrusion technology application areas are more extensive. Our single and double screw device has been used in the production of snack foods, breakfast cereals: corn chips, fried food, bread crumbs, soybean tissue protein, pet food, over 20 different functions and yield of the production line for choice; also can manufacture special designed according to special requirements the user's.Our products sell well both at home and abroad.Such as Gemany,Italy,Holland,Spain,Russia,Canada,USA,Mexico,Columbia,Japan,SouthKorea,Uzbekistan,Egypt,South Africa and so on.Welcome your enquiry.
3333333 professional production 111111.11111111 is a continuous feeding operation. 22222 production can be used for cattle feed processing, sheep feed processing, horse feed processing, rabbit feed processing, poultry and poultry feed processing, is a new type of small household particle machine, can also be used as feed processing plant Special particle machine, no dust, add the mixed powder feed into the hopper when working, no heating, no water, no drying, once formed by extrusion, the surface of the processed particles is smooth, the hardness is moderate, and the internal curing is deep and transparent. Starch gelatinization, protein coagulation and degeneration, improved nutritional value and digestion and absorption capacity,