Product Description
2017 China Famous Supplier Palm Oil Mill Screw Press from Huatai Factory
Brief Introduction of Huatai Company:
Henan Huatai Cereals & Oils Machinery Co., Ltd. (short for HHFOME) is located in the Industry cluster of Huaxian, Henan Province which covering 100,000.00 square meters and have more than 580 staffs. We are a large scale grain and oil equipments production enterprise which specialized in researching, designing, manufacturing, installation. Since now we have got 22 items national patents, 6 international prizes, etc. Our equipments have been got ISO9001, SGS, CE, IAF and CNAS certifications. Also we have been exported to Bolivia, Sudan, Kazakhstan, Russia, Tajikistan, Uzbekistan, Malaysia, Indonesia, Bangladesh, Vietnam, Thailand, Burma, etc. All of our members will try our best to help you build a powerful and most suitable plant to save your costs and get max benefits.
Flow Chart of Palm Oil Processing Plant(palm oil production line):
Processes and Description:
1. Palm Fruit Reception Station
The FFB gets into the factory through the weighbridge to weight the raw materials to calculate the production cost. Palm bunch reception process is finished at loading ramp. This loading ramp makes palm fruit unloading, cleaning, storage platforms, adopting all hydraulic segmented discharge.
2. Sterilizing Station of Palm Oil Mill Screw Press
The FFB are discharged into the loading ramp, then transported to sterilizer for sterilization. It uses high temperature to softening the fruit and kill the bacteria, this will increase the moisture content of fruit and separate the fruits easily, so finally it will easy to get oil and separate palm kernel, also avoid the raising of free fatty acid. From picking to sterilization, the time shall not over 24 hours.
3. Threshing Station
In the sterilizing process, the palm fruits are softening, through the threshing and screening of thresher to separate the palm fruits and empty fruit bunches(EFB).
4. Empty Bunch Treatment Station
The EFB are stored to be use as fuel or fertilizer, also can be used for other functions.
5. Pressing Station
Transport the palm fruits to the digester to mixed and cooked again to separate the palm pulp and nut, then use double screw hydraulic presser to get crude palm oil, which improved the production efficiency greatly.
6. Clarification Station
The pressed CPO has some water(about 45%-55%) and other impurities, we need to clarify the CPO into dirty oil and clean oil. The clean oil will be dried then transported to crude oil tank, while the dirty oil will through centrifuge for recovery.
7. Oil Tank and Oil Loading Shed
Store the crude palm oil and ready to load the oil to other places.
8. Depericarping Station
The pressed palm fiber cake gets into the cake breaker then get into the winnowing system to separate the fiber and nut.
9. Kernel Recovery System of Palm Oil Mill Screw Press
Then nut will be crushed to get shell and kernel. Through winnowing system and washing system to separate the shell and kernel. The shell can be used as fuel for boiler, the kernel will be dried for storage.
10. Boiler House
In the whole production process, it will need much steam to cooking and softening the palm fruits. The boiler has features of high heat efficiency, reliable working, high over-load capacity, wide application, etc.
11. Power House
Adopts diesel engine generator and steam-turbine generator to provide power to production and life using electricity.
12. Water Supply and Treatment (Including boiler water treatment)
Through the processes of settling, filtration, medicals feeding, to ensure the quality of water, and also the quality of oil.
13. Eff2017 China Famous Supplier Palm Oil Mill Screw Press from Huatai Factoryt Treatment Plant
The eff2017 China Famous Supplier Palm Oil Mill Screw Press from Huatai Factoryt has high content organic matters, BOD (biochemical oxygen demand) is about 25000PPM, it needs to be processed into qualified water then can discharge. Now the impounding reservoir eff2017 China Famous Supplier Palm Oil Mill Screw Press from Huatai Factoryt processing system is the most using and effective method. This kind processing system is very economic.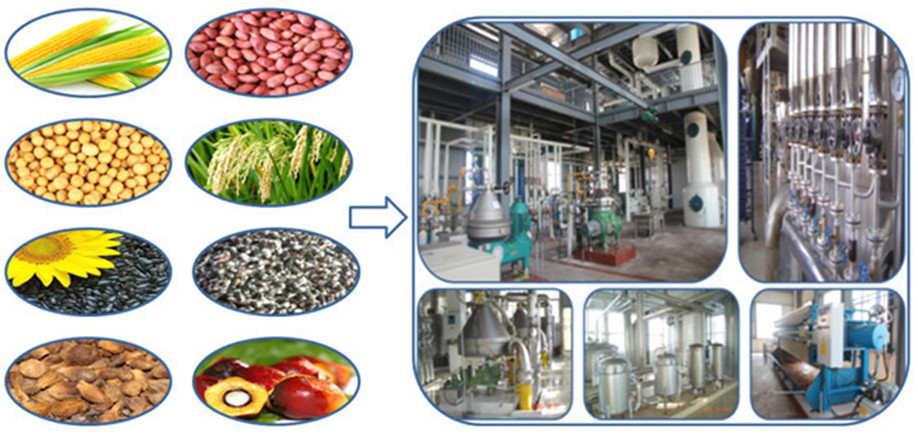 The followings are the equipments of our company:
Main Projects Scope:
-----30-5000T/D oilseeds pretreatment project
-----30-5000T/D oilseeds extraction project
-----10-500T/D crude oil refining project
-----10-500T/D crude oil fractionation project
-----Oil interesterification project
-----Oilseeds protein, phospholipid project
-----Natural pigment extraction project
-----Grain deep processing project

Typical Project:
----30-1000T/D rice bran pretreatment, expanding, extraction project
----30-600T/D rice bran oil refining project
----150-1000T/D cottonseed dephenolizing protein
----10-1000T/D palm fruit oil pressing project
----10-500T/D Non acid method biodiesel production project
----10-2000T/D corn deep processing project

2017 China Famous Supplier Palm Oil Mill Screw Press from Huatai Factory Technology:
---Energy saving oil 2017 China Famous Supplier Palm Oil Mill Screw Press from Huatai Factory deodorization technology
---Concentrated protein extraction technology
---Mixed oil extraction technology
---Mixed oil refining technology
---Molecular distillation technology
---Broken rice desaccharification technology
---Continuous lignite extraction technology
Production Base of Huatai Company
Part Pictures of Delivery Site

Part Pictures of Foreign Customers' Visiting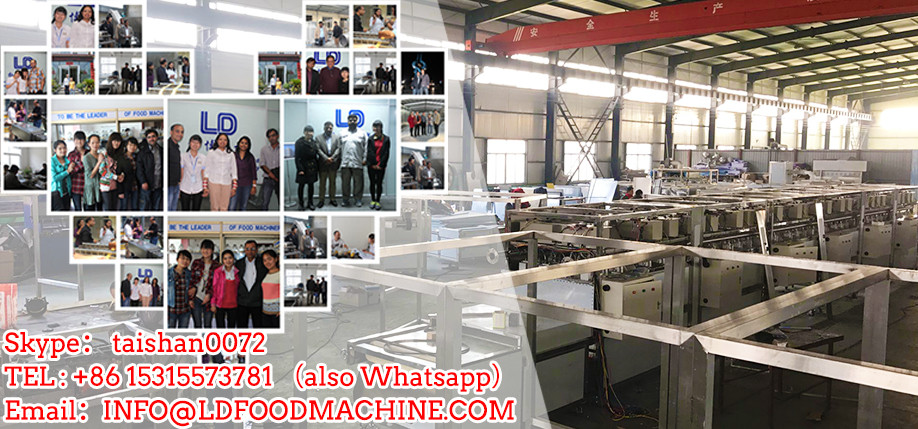 Quality and Service Commitment:
Our company always put the interests of customers and product quality of the first place, and always adhere to the" no best, only better" as their purpose. We will be commitment to provide high quality products with perfect site services and after-sales service. Now the specific commitments as follows:

1. Ensure to timely provide complete sets of equipment and accessories.
2. Ensure that one-time installation debugging acceptance.
3. To provide high quality material with preferential price.
4. Priority to provide customer our new craft works and products.
5.Free training technological operator to ensure the trained staff can independent operation.
6.In the installation process, we will appoint a installation supervision staff on the spot. we will offer an experienced project manager, organize a good installation team for the work of field installation debugging.
7.After the equipment field assembly and installation, we will be also responsible for the single equipment debugging, on-line debugging and Feeding trial operation ,to ensure that equipment can normal operate in full load conditions. We will provide all kinds of information and records according to the requirements of the bid. The qualified completion files will be provided to customers according to their requirements within one month after acceptance.
8.Warranty period, all because of the quality of products has caused the damage or failure of equipment, suppliers responsible for the free repair and replacing spare part. Due to the damage caused by the customer, we only charge material costs for repair and replacement. After the receipt of customers notice, suggest the method to solve problem within six hours, or send personnel to the site to solve the problem within twenty four hours.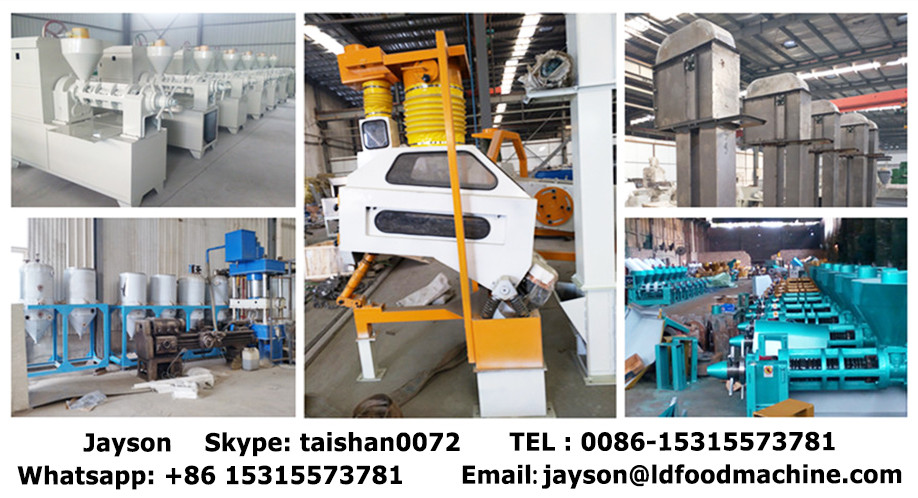 If u have any questions about the Palm Oil Mill Screw Press, please feel free to contact me. Our teams will try our best to offer u the most suitable equipments.
YHVGDG
2017 China Famous Supplier Palm Oil Mill Screw Press from Huatai Factory are obtained from a variety of seeds, grains and nuts. Most common types of oil-bearing seeds and nuts are Canola, Castor, Coconut, Corn (Maize), Cottonseed, Mustard, Olive, Palm, Palm-Kernel, Peanut (Groundnut), Rapeseed, Safflower, Soybean, and Sunflower. Other major specialty are obtained from Almond, Avocado, Cashew, Grapeseed, Jatropha, Pecan, Pine, Shea, and Walnut. There are literally hundreds of other seeds and nuts that are available regionally around the world.The New type automatic 2017 China Famous Supplier Palm Oil Mill Screw Press from Huatai Factory wheat germ oil press/corn germ oil press/olive oil plant for sale is Reasonable Price for various oil seeds, such as avocado ,olive,coconut , soybean, sesame, sunflower seed, peanut, cocoa bean, rape seed, moringa and so on
GJGSDGF
Structure of New type automatic 2017 China Famous Supplier Palm Oil Mill Screw Press from Huatai Factory
1.Characteried of by simple design, easy to operate and maintenance
2.Cast iron machine base
3.High productivity ,energy saving and labour saving
4.Special gear box structure of make the rotating speed averagely
5.Compact structure, stable functions
6.Main parts of 2017 China Famous Supplier Palm Oil Mill Screw Press from Huatai Factory chamber through the processing of high-temperature tempering and low temperature quenching;
7.Compact structure, stable function.
jygjyf