Product Description
KXY-OP03 Fresh And Nutritious Automatic Screw Nut Oil Press
KXY-OP03 Fresh And Nutritious Automatic Screw Nut Oil Press
Product Description
This sunflower oil press with cold and hot pressing function, fit for more than 20
kinds of materials:such as Peanuts,sesame,walnut,rapeseed,sunflower,soybeans,
castor beans,pumpkin seeds,beans,watermelon seeds,moringa seeds,pine nuts,
hazelnut kernels,almonds.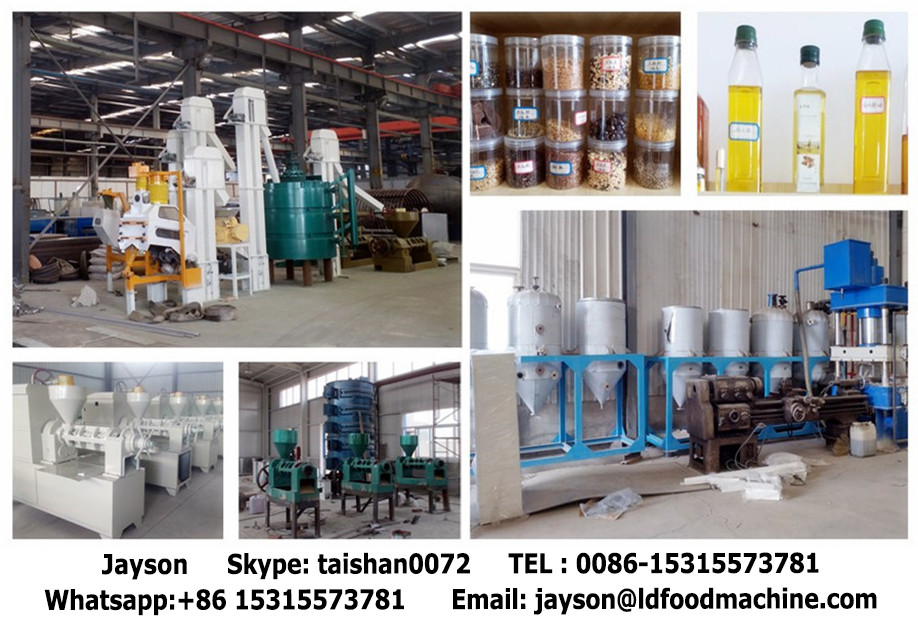 Advantages of the mini oil press:
1.High oil extraction rate: about 2-3 percent higher than other oil press equipment.
2.Energy saving and labor saving, press 5kg raw materials just needs 1kilowatt-hour.
3.Cold and hot pressing,rich mutrition, pure natural oil, save refining costs.
4.Import dual-core, intelligence chip.
5.High speed of oil extraction, 0.5kg raw materials only needs 7-10minutes.
6.Virgin food grade 316 stainless steel screw and chamber.
7.Easy operation,The elderly and children can use it also.
Characteristics of the mini oil press:
1 independent press, visible health.
2 oil easily, get a key.
3 high oil yield, oil level beyond the industry.
4 choice of raw materials, rapid and convenient procurement.
5 oil from fresh nutrition, safety and health.
6 full stainless steel appearance, solid and durable.
7 pressing the pressing rod is easy to remove, easy to clean.
Press treatment volume of the mini oil press:
Peanuts one hour 8 kg - 3.5 kg of oil
Dish 11 pounds an hour - 4 kg of oil
Tea 7 pounds an hour, 2.5 kg of oil
Sesame one hour 12 kg - 5.5 kg of oil
Sunflower kernel one hour 9 kg - 4.1 kg of oil
Linen, one hour, 11 kg, 3.8 kg of oil
Walnut meat one hour 9 kg - 4.2 kg of oil
Welcome to contact !
Detailed Images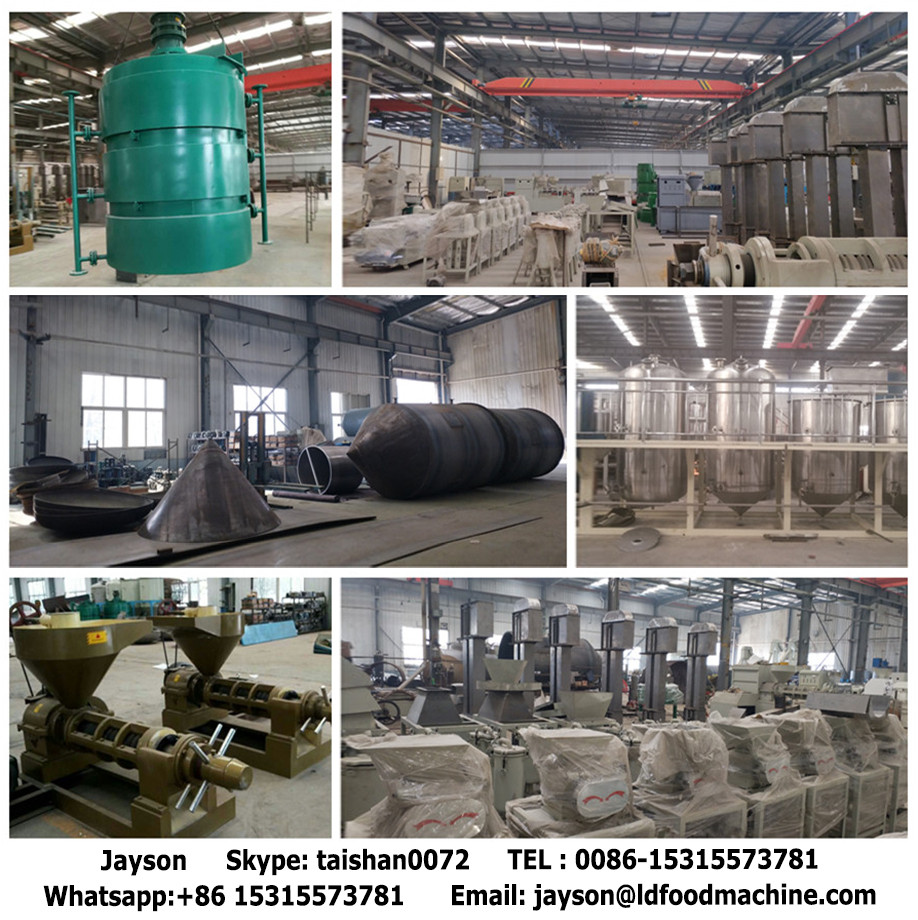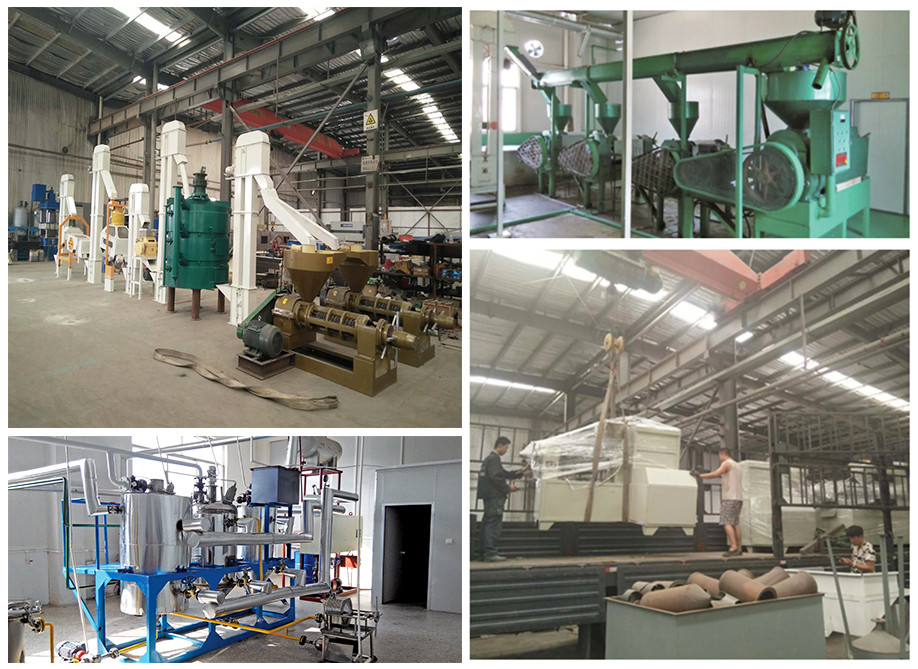 Welcome to contact !
Notice:
Matters needing attention:
1. Before use, you must carefully read the instructions, familiar with the performance characteristics of the machine and operating methods.
2. Connected to the 220V power supply.
3. Will stir well (7---8 mature peanut) raw material into the hopper.
4. Start preheat switch.
5. Preheat 10 minutes after pressing the start button to press, note: don't turn off the switch after preheating temperature, automatic constant temperature.
6. After the raw material is pressed completely out of the slag off the start button. By reversing 6--10 seconds.
7. Oil from static (about one to two hours), can be used for cooking. Peanut oil deposited on the bottom that is peanut butter, can be used as seasoning.
Disassembly method of the automatic mini oil press machine:
1. placed good pressing of the oil, take off the hopper, open the front cover.
2. pull out the bolt.
3. take off the press.
4. remove the pressing rod

Be careful:
Work parts have a higher temperature, do not touch with your hands, so as not to burn. Cleaning machine, pressing chamber and pressing rod especially the preheating section has higher temperature, must wear gloves or to burn proof high temperature cooling rear detachable cleaning.
Hot pressed oil: such as peanuts, sesame, tea seed, walnut, home wok fried 7 8 cooked, softening under the epidermis and then extract the oil rate of oil well.
Directly pressed oil: such as flax seed, perilla seed, sunflower seed, but the machine or to start preheating oil.
Special attention to the raw materials can not be pressed, corn, olives, rice, pork, rice.
Accessories
Packaging & Shipping
Our Services
Our machines undergo an extensive and strict testing and quality control procedure, ensuring each and every item purchased meet global quality standards.

Feedback:
Any comments, suggestions are accepted. We will be very grateful to your positive footprints left in our company. If you have any problem with our products, please leave a message to us.

Complainment:
Any comments, suggestions are appreciated from our customers. Customers' comments will be along with our growing-up experience.
Related Products
Welcome to contact !
YHVGDG
KXY-OP03 Fresh And Nutritious Automatic Screw Nut Oil Press are obtained from a variety of seeds, grains and nuts. Most common types of oil-bearing seeds and nuts are Canola, Castor, Coconut, Corn (Maize), Cottonseed, Mustard, Olive, Palm, Palm-Kernel, Peanut (Groundnut), Rapeseed, Safflower, Soybean, and Sunflower. Other major specialty are obtained from Almond, Avocado, Cashew, Grapeseed, Jatropha, Pecan, Pine, Shea, and Walnut. There are literally hundreds of other seeds and nuts that are available regionally around the world.The New type automatic KXY-OP03 Fresh And Nutritious Automatic Screw Nut Oil Press wheat germ oil press/corn germ oil press/olive oil plant for sale is Reasonable Price for various oil seeds, such as avocado ,olive,coconut , soybean, sesame, sunflower seed, peanut, cocoa bean, rape seed, moringa and so on
GJGSDGF
Structure of New type automatic KXY-OP03 Fresh And Nutritious Automatic Screw Nut Oil Press
1.Characteried of by simple design, easy to operate and maintenance
2.Cast iron machine base
3.High productivity ,energy saving and labour saving
4.Special gear box structure of make the rotating speed averagely
5.Compact structure, stable functions
6.Main parts of KXY-OP03 Fresh And Nutritious Automatic Screw Nut Oil Press chamber through the processing of high-temperature tempering and low temperature quenching;
7.Compact structure, stable function.
jygjyf