Product Description
1. About Kingdo
a. 20 years manufacturing, sales and installation experience on oil process project.
b. 38 technical engineers research on new efficient processing craft and instruct manufacturing and installation.
c. 78 technicians-professional installation team-with rich and mature installation and training experience.
d. CE and ISO9001
2. What's kind of equipment Kingdo can manufacture
Raw material and finished Oil products Storage equipments
Oil seeds pretreatment and press production line: 5-4000T per 24 hrs
Solvent extraction production line: 10-4000T per 24 hrs
Edible oil refinery production line: 1-600T per 24 hrs
Oil fractionation engineering
Biodiesel production line: 1-600T per 24 hrs
Biogas project
3. What kinds oil seeds Kingdo can process
| | |
| --- | --- |
| Raw material | Oil content |
| Peanut | 44-55% |
| Camellia | 58-60% |
| Castor seed | 50-70% |
| Soybean | 18-21% |
| Cotton seed | 33-40% |
| Rapeseed | 33-40% |
| Sesame seed | 45-50% |
| Sunflower seed | 40-50% |
| Rice bran | 18-20% |
| Safflower seed | 29-45% |
| Corn embryo/germ | 30-40% |
| Walnut | 40-65% |
| Flaxseed/Linseed | 29-44% |
| Palm seed | 50-55% |
| Coconut | 35-45% |
4. Introduction of Kingdo Cooking Oil Press Machine
This Series cooking oil press machine is suitable for the exraction of plant oils from such oil bearing materials, such as rapeseed, peanuts, sesame seed, cottonseed, soybeans, coconuts, tea seed, sunflowe seed, oilve etc(the pressing worms can be replaced as required by the user for te purpose of the extraction of oils from some other oil-bearing materials, such as rice bran oil and the like.)
5.Highlight features of oil press machine
all such main parts of this machine as wormshaft, pressing worms, cage bars, gears and so forth are made of high grade alloy steel throuh hardening treatment. As a result, in spite of the conditions of high temperature and abrase on under which they work day and night, they keep durable for a considerable period
The combinaion of steaming and roasting is also one of the features of this machine. it can be reguated in accordance with the varide requiirements of various oil-bearing materials for the temperatures before pressing so as to get high quality oils
The whole proess fom feeding, steaming, roasting up to the discharge of oil and cake goes. On automatically and continuously, so it si easy to operate the machine, which results in the saving of labour.
6. Seeds Treating Capacity of the Oil Pressing Machine

7. Installation diagram of Oil Press Machine
8. Warranty of the Oil Press Machine
The main body guarantee is one year. During the gurantee period, if the main body defective as the bad quality without any workers wrong operation, we will replace the parts for free or prepare the goods for free.
9. Other series of Oil Press Machines
some small screw oil press machines, cold oil press machine. oil press machine is a mechanical method for extracting oil from raw materials. The raw materials are squeezed under high pressure in a single step. When used for the extraction of food oils, typical raw materials are nuts, seeds and algae, which are supplied to the press in a continuous feed. As the raw material is pressed, friction causes it to heat up; in the case of harder nuts (which require higher pressures) the material can exceed temperatures of 120 °F (49 °C)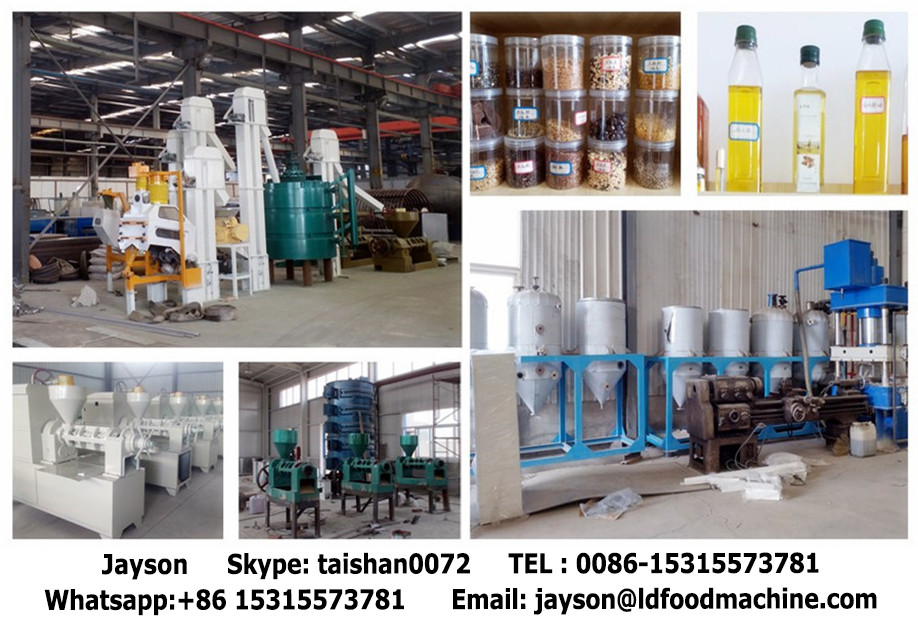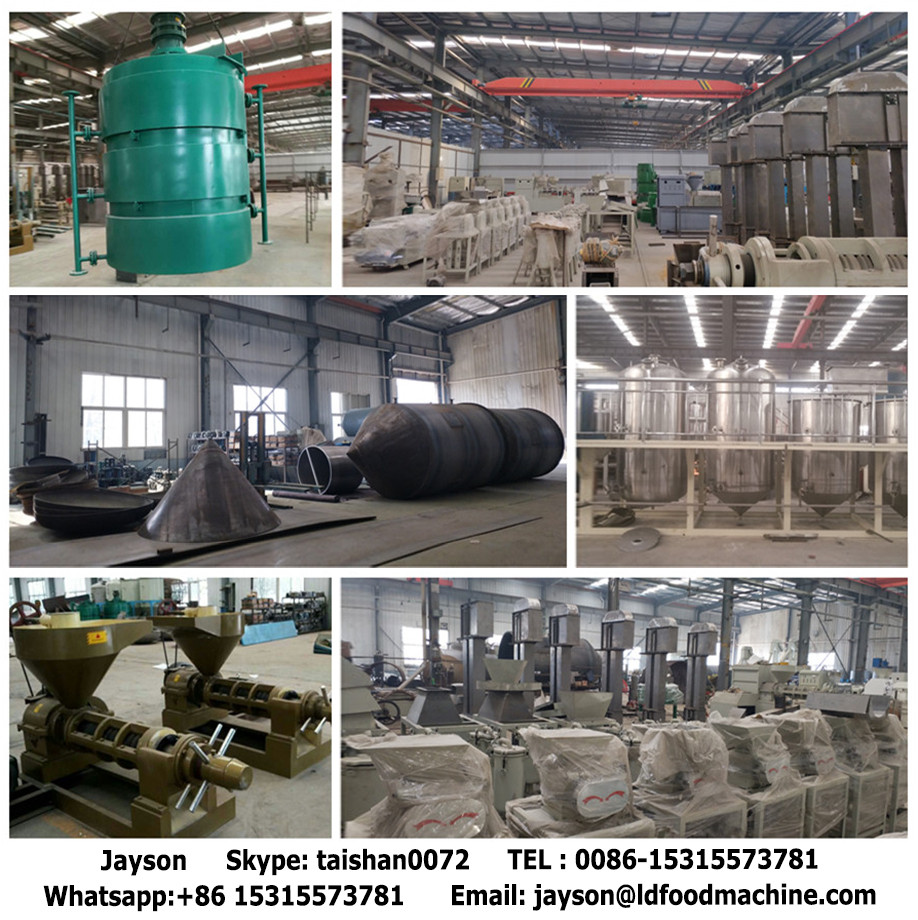 10. Cooking Oil press plant, Oil Extraction plant, Oil refining plant Kingdo Contructed with our oil press machine, oil making machine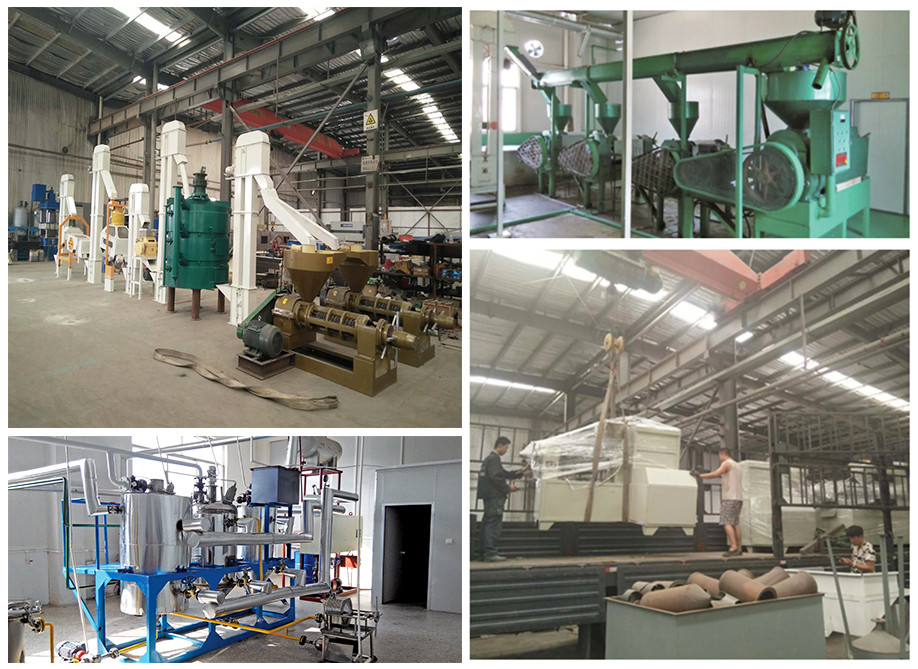 if you interested in oil press machine, oil making machine, oil refinery and extraction plant and machinery please contact me.
adopts special steam distillation method used for the extraction of essential oil from various plants, like lavender, peppermint, and rose. Featured with compact structure, easy operation and energy saving, automatic screw cooking oil making machines, sesame oil press machines is popular in small-scale production of cosmetics, food, Chinese medicine, etc.
HGFHG
A lot of can be employed in the whole oil extraction plant. Our oil extraction machine is fabricated with the most up-to-date extraction technology and premium quality raw materials, our automatic screw cooking oil making machines, sesame oil press machines are be applied on your extraction of oils. This ensure higher production without any breakdown. The is proper for a number of seeds and nuts like Sesame Seeds, Sunflower, Palm Kernel,Cocoa,Coconut,Castor,Cotton Seed,Almond, Apricot (Germ) etc.
HHHGHG
automatic screw cooking oil making machines, sesame oil press machines Conventional coconut oil processors use hexane as a solvent to extract up to 10% more oil than produced with just rotary mills and expellers. They then refine the oil to remove certain free fatty acids to reduce susceptibility to rancidification. Other processes to increase shelf life include using copra with a moisture content below 6%, keeping the moisture content of the oil below 0.2%, heating the oil to 130-150 °C (266-302 °F) and adding salt or citric acid.