Product Description
Product Description
electric integrated screw oil press
1.Introduction OF integrated screw oil press :
6YL series oil press manufactured in our factory is suitable for pressing kinds of herb oil crops and woody oil crops, such as rapeseeds ,soybeans ,peanuts ,sunflower , cattonseed , cannabis seed , copra kernels etc .with advantages of small power high oil yield and easy operation .
2.Main Technical Data OF integrated screw oil press :
Model

6YL-68

6YL-80

6YL-100

6YL-105

6YL-120

6YL-130

6YL-165

Screw diameter

φ 68.5mm

φ 80mm

φ 94.5mm

φ 94.5mm

φ 115mm

φ 123mm

φ 165mm

Screw speed

137-160r/min

40-50r/min

30-40r/min

30-40r/min

30-35r/min

28-33r/min

22-28r/min

Host power

5.5(Y132M-4)

5.5KW(Y132M-4)

7.5KW(132M-4)

11KW(Y132M-4)

15KW(Y132M-4)

18.5KW(Y132M-4)

22KW(Y132M-4)

heater

1.2KW

1.2KW

1.5KW

1.5KW

1.5KW

Handling capacity

50Kg/h

100Kg/h

200Kg/h

250Kg/h

350Kg/h

450Kg/h

500Kg/h

Total weight

260Kg

700Kg

900Kg

1000Kg

1300Kg

1500Kg

1600Kg

Package size (mm)

920x390x750

940x570x1170

1920x550x765

2140x550x765

2100x610x785

2240x610x815

2290x750x1020

880x750x760(hopper)
3.Fetures OF integrated screw oil press :
Good material AND Precise technology
The product adopt high carbon steel, after high-frequency quenching and heat treatment, has high hardness, strength, good abrasion resistance, adopted
continuous operation of high temperature and high pressure, improved the service life of the oil press, which
can be used for decades time.
Reasonable pressing chamber AND High oil extraction rate
On the principle of multistage pushing and gradual compressing, make the pressing chamber pressure
increases quickly, separate the oil one time, and uses infrared temperature control system, control the pressing
temperature and water rate automatically, soften the oil plants directly and activate the oil molecules, press
stably, finish press only one time, improve oil extraction rate grately.
Appropritate four seasons AND No restriction
The oil press is not subject to the restriction of climate, appropritate four season both south and north area,
because the oil receiver device adopt heating temperature control system, it can automatic adjusting the
temperature of crude oil, in order to achieve fast and fine filtration effect. So it is not affected by season and
climate, can press all the year.
High efficient fine filting AND Quickly and easily
Use variety of fine filtration system device, increased the filting pressure, improved the temperature of the
crude oil, new oil outlet technology, automatic filtration, oil purity is high, oil filting and pressing
simultaneously, improved filting speed greatly, conveniently and practically, which is the ideal choice for
most customers.
Extensive press AND Multi purpose
Regardless of weather conditions across the country, truly realized the effect that get oil soon after starting
press, the machine adopts forced blanking device, average feeding speed, press speed is fast, can press more
than 40 oil plants such as peanuts, soybeans, rapeseeds, sesame seeds, sunflower seeds, flaxseeds, camellia
seeds, cotton seeds, pepper seeds, walnut kernel, tung seeds, castor seeds, almond etc.
3.Advantage of integrated screw oil press :
High oil extraction rate -- compare with old model, multi-stage press,one time finish press, increase the oil extraction rate by 2-3%.
Enrgy saving-- comapare with same capacity products, it can reduce electric power 40%, each hour can saving 6KW/H.
Labor saving-- compare with same capacity products, it can save labour 60%, only need 1-2 person can opearting.
High oil purity-- electric integrated screw oil press filtration residue, safeguard oil purity, conform to the standard of health quaratine.
Cover small area-- only need 10-20 square meter can meet the use.
4.Product Display :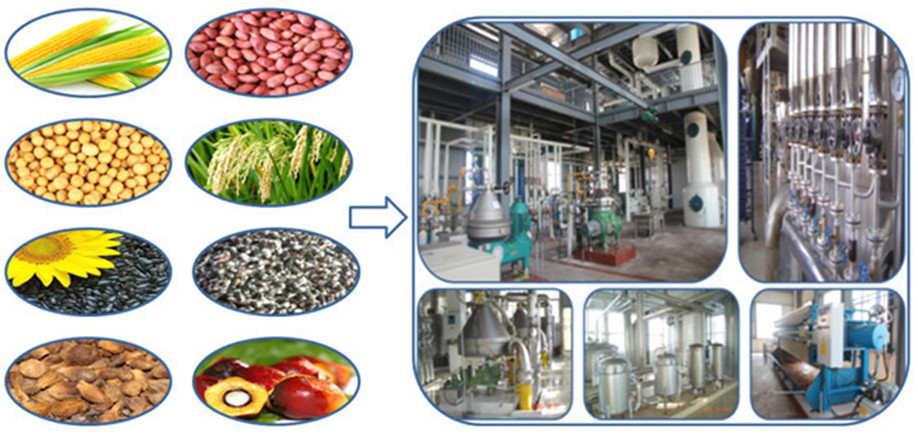 Our Services
Company Information
Contact Us
adopts special steam distillation method used for the extraction of essential oil from various plants, like lavender, peppermint, and rose. Featured with compact structure, easy operation and energy saving, electric integrated screw oil press is popular in small-scale production of cosmetics, food, Chinese medicine, etc.
HGFHG
A lot of can be employed in the whole oil extraction plant. Our oil extraction machine is fabricated with the most up-to-date extraction technology and premium quality raw materials, our electric integrated screw oil press are be applied on your extraction of oils. This ensure higher production without any breakdown. The is proper for a number of seeds and nuts like Sesame Seeds, Sunflower, Palm Kernel,Cocoa,Coconut,Castor,Cotton Seed,Almond, Apricot (Germ) etc.
HHHGHG
electric integrated screw oil press Conventional coconut oil processors use hexane as a solvent to extract up to 10% more oil than produced with just rotary mills and expellers. They then refine the oil to remove certain free fatty acids to reduce susceptibility to rancidification. Other processes to increase shelf life include using copra with a moisture content below 6%, keeping the moisture content of the oil below 0.2%, heating the oil to 130-150 °C (266-302 °F) and adding salt or citric acid.