Product Description
Product Description
Screw cold pressed coconut oil processing machine
This screw oil press machine is a new generation of low-temperature screw oil press designed specifically for various kinds of oil materials especially for organic plants and high value-added cash crops in the hot or cold oil press. In the pressing, it enjoys the advantages of low-temperature oil, high oil extraction rate and little residue. After pressed, it owns the features of light-color oil, high quality, rich nutrient to reach international standard market.
Raw Material
The screw oil press machine is suitable for pressing de-hulled rapeseed, peanut, soybean, olive, walnut, corn germ, rice bran, tea seed, safflower seed, seabuckthorn seed, neem seed, rubber seed, pepper seed, tomato seed, watermelon Seeds, grape seed, flaxseed, evening primrose, pepper seed, castor seed, citrus seed, cocoa beans, coffee beans, basil, almonds, peach kernel, rose fruit and other vegetable oil materials.
The Features of Screw Oil Press Machine
The low-temperature pressed oil has the advantages of light color, rich nutrient. It can get pure natural oil after precipitation and filter, save refining cost and reduce consumption. Low-temperature compression does little damage to protein and is conductive to the full use of oilseed protein. When beginning to press, the temperature is low(room temperature: 10℃ and 50℃). During the pressing process, the oil has no contact with any solvent, acid, alkali, bleaching soil and chemical addictive. The pressed oil and cake have little loss in nutrient and micronutrient. The protein in cake is high.
high oil yield and considerable annual economic benefit
1.Energy Saving--Compared to other factorys' oil press machine, ours can reduce the electric power about 40% under the same output. In the calculation of saving 6 kwh per hour, it can save 30 RMB per day.
2.Labor Force Saving--Compared to other factorys' oil press machine, ours can reduce the labor force about 60%, because 1 to 2 person can operate the machine. It can save labor cost about 40RMB per day.
3.Wide Use--A machine serves several purposes. This machine can press peanut, flaxseed, sesame seed, rapeseed, sunflower seed, cottonseed and soybean. Multi-Stage compression, a squeeze the net.
4.Pure Oil--Screw cold pressed coconut oil processing machine filter residue to ensure pure oil and be in line with health and sanitary standards.
Technical parameter
Name/parameter/model
6YL-60
6YL-100
6YL-125
Power
Main motor
2.2kw
7.5kw
15kw
Screw cold pressed coconut oil processing machine pump
0.55kw
0.75kw
1.1kw
Heating
2.2kw
3.5kw
4kw
Output
30-80kg/h
150-250kg/h
200-350kg/h
Weight
600kg
1050kg
1200kg
Overall dimensions(mm)
1350*1050*1500
1900*1400*1700
2300*1300*2200
Advantages of Screw Oil Press Machine
1, A collection of the advanced oil extraction machinery manufacturing technique at home and aboard, and all using GB steel and spare parts, this machine has the advantages of compact design, heavy stability, easy installation, Durability, elegant appearance and so on. Its service time is more than three times than other ordinary oil press machines.
2, Adding seed frying and automatic control temperature rising control, changing the traditional way of grinding press by dry cake, our machine can reduce the preparation time, reduce the consumption and machine wear, and prolongs service time. If in intermittent manufacture, the pressing barrel can be automatically heat preserved. The machine uses multi-stage pressurization and Screw cold pressed coconut oil processing machine filter system to improve oil extraction efficiency and oil quality.
3, All-round press, this machine serves several purposes. I t can press peanut, soybean, rapeseed, cottonseed, sunflower seed, sesame seed, tea seed, tung seed, castor, almond, flaxseed, and other oil crops.
4, Suitable for four seasons: Due to the temperature control system, this machine can automatically adjust the oil temperature according to the change of ambient temperature to achieve the effect of rapid fine filter so as to ensure normal production in a variety of climatic conditions.
Detailed Images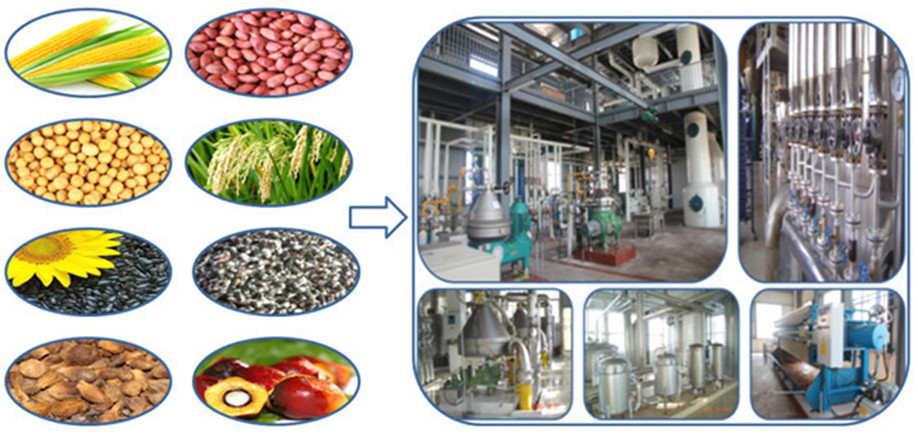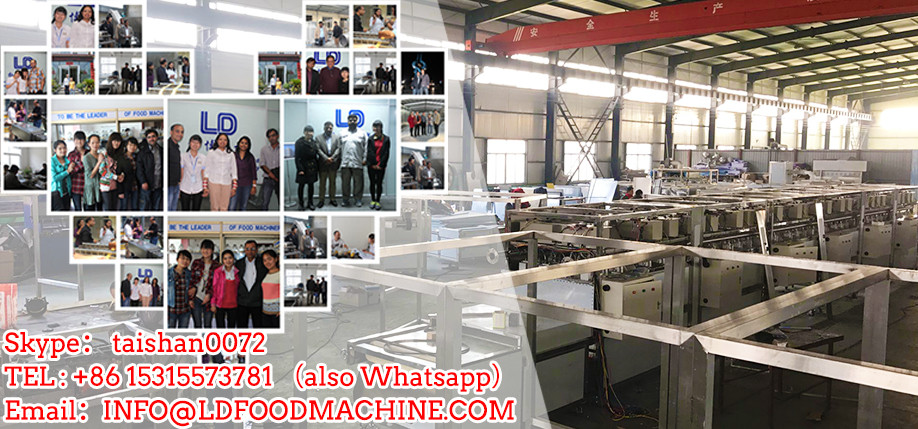 The screw is made of Cr12 mould steel, It has high strength, good hardenability and good wear resistance.
Packing & Delivery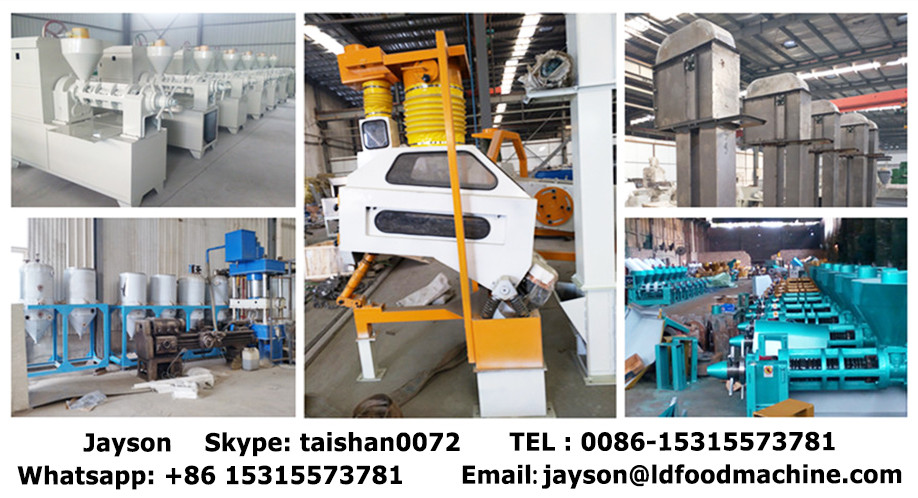 Packaging Details
1.The machine is treated with rust proof and moisture proof before delivery, Single purchase using standard export Wooden packing or according to customer`s requirements.
2.Bulk purchasing useing standard 20 foot or 40 foot container. The small parts are packed in wooden cases and the larger parts are wrapped in plastic sheeting.
Delivery details
1. We have been long-term cooperation with many famous shipping agent. Also we can arrange the shipment as your needs.
2. After we get the B/L we will send it to you together with the Sales Contract, Invoice, Packaging List, etc
Warrenty
The warranty time is one years. Within Warranty period, if under the usage of instruction sheet, any product broken or damage, we will offer the replace for free. We pay for the freight for domestic market.
Beside the warranty days, we continue to provide life-long maintenance services mainly for the power supply and some core components
Our Service
Our Company

Contact Us
adopts special steam distillation method used for the extraction of essential oil from various plants, like lavender, peppermint, and rose. Featured with compact structure, easy operation and energy saving, Screw cold pressed coconut oil processing machine is popular in small-scale production of cosmetics, food, Chinese medicine, etc.
HGFHG
A lot of can be employed in the whole oil extraction plant. Our oil extraction machine is fabricated with the most up-to-date extraction technology and premium quality raw materials, our Screw cold pressed coconut oil processing machine are be applied on your extraction of oils. This ensure higher production without any breakdown. The is proper for a number of seeds and nuts like Sesame Seeds, Sunflower, Palm Kernel,Cocoa,Coconut,Castor,Cotton Seed,Almond, Apricot (Germ) etc.
HHHGHG
Screw cold pressed coconut oil processing machine Conventional coconut oil processors use hexane as a solvent to extract up to 10% more oil than produced with just rotary mills and expellers. They then refine the oil to remove certain free fatty acids to reduce susceptibility to rancidification. Other processes to increase shelf life include using copra with a moisture content below 6%, keeping the moisture content of the oil below 0.2%, heating the oil to 130-150 °C (266-302 °F) and adding salt or citric acid.