Product Description
Flax seed Screw cold oil press machine
Screw Cold Oil Press Introduction
--Screw oil press is a compact-structured oil extrusion machine used for extracting edible oil from more than twenty kinds of oil seeds such as peanut,soybean,flaxseed,sunflower,rapeseed,etc.
--ifferent from screw cold oil press machine, it is more suitable to large-scale cooking oil plants which produces various grades cooking oil.
--It features high edible oil output, qualified cooking oil, and continuous operation.
Screw cold oil press machine Advantages
--Stable performance. Composed of high quality carbon steel which is robust and strong enough to bear wearings and tearings, suitable to ceaselessly oil pressing.
--With the proper-designed pressing chamber, the pre-heating process and rotation of the machine quickly increases the temperature in the chamber, which speeds up oil seeds inner structure breaking and pressed easily.
--Save labor and energy. 60% electric power and 40% labor can be saved based on the same oil output.
--Widely used for pressing various oil seeds such as peanut, soybean, sesame, flax seed, cotton seed, sunflower, etc; welcomed by medium and large size cooking oil mills and plants.
Oil Seeds suitable to be pressed by this oil press machine
About Screw Cold Oil Press machine Hopper
Screw oil press hopper is a specially structured reversed fastigiated container to feed oil seeds. In the middle is a screw device and a stirring rod. When you turn on the oil press, put the materials in the hopper, the screw device will turn round to help oil seeds go down the chamber smoothly. This structure avoids feed materials blocking.
Screw Cold Oil Press Machine Technical Data
| | | | | |
| --- | --- | --- | --- | --- |
| Model | Capacity(t/d) | Power(kw) | Outside size(mm) | Weight(kg) |
| 6YL-68 | 1-1.5 | 5.5 | 880*440*765 | 140 |
| 6YL-80 | 2-3 | 5.5 | 1320*440*1040 | 330 |
| 6YL-95 | 3-5 | 7.5 | 1610*615*1260 | 420 |
| 6YL-120 | 5-6 | 11 | 1770*610*1300 | 680 |
| 6YL-120C | 7-8 | 15 | 1870*750*1300 | 750 |
| 6YL-130 | 9-12 | 18.5 | 1980*700*1460 | 820 |
| 6YL-160 | 13-18 | 22 | 2020*700*780 | 980 |
Related Products:
Seeds roaster------------- before pressing oil, roaster can adjust the temperature and moisture of oil seeds if you want hot pressing. This process could increase oil yield of seeds.
Screw conveyor----------- The conveyor will convey oil seeds from roaster to oil press, improve productivity and savie labor power.
Combined oil press ---------This oil press is equipped with oil filters, it could do oil pressing and oil filtering at the same time, we could get pure oil by only one machine.

Oil Refinery plant
After produced by oil press, we get crude oil, and the go to oil refinery plant, we could get high grade edible oil.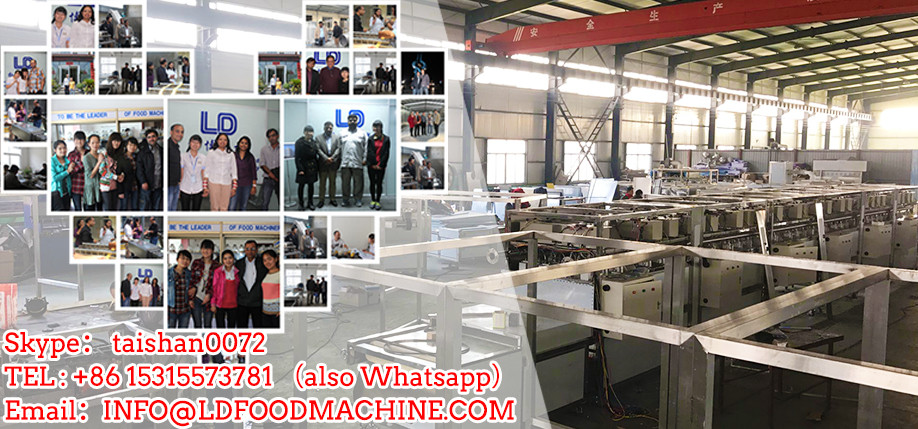 Packaging & Shipping
1. We will pack the screw cold oil press machine in wooden case, and deliver machine by truck to seaport.
3. The package will be load in container and for shipment.
4. We provide different models of screw cold oil press machine, with different capacities.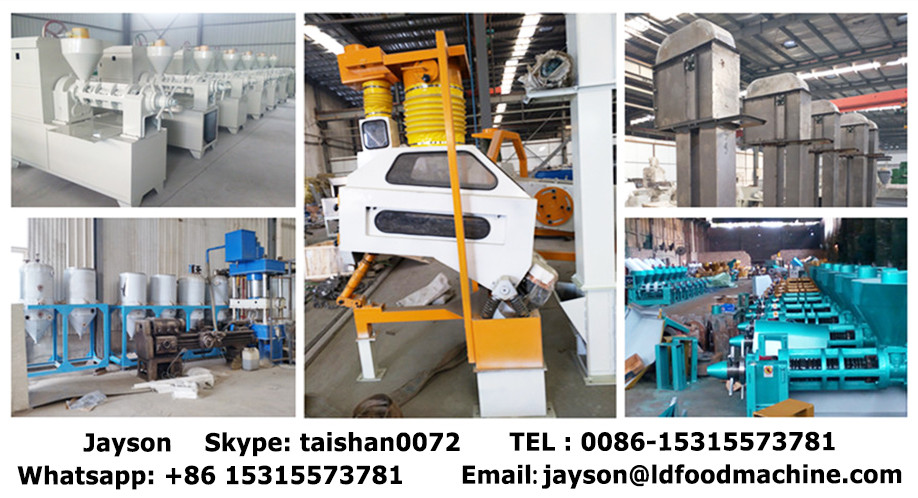 Our Services
1. We provide 1 year guarantee with life-time service. Our products are 100% guaranteed to be good quality! We do offer warranty for our different range of products.
2. Our OEM service allow us to make exactly what you want. We will make sure you are satisfied of exactly what you are looking for.
3. We provide English manual and video for installation & operation.
4. If required, we could send technicians for installation and commissioning, training.
5. Any problem in operation or others about the screw cold oil press machine, you can contact with us we will give solution in 24 hours.
Contact Information
Contact information for flax seed screw cold oil press machine:
Contact person: Ms. Carlar Tang ------- Vegetable seeds flax seed Screw cold oil press machine
Tel Number: 0086 371 6Vegetable seeds flax seed Screw cold oil press machine6636
Mobile Number: 0086 15093305912
Vegetable seeds flax seed Screw cold oil press machine 347326604
Whatsapp: 0086 15093305912
Skype: zzhrsdcarlar
Email: carlar(at)Vegetable seeds flax seed Screw cold oil press machinelston.com.c
JHVVJVJH
Vegetable seeds flax seed Screw cold oil press machine Systems range in size from the Introductory 1-liter and 5-liter models to the larger 2000psi Mid-range Production and 5000psi which are expandable up to 40 liters and 80 liters, respectively. Our largest 5000psi Production system is capable of processing up to 100 pounds of material per day!
JHBJSHB
In addition to designing and manufacturing new systems, Vegetable seeds flax seed Screw cold oil press machine and sells used and refurbished systems from our Introductory trade in program – a great option for businesses just getting started or who want to increase their with minimal capital investment.
JHJHBHJ
Vegetable seeds flax seed Screw cold oil press machine Function: is an oil extractor through soaking or spraying prepressed cake by a certain organic solvent. The principle of this part is the different solubility of solvent.
Vegetable seeds flax seed Screw cold oil press machine Use range: fits for pre-press extraction of high oil- content materials and direct once time extraction of low-oil-content materials.
Vegetable seeds flax seed Screw cold oil press machine Main parts: making series includes rotary extractor, toaster, 1st evaporator, 2nd evaporator, stripping tower, condenser, etc.