Product Description
Shea Nut Oil Screw Press Machine
Operation principle
Shea Nut Oil Screw Press Machine
When oil presses operating prepared material enters extruding chamber from the hopper and then moves forwards by the rotating pressing screw and that is pressed. Under the high-pressure condition in the chamber, friction between material and screw, between material and chamber will be created, which also creats friction and relative movement amoong material particles. On the other hand, root diameter of the pressing screw carries larger from one end to the other, hence. When rotating, it not only pushes particles moving forwards but turns the moutwards as well, meanwhile, particles adjacent the screw will rotation along with screw rotating, causing every particle inside the chamber to possess different speed. Therefore, relative movement among particle creats heat which is necessary during manufacturing because of helping protein change property, damage colloid, increase plasticity, decrease oil's elastic resulting hing oil productivity.
Lubrication
Shea Nut Oil Screw Press Machine
| | | | | |
| --- | --- | --- | --- | --- |
| No. | Lubrication Part | lubricate | Time Span | Replacement Period |
| 1 | Adjusting bolt | Mechanical oil No. 20 | 1-2time/day | |
| 2 | Bevel gear | Mechanical oil No. 20 | 1-2time/day | |
| 3 | Bearing bush | Mechanical oil No. 20 | 1-2time/day | |
| 4 | Gearbox | Mechanical oil No. 20 | 12KG for 1st Runing | six months |
| 5 | Bearing | Grease | | Per year |
Main operation
Shea Nut Oil Screw Press Machine
1. Preparations before operating
a. 7Kg lubricant needs to be filled into the gearbox.
b. After installing the machine, check whether lubricant has been filled in, bolts have been tightened, and handles are operable.
c. Check larger pulley whether it is loose or blocked, repair it if necessary.
d. Adjust the tightness of the belts, switch on the motor and check its rotation direction.
e. Loosen the lock nut and tighten the screw to its end, then loose it for 3-4 circles and then tighten it again for half circle to ensure the gap of the residue cake outlet.
2. Operating
a. Feeding must be steady and slow at the begining to avoid blocking.
b. If no cake is extrudeed outward, return back the scrrew for 1-2 circle. If there is still no cake observed, machine needs to be shut down and checked. However, in any case,operating the machine backward is absolutely prohibited. Normally, cake looks like tile but not sticky; thickness is 1-2mm, inner side is smooth, outside creases and on the surface is not allowed.
Cake thickness adjustment : Rotating the adjusting handle clockwise will make the cake thicker, otherwise will make it thinner. Each circle of adjustment (by adjustment bolt left handle T 165×6) will change the thickness to 0.4-0.5mm.
c. When machine is working, oil extruding and residue outlet need to be checked frequently. Normally, most of oil will flow outward from square rods and several front round plates. Broken cake residue indicates the material is too dry; steam emerging from the cake residue indicates that it is too wet. In any case, water contented in the raw material must be adjusted from time to time.
Slag slice emerging indicates too much water content and power-like slag low water content. Loose round plates will cause too much slag flowing outwards. However, adequate water content will cause slag flowing outwards from square rods; little slag from round plates is allowed. In a word, water content affects oil output rate, it needs adjusting properly.
3. Stopping
Repeatedly move screw forwards and backwards for several times and let all materials resided in the chamber goes out and adjust the cake to the possible thinnest, then stop the machine.
When machine stops caused by any accident, power supply must be shut down first, then rotate larger pulley manually backwards, let the material return out. Then pull out the shaft and clean it. In the case the shaft could not be pulled out, remove the upper case and loose lock nut, seperate round plates and clean them one by one.
Safety
Shea Nut Oil Screw Press Machine
Following items are strictly requested to be obeyed.
a. During operating, hands or metal rods are strictly prohibited to enter the hopper to touch cakes.
b. Tightening the screw shaft to its dead end is prohibited before starting or during operating, which might cause slag outlet to contact cake outlet ring, resulting in wearing.
In the case of storage, oil dirt on machines surface and slags on each part need to be taken off. Paint rust-- resisting grease and keep in dry place. Case needs to be covered to prevent dirty foreign particles from entering.
Related Products
Shea Nut Oil Screw Press Machine
Various models of verticle, horizontal (peanut, soybean, rapeseed etc) hydraulic press machine, Shea Nut Oil Screw Press Machine oil filter, series of peanut shelling machine, tea seed sheller and other grain and oil processing equpment.
Various types of screw press, new energy-saving pressure oil filter, the new cylinder type tea seed hydraulic press.
Various types of automatic temperature control disply drum seeds frying pan, automatic numerical control electric thermal oil frying cooking pot , cooking pot, cylinder, oil winnowing machine and other equipment for the user to choose.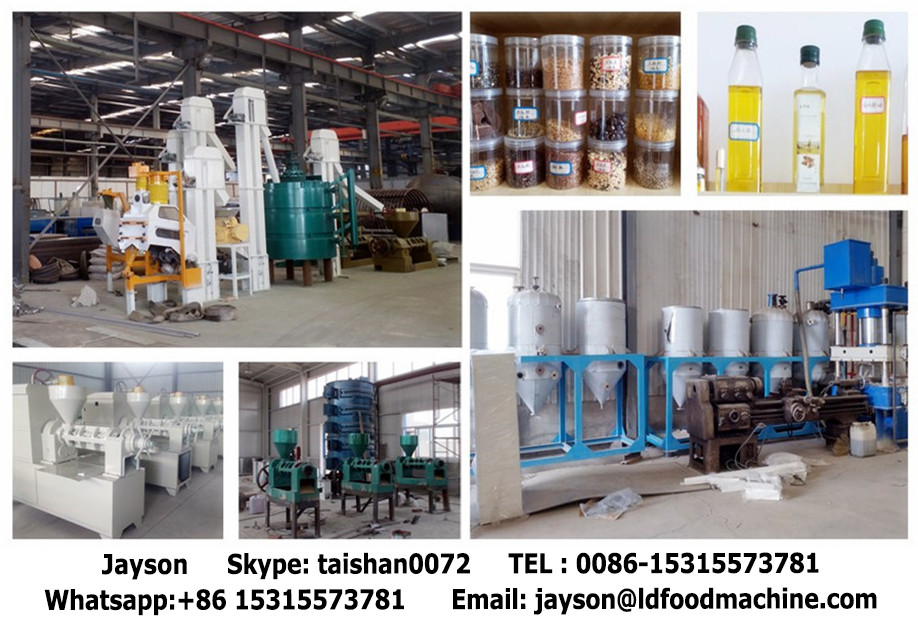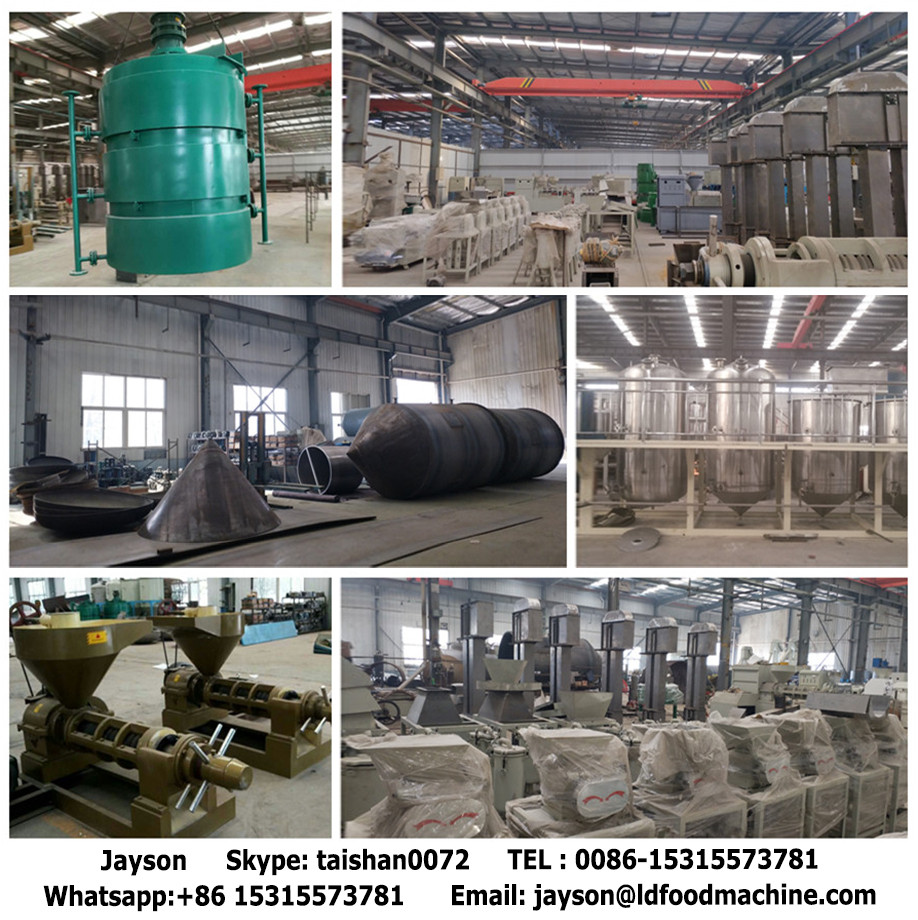 FAQ
Shea Nut Oil Screw Press Machine
Q1 : Which kind of materials can be processed?
All kinds of oil seeds. For example, sunflower seeds, rice bran, corn germ, palm fruit, palm kernel,coconut,peanut, soybean, sesame, cottonseeds, rapeseed, etc.

Q2 : What's the capacity?
Generally, 10-5000 tons per day. We can also manufacture as per customers' requirements.

Q3 : How long is the warranty?
The main parts of the machine come with one year warranty and after the expiration our engineer is available overseas to do the maintenance work.

Q4 : Can the machine be installed locally?
We can do the turn-key projects or other services according to customers'requirements,according to this condition,our services can be manufacturing,purchasing,transporting,installation,training labors etc.

Q5 : How to operate the machine?
Our engineers will be available to guide and train your labors how to operate and run the machine.
Our Services
Shea Nut Oil Screw Press Machine
1.Pre-sale services
1) Selecting equipment type;
2) Designing and fabricating the products in accordance with the special requirements of the clients;
3) Training technical personnel for our clients;
4) Providing construction and technology consultations or working out proper construction schemes for those new, special or difficult projects.
2.Services provided during the sale
Respect our clients; present the clients with ease, relaxation and a surprise; devote ourselves to improve the total value of our clients.
1) Checking products acceptance ahead of delivery;
2) Introducing the service system to our clients.
3. After-sale services
Improve the added value of our products, and let the clients free from the using troubles:
1) Assisting the clients preparing for the first construction scheme;
2) Installing and testing the equipments;
3) Training the first-line operators on site.
Contact Us
JHVVJVJH
Shea Nut Oil Screw Press Machine Systems range in size from the Introductory 1-liter and 5-liter models to the larger 2000psi Mid-range Production and 5000psi which are expandable up to 40 liters and 80 liters, respectively. Our largest 5000psi Production system is capable of processing up to 100 pounds of material per day!
JHBJSHB
In addition to designing and manufacturing new systems, Shea Nut Oil Screw Press Machine and sells used and refurbished systems from our Introductory trade in program – a great option for businesses just getting started or who want to increase their with minimal capital investment.
JHJHBHJ
Shea Nut Oil Screw Press Machine Function: is an oil extractor through soaking or spraying prepressed cake by a certain organic solvent. The principle of this part is the different solubility of solvent.
Shea Nut Oil Screw Press Machine Use range: fits for pre-press extraction of high oil- content materials and direct once time extraction of low-oil-content materials.
Shea Nut Oil Screw Press Machine Main parts: making series includes rotary extractor, toaster, 1st evaporator, 2nd evaporator, stripping tower, condenser, etc.