Product Description
Product Description
o achieve an ideal effect, the Encrusting Machine can Molding various products' shape according to users' special requirements
such as factory's layout and biscuit's style, shape. finsihed food samples such as Soft filling cookie,Marguerite cookie,Filled twist cookie,
Apple pie,filled donuts,filled biscuit ,moon cake,peach bun,Tang-yuan,mochi.
Chinese meat bun,steamed bun,etc.
This is encrusting machine has more advantages over other encrusting machines and it is most suit for soft filling cookies.
We are the manufacture of encrusting machine and have been in doing this for about 10 years and we are always keeping advancing the machine so as to suit for the developing market.
The machine adopt human interface of Mitsubushi and outfit knife of Japan, programmable controller, cell switches,drive motor,conveyor belt and other main parts from Germany, Italy and Taiwan.
Main character:
1.Conveying fillings in low pressure to make sure the quality of fillings.
2.Processing the clear human interface,memory several products data to convenient for more production under the same situation.
3.Excellent structure and material design make the parts needed to clear often posses the detachability.
4.The proportion of fillings can adjust at random.
2) Specifications of encrusting machine
² Made of stainless steel.
² Easy to operate
² High quality
² with excellent structure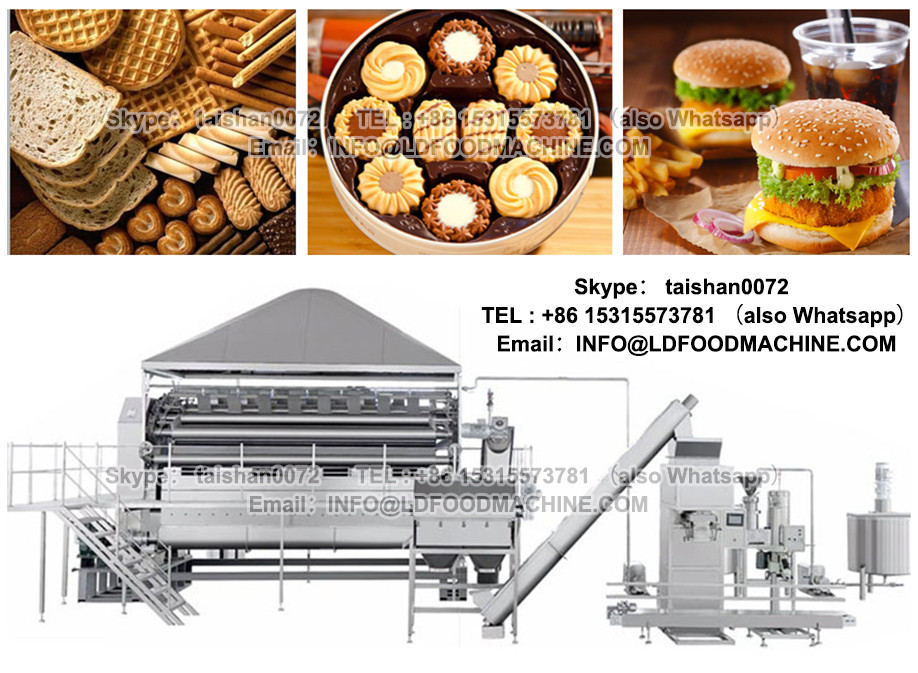 easy operating mini mochi forming processor is suitable for foods such as casual products, soy products, meat, and aquatic products. is widely used in large, medium and small-sized fried food manufacturers, school canteens, and large-scale restaurants.
Jinan Joysun Machinery Co., Ltd. is a modern food machinery and equipment manufacturing enterprise integrating R&D, manufacturing, sales, and after-sales services.
The main production of food frying equipment, cleaning equipment, blanching cooking equipment, pasteurization line, drying machine, vacuum packaging machines and other food processing equipment.
easy operating mini mochi forming processor is the essence of absorbing the same kind of equipment, retaining the advantages of large-scale equipment for enrichment, and referencing the user's feedback information throughout the country for design and development.
has the characteristics of low one-time investment, low energy consumption, multiple functions, small size, high profit, convenient use and maintenance. The full set of equipment consists of peeling, slicing (strips), fluttering, dehydration, oil-water mixed frying, degreasing, seasoning, packaging and auxiliary equipment.