Product Description
Series of biscuits production line manufacturer
be popular with clients
compact structure, reasonable design
long service life.low price
ISO, CE
Description
1. This is a multifunctional project to produce soft & hard biscuits. It is suit to produce all
kinds of soft & hard biscuits, biscuits with different fillings, soda biscuits, double color
biscuits, thinnest biscuits and supper thinnest biscuits etc.
2. The three -cut machine can be used with overlapping machine together. This assembled project can produce three color biscuits
or biscuits with fillings. If only use the overlapping machine, we can produce
all kinds of hard and soda biscuits.
3. To produce soft biscuits only need to start up vertical/horizontal rotary mould and its latter
equipments.
4. Remainder reclaimer by side is used to gather the remainder from separating machine
into the hopper of the feeding machine.
5. Egg sprinkler and spreading machine with belt is used to increase the types of the
production.
6. The latter dealings with the biscuits include: spray oil and spray eggs. They are ideal
equipments to increase biscuits types and improve biscuits production.
7. The assembly of sugar sprinkler and second drying stove are optional, these two
machines can be used as transmission and cooling equipment.
8. Sorting machine stacks and sorts the biscuits from the transmission and cooling machine
and to make them in order.
Multi-functional Biscuit Production Line Characteristics:
1. Vertical Laminator or Horizontal Laminator
2. Combination Sheeter
3. Gauge Roll
4. Rotary Cutter or Reciprocating Cutter
5. Rest Conveyor
6. Vertical Rotary Moulder & Horizontal Rotary Moulder
7. Drive and Panner
8. Salt / Sugar Sprinkler
9. Oven Drive and Oven Tension
10. Oven (Direct Gas fire Oven or electric Oven)
11. Oil Filter
12. Oil Spray Machine
13. Cooling Conveyor
14. Biscuit Stacking Machine
15. Packing Conveyor
16. Side scrap return system
17. Reciprocating Distributor
Biscuits Moulds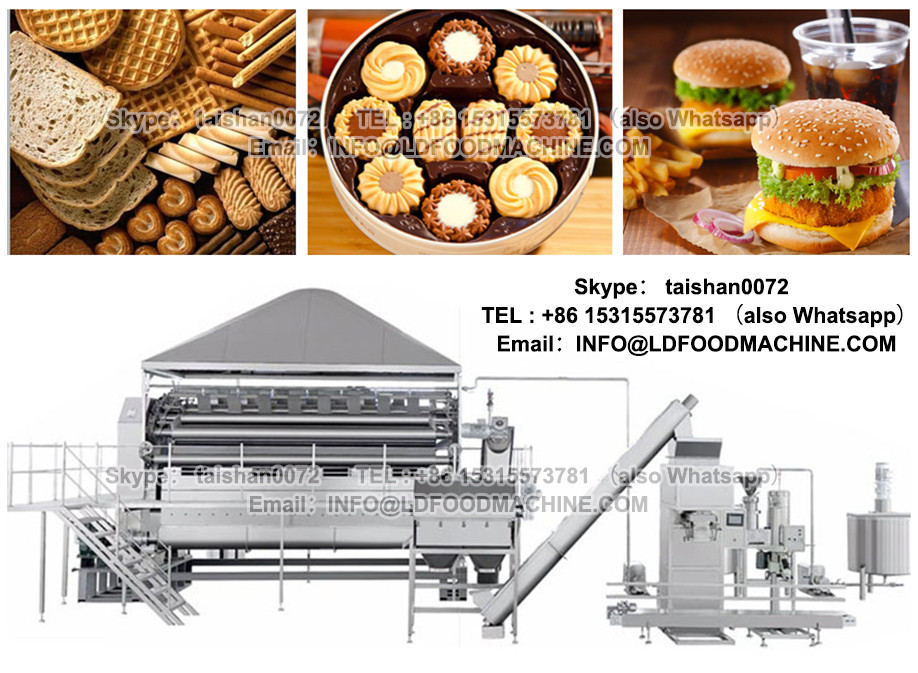 Simple Layout for the Biscuist Production Line

Biscuits Samples

Finished Products
The below biscuits can be produced by our biscuits machine, pls see.

Certifications
Shanghai YIXUN Machinery Manufacturing Co.,LTD, who had passed the CE certificate, ISO9001 to make sure a quality guarrantee and management supporting to service the esteemed customers at home and aborad.
Series of biscuits production line manufacturer is a food processing equipment developed, developed and produced on the basis of Jinan Joysun Machinery Co., Ltd. absorbing advanced foreign technologies. The technical performance and quality indicators of have reached the advanced level of similar international equipment. Series of biscuits production line manufacturer From ingredients, extrusion, filling, forming, baking, spraying to finished products can be completed at one time, can produce all kinds of puffed foods, fragrant rice cakes, sandwich rolls (cakes) and crackers, cereal porridge, nutritional powder, etc. food. can produce all kinds of puffed foods, fragrant rice cakes and other sandwich rolls (cakes) and crisp biscuits, cereal porridge, nutritional powder and other foods. Using potato starch, corn starch, and flour as the main raw materials, the unique extrusion molding process is used to produce popular puffed foods with different shapes on the market. 222222 has a reasonable design, a high degree of automation, a clear control of extrusion parameters, the host is equipped with high and low pressure screws, increases the scope of use of raw materials, reduces costs, and improves product quality. The main products are spirals. Shells, round tubes, square tubes, circles, cartoon shapes, sports shapes, etc., produce products that are lifelike, crisp and crisp after being fried.
Jinan Joysun Machinery Co., Ltd. is a modern food machinery and equipment manufacturing enterprise integration R&D, manufacturing, sales, and after-sales services.