Product Description
Green walnut peeling/shelling machine / Walnut skin peeler
Product Description
Brief introduction of Green Walnut Peeling and Washing Machine:
This green walnut peeling machine can peel the green skin of walnut and wash the walnut. It combines peeling and washing two functions, so it is very convenient.
This machine is of high efficiency, high peeling rate,compact structure and easy operation, low cost.
You should keep quantitative, uniform ,continuous.With the function of hitting and friction by rotor , blade and steel mesh , the peel will be removed easily .
Working Process of Green Walnut Peeling and Washing Machine:
Using free rotate peeling, walnuts come into the cutting area, high-speed operation of the blade begin to cut the green shell of the walnut, walnut roll over freely while cutting to make each surface can be cut off. Peeled walnut can not easily be cut because their small diameter, continuous roll over in the peeling area, a few walnut which did not clean come into second parts of this machine--- wire brush. The brush help to remove residual shell, clean walnuts get out of the processing area, into the container. At the same time, we have special soft brush for thin-shell walnut to protect them broken.
The new walnut continuous feed, stripping the net one after peeling. The distance between the grill and rotate blade can be automatically adjusted, can also be manually adjusted according to the size of the walnut by adding or subtracting shims walnut, peel the thickness, in order to reduce the rate of broken, improve the net walnut rate.
Features of Green Walnut Peeling and Washing Machine:
1,this machine integrate the functions of washing and cleaning together .
2.Removal rate is more than 99%, break rate is less than 0.5%.
3.easy to be carried and can be used flexibly with high efficiency.
Packaging & Shipping
1.We always use standard export packing, carton box. But for our customer, Alpha Machine give a free Wooden Package to protect your machines.
2.You can choose express, by air, by train or by sea. Always we will give our best recommend based on our experience.
3. We cooperate with China best shipping company to get best price and fast delivery.
4. You will get full feedback when your machine is on the way.

Contact Information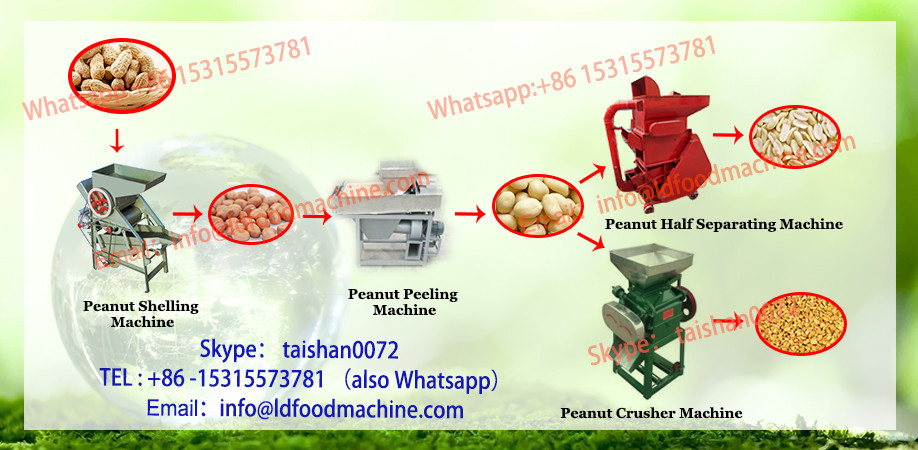 FAQ
Q1. Can I use the motor of your machinery in my country?
Motors are customized.It can be matched with 110/220/240/380/430V.
Q2.How long can I get the machine?
For example,by sea from China to Asia 10-20 Days; to Middle East 20-30days; Australia 20-30 days;North American 20-30days;
South American 30-40 days; Europe 30-40 days;Africa 30-50 days.
Q3How to pay?
We support T/T; L/C; Western Union.
Q4.How to get the machine?
We deliver the machine to your nearest port or city and you pick up the machine
Hot Sell Automatic walnut green peeling pecan nuts shelling machine is now a general-purpose model DL3000-100 single screw, is mainly used for the production of a variety of pasta, fried foods, rice noodles, pasta, pasta and other products, stable output, simple and convenient operation. 3000 is the length of the screw and 100 is the diameter of the screw.
Hot Sell Automatic walnut green peeling pecan nuts shelling machine consists of feeding system, extrusion system, rotary cutting system, heating system, transmission system and control system. The use of advanced screw extrusion technology, the use of high temperature and high pressure material curing and expansion molding, one-time completion. The host adopts variable frequency speed regulation to ensure the stability of the production process. Product color, variety, appearance, natural and realistic, delicate texture, raw materials are widely used of .
Jinan Joysun Machinery Co., Ltd. is a high-tech enterprise integrating science, industry and trade. is dedicated to the development, development, production and sales of expanded snack food equipment, tissue protein equipment, pasta/pimento equipment, pet food equipment and experimental extruders.
Nowadays, Jinan Joysun Machinery Co., Ltd. have customers both in China and abroad.Foreign customers such as Russian,East Europe,Middle East,South America,North America,East Asia,Southeast Asia, Africa,etc.