Product Description
Cashew nuts peeling machine
Introduction
Cashew nuts peeling machine introduction
Green walnut peeling washing machine is a new generation of set green walnut peeling, washing coarse,
fine washing is one of the walnut processing machinery and unique overall single can regulate grille,
double shower, spiral steel wire brush to promote rough cleaning, semicircle around the short brush fine
washed structure design. On the basis of the last generation, the structure design is optimized. The
walnut breaking rate is lowerthe cleaning effect is very good, the threshing rate: more than 99%
cracking rate: less than 1%
Greatly reduce the labor intensity, walnut peeling cleaning saves time and labor, improve the walnut
quality and commodity rate.
Structure
Cashew nuts peeling machine structural feature
1: feeding on the lower protective cover plate, the transmission cover safety
mechanism etc..
2: single phase motor, triangle belt transmission, transmission, water pump, etc.
3: peeling hob, rotary cutting roller, adjust the grille, steel wire or nylon brush etc.

Working principle
Cashew nuts peeling machine working principle
This machine adopts free peeling peeling, walnut into the rotary hob District, high-speed operation of the hob began cutting peel, walnut and free rolling to the surface by the hob cutting,
off the net walnut diameter small to cut, we rolled out rotary cutting area, small amounts of UN cut net
peel wire brush and the semi circle surrounded by short brush type cleaning rotary stick clean, clean
walnut rolled out of the processing zone, into the container. New walnuts are constantly fed, and the
peeling is discharged after washing. Grille and rotary cutting the distance between the hob can be
automatically adjusted, can also according to the thickness of the size of the walnut varieties,
Pericarpium Citri Reticulatae viride by addition and subtraction gasket manual adjustments, in order
to reduce the rate of broken shell, improve threshing rate.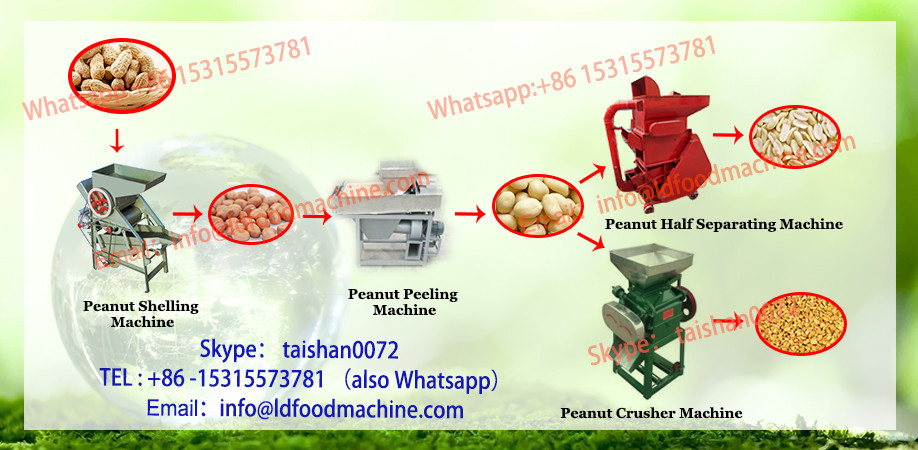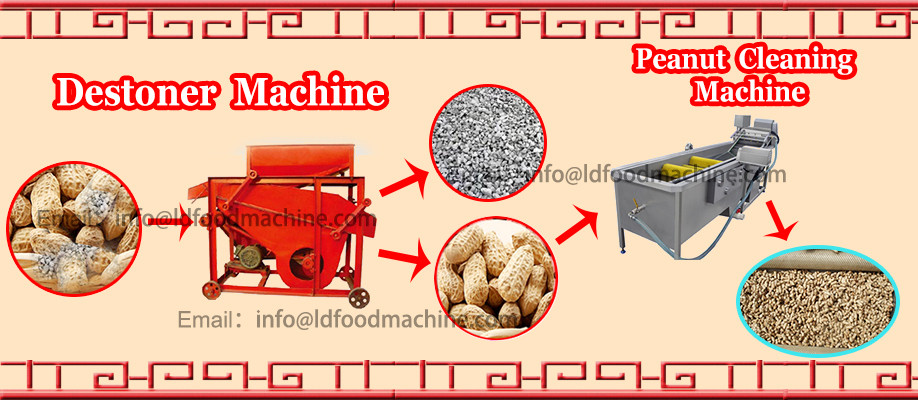 Technical parameter
Cashew nuts peeling machine technical parameter

Power:3KW
Capacity:500-800kg/h
Net rate:≥99%
Crusher rate:≤1%

Features
Cashew nuts peeling machine features
1.This machine is a new generation of Walnut stripping washing machine, set green walnut peeling,
weight, sperm washing for an integrated processing equipment;
2.Lengthened chassis, the overall single adjustable grill, spirally arranged wire brush, brush cleaning
semicircle style combination of short rotation roller designed to ensure that green walnut peeling rate of
99%, walnut shell breaking rate of less than 3%;
3.The machine uses 220V, 380V power supply, motor power 2.2KW, small, simple energy saving, easy
to use, operate, easy to transport.
4.High efficiency, they can operate, can be processed per hour around the Green walnuts 500-800kg.
5.This machine is cost-effective, saving manpower, 1-2 people can operate, depending on the model, can process about 6-60 tons per day.
6.The device is a smooth operation, low noise, spare parts supply is guaranteed.

Packaging & Shipping
Contact information
...
Green walnuts peeler walnut peeling machine is the use of rice flour, flour and other kinds of grain flour as raw materials to add some vitamins, trace elements and other high-nutrition ingredients mixed uniformly after extrusion curing and then for nutrition to strengthen the rice, after drying, shape, appearance taste edible method and natural The rice is consistent and supplements the lack of nutrients in natural rice. can also customize special rice with different functions according to different groups of people. Jinan Joysun Machinery Co., Ltd. has single screw rice extruder and twin screw extruder.
can be freely matched according to the requirements! Green walnuts peeler walnut peeling machine technology is a breakthrough in the recycling of grain using the principle of extrusion. The most important feature of technology is the addition of various nutrients essential to the human body to food, producing a variety of health foods, curative foods and functional foods. The products are easy to eat and easy to use. Digestion and absorption, welcomed by consumers. Artificial rice alias nutrition rice, gold rice.
Jinan Joysun Machinery Co., Ltd. was established in 1993. It is located in Shandong Province with a registered capital of 2 million RMB and covers an area of 9,800 square meters. It is a professional food machinery manufacturing company integrating research and development, professional production, direct sales and after-sales services. We took the lead in awarding and passing the quality standards of commercial products in Shandong Province, and successfully passed ISO9001:2008 international quality management system certification, and exported to the European Union's CE safety certification, BV certification, third-party certification. Now we have successfully obtained the trademark.