Product Description
Cashew nut processing line/cashew kernel shell separating machine for sale
Product Description
Cashew production line reference price, the number of processing steps device configuration, customer choice. It can be equipped with stand-alone. You can also artificial continuous production.
Washing machine (usually not) - cooker - shelled fruit dryer (can not cool naturally dried) - grader ---- Sheller - kernel shell separator - nuts drying - cooling (hand feel able to rub under the skin) peeling machine - grader nuts - nuts finished - then bake in a variety of flavors finished machine nuts

I:General Introductions:
| | |
| --- | --- |
| Machine Name | Quantity |
| Grading Machine | 1 |
| Cooking Machine | 2 |
| Automatic Cashew Sheller | 5 |
| shell & kernel separator | 1 |
| Roasting Machine | 1 |
| Cashew Nut Peeler | 1 |
. Product Description: cashew nut processing line
This cashew nut processing line can peel different size of cashew, product meets the health standard. This cashew peeling machine is easy maintenance and clean,useful, energy saving compact, high production efficiency. The Peeling rate is above 95%. The cashew nut processing line is with automatic temperature control and automatic conducting device. It can be automatic separate cashew skin from the cashew kernel. This machine can be professionally used to peel cashew nut. It should be equipped with an air compressor. Because of the strong air flow produced by air compressor, the cyclone peels off skin of cashews smoothly, with low damage rate.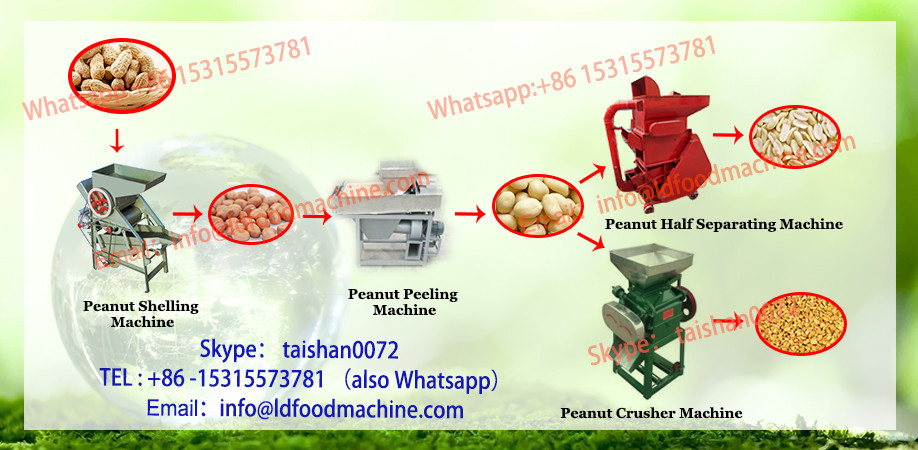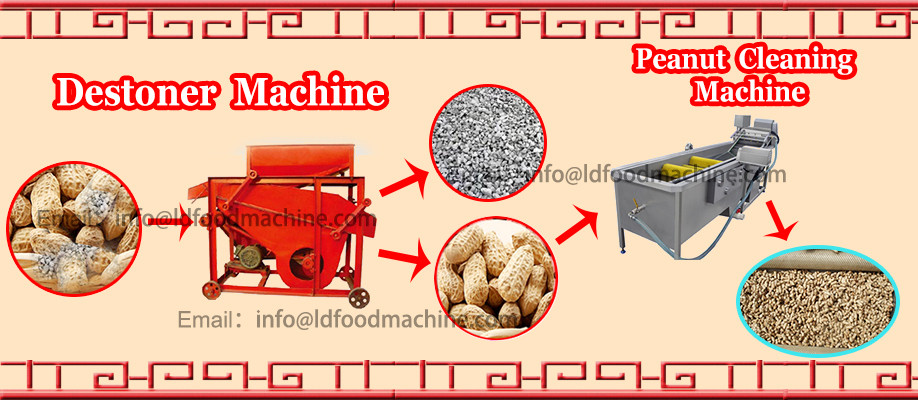 2.The machine Features of cashew nut processing line
1).Using the principle of a specially designed peeling, peeling process, cashew nut and hardness of the blade entirely without friction effect, so we can ensure the integrity of the workpiece, and no pollution;
2).Automatic control and in feed device. With a short automatic feed, peeling, discharging, automation has been operating, and practical, energy saving, small size, high efficiency, easy maintenance and cleaning, features low failure rate;
3).With automatic conducting device, nuts, peel automatic separation, the products meet health standards;
4).It adopts pneumatic principle effectively to peel the cashew nuts;
5).Applicable to peel different size of cashew nut. peeling rate reach above 95%. It applies advanced Air Compressor technique to peel off skin naturally, which guarantees the quality;
6).Suitable for complete processing line or working singly;
7).The machine has beautiful appearance and convenient operation. Easy maintenance and clean,useful, energy saving compact, high production efficiency.

Packaging & Shipping
Bank slip

Certifications
All 304 stainless steel big capacity cashew nut production line adopts world-class technology to customize and produce special racks. High strength, high wear resistance, sharp teeth, uniform and delicate powder slag processing, higher starch extraction rate. The replacement of racks is quick and easy, which greatly reduces the labor intensity of labor and greatly increases the production efficiency. The separation part adopts a non-frame type three-section separation structure, which has small resistance and is more energy-efficient.
All 304 stainless steel big capacity cashew nut production line main functions:
For the extraction of potato starch, automatic fresh potato feed, crushing, separation, slagging, pulping. is also suitable for sweet potato, sweet potato, hawthorn, kudzu, plantain, and cassava.
advantages:
1: The smashing part is the first to use thorn bar type, discarding the manual sprint method in the past.
2: The lifespan of steel piercing teeth is twice the life of the previous piercing teeth, and can be replaced in ten minutes after wear.
3: The separation section uses a thick 40cm diameter separation tube, the separation is more clean, and the powder extraction rate is more than 99%.
Jinan Joysun Machinery Co., Ltd. is a modern food machinery and equipment manufacturing enterprise integration R&D, manufacturing, sales, and after-sales services.