Product Description
Construction Rrotary Drum Sand Dryer:
Hot Air drying construction rotary drum sand dryer can dry various humidity sand.
Working Principle of hot air drying construction rotary drum sand dryer:
use hot air to dry, material contacting directly with hot air to dry, unique "low-temperature large-wind drying technology" can efficiently ensure recycle value of material, specially in drying organic fertilizer. (well, the temperature and air volume are both able to control, set by different material characteristics and drying effect clients want, etc.)
Working Principle Video:https://youtu.be/7zf-_GAe0m0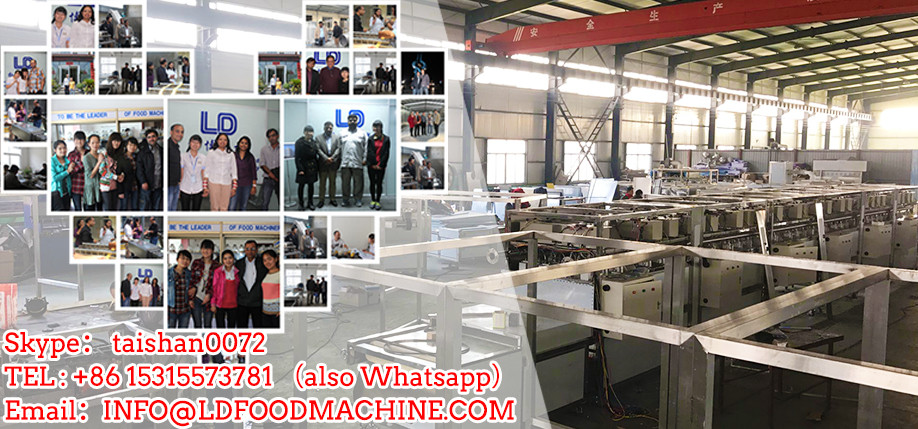 The dryer is installed horizontally; and material regularly moves under the effect of hot air, gravity and rolling drum; Compared with leaning dryer, technology is more complicated, but the whole drying set is safer and the drying effect is better.
Rotary Drum Dryer Structure:
>single drum
>three drum
>other.
Most suitable dryer will be recommended according to each client's actural situation: how much wet material need to dry per day; wet material moisture content; etc.
Taking three drum dryer as example: its structure, is three drum with different diameter set together:
three drum dryer has three drying chambers:
in innermost Drying Cylinder is Level 1 Drying Chamber;
between innermost and second cylinder is Level 2 Drying Chamber;
between second and outermost cylinder is Level 3 Drying Chamber.
Compared to single drum dryer of same scale, ZJN "triple level multi-loop" dryer, has better drying effect, and large capacity. staying length of fresh hot air in three drum dryer is only one third of single drum dryer, water vapor hardly absorbed again by after-drying construction sand.
Drying Technology Illustration of Three Drum Dryer:
Unique drying technology determines best drying effect:
Through "Hot Air Distribution Device", fresh hot air enters into each level drying chamber. Generally, Hot air temperature and volume in Level 1 Drying Chamber are both highest.
Under effect of "automatic material lifting and feeding device", material enters into Level 1 Drying Chamber. Then under the effect of gravity, rolling drum, "material guiding plates", "material lifting plates", material moves, suspending, and fully contact with hot air, instantly dried. material surface becomes fluffy and dry from original wet and sticky. As thus, material is difficult to stick together again. Under effect of hot air power and "material pushing plate", material moves forward, as "W-shaped". Drier material moves faster. Wetter material moves slower and is dried again and again.
Hot air heat is fully used and is discharged from the end of Level 1 Drying Chamber with water vapor, avoiding being absorbed again by material. Under effect of "material guiding plate", material automatically enters into Level 2 Drying Chamber.
In Level 2 Drying Chamber, the direction of material moving is opposite to fresh hot air. material is dried upwind, enhancing heat conduction, speeding up evaporation of the material internal water, making drying more thorough. Vapor is timely discharged from end of Level 2 Drying Chamber.
Material completes basic drying in Level 2 Drying Chamber. Under effect of "material guiding plate", material automatically enters into Level 3 Drying Chamber. Here, the direction of material moving is same to hot air, which speeds up drying speed, making dry more evenly. By now, reach ideal drying effect.
In the end, dry material is automatically discharged through discharge device.
PS.Red words with yellow bottom refers to material moving line in drying cylinder.
The whole drying set includes hot air producer, rotary drum dryer(drying machine), dust removing device.
for hot air producer:
Hot air comes from Heating Source. We can use coal, natural gas, coal gas, marsh gas, biomass fuel, wood, oil, etc. You can choose most convenient, most energy-saving fuel. We will according to your specific situation, equip you with most suitable Hot Air Producer.
for drying machine:
according to different material and actual situation, drying machine has single-drum, three-drum, multi-drum. Most customers use "Three Level Rotary Drying Machine", which is three cylinder with different diameters set together, making material drying area bigger, drying trip ZJN microwave Brand Energy-saving construction rotary drum sand dryer.
for dust removing device:
According to local exhaust emission standards and factory Factory environment requirements, we can equip suitable dust collector, like cyclone dust remover, bag dust collector, wet dust removal, etc.
Picture Presentation taken in clients' factory:
Specification of the rotary drum dryer:
model

water evaporation quantity

rough size

color

material

ZJN-A
550-700 kg/h
8.5 m*2.9 m*4.4 m

Customized

Steel

ZJN-B

800-950 kg/h

9.8 m*3.1 m*4.6 m

ZJN-C

1000-1200 kg/h

10.5 m*3.4 m*4.9 m

ZJN-D

1500-2000 kg/h

11.5 m*3.7 m*5.1 m

ZJN-E

2500-3000 kg/h

12.5 m*3.9 m*5.4 m

ZJN-F

5000-6500 kg/h

13 m*4.5 m*5.6 m
Application Area:
ZJN dryer has been widely used in many industries such as electroplating, leather, printing, textile and dyeing, papermaking, chemical, sewage treatment plants, feed, fertilizer, pharmacy, wine, starch industry, bio-fermentation, very popular at home and abroad.
Why Choose US:
Product Advantages:
1, Low temperature, Large Air Volume Technology. without damaging the nutritional structure of raw materials, like bean dregs, sweet potato residue, wine waste, bagasse, etc.
2,Three Level Multiple Seals, Safer. equipment is negative pressure operation, good sealing, esuring safety and cleaning of enviroment.
3,Save Covering Area,Reduce Plant Investment.Our "Three Level Multi-Loop Drying Machine" can save around 60% of covering area and plant investment.
4, Dry Cylinder rotates at a constant speed. Under effect of rolling drum, material is lifted, full of whole space, and contact fully with hot air, speeding up drying effect.
5, Easy operation. Equipment adopts PLC intelligent control system.
6, Automatic feeding and discharging device.
7, Controllable dewatering rate, controllable drying effect.
8, Horizontal fixing, Negative pressure operation, more stable and safer.
Best customized service:
>Different material characteristics determine the specific drying process. Selecting the correct drying process is very important. We will analyze all aspects of the materials, according to the after-drying usage and other factors, to tailor the most suitable drying equipment for our customers.
>Engineers available to offer overseas service.
>Free Remote Technical Support and Train.
Honors in Drying Technology:
Factory Strength:
Henan ZJN Environmental Sci-Tech Co., Ltd.. was founded in 1991, a professional drying equipment manufacturer, able to dry various materials, with over 100 patents in drying technology. For different clients to dry different materials, ZJN adopts way of "one client, one scheme" to work out best scheme for each customer. Welcome to visit our factory.
Cases & Clients:


Jinan Joysun Machinery Co., Ltd., relying on strong technical support, advanced production equipment, excellent processing technology and scientific detection methods, we ensure product quality and delivery time, and provide a fully optimized technical solution according to your requirements. Jinan Joysun Machinery Co., Ltd. for thawing of meat products and seafood, the equipment has stable performance, reliable quality and short thawing time. It is an ideal defrosting equipment for high-tech meat products, made of stainless steel, conforming to food production standard. Welcome new and old customers to inquire. Our international business covers customers all over the world. We have competitive prices and are proud of our excellent after-sales service. The working attitude of the company and the continuous improvement of the innovation concept will lead Tuo Bo and you to step into the brilliant future hand in hand and create a better future.
Through continuous exploration and practice, the company has developed the advantages of low investment, high efficiency, low operation cost, high product quality and convenient control and operation. The microwave frequency thawing equipment with microwave frequency of 915MHz and output power of 20kw-200kw is above. For food processing enterprises such as chain fast food industry in China, food thawing is provided, and the improvement of food thawing technology in China is also renewed. The benefit is not only "farsightedness", but also at the foot of the eyes. According to experts, the traditional food thawing are based on heat conduction method, material surface temperature is higher than the internal temperature in the thawing process, inevitably there will be drop loss, which will increase the business loss. If merchants use microwave dryer, ZJN microwave Brand Energy-saving construction rotary drum sand dryer power, material temperature and transmission speed can be used to achieve adjustable linkage, and the overall heating process control advantages can greatly reduce material consumption and improve food utilization. In addition, as the microwave thawing only needs electricity, no need to consume a lot of water, in the low carbon era, this is not lost a recommended fashion trend.
microwave dryer is a new type of environmental protection drying method. When dry, ZJN microwave Brand Energy-saving construction rotary drum sand dryer directly to the medium molecules converted into heat, because the ZJN microwave Brand Energy-saving construction rotary drum sand dryer penetrating performance of heating medium and at the same time, no need to heat conduction, so the heating speed is very fast, the water content below 30% of the food, the drying speed can be shortened hundreds of times.
AAABB
microwave dryer advantages of equipment
1, microwave dryer, short, fast
Conventional thermal sterilization is used to transmit heat from the surface of the food to the interior through heat conduction, convection, or radiation. It often takes a long time to get the germicidal temperature. The ZJN microwave Brand Energy-saving construction rotary drum sand dryer is the direct interaction between microwave energy and microorganisms such as food and bacteria. The interaction between heat effect and non thermal effect can achieve fast warming and bactericidal action, and the processing time is greatly reduced. The sterilization effect of various materials is usually 3-5 minutes.
AAABU
2, ZJN microwave Brand Energy-saving construction rotary drum sand dryer low temperature sterilization keep the nutrition and traditional flavor The ZJN microwave Brand Energy-saving construction rotary drum sand dryer is through special heat and non thermal effect sterilization, compared with conventional thermal sterilization, it can get the desired disinfection effect at relatively low temperature and short time. Practice shows that the general sterilization temperature can reach the effect at 75-80 degrees centigrade. In addition, microwave dryer processed foods can retain more nutrients and color, aroma, taste, shape and other flavors, and have puffing effect. For example, the vitamin C retained in vegetables treated by conventional heat treatment is 46-50%, while that in microwave treatment is 60-90%, while that in conventional heating is 58%, while that in microwave heating is 84%.
PPPEE
3 microwave dryer and ZJN microwave Brand Energy-saving construction rotary drum sand dryer save energy Conventional thermal sterilization often has heat loss in the environment and equipment, and microwave is directly treated to food, so there is no extra heat loss. In addition, the conversion efficiency of the electric energy to the microwave energy is in the 70-80%, and the power is generally reduced to 30-50%.
PPOOO