Product Description
Product Description
Applications of CT-C series hot air drying oven for meat fish fruit :

1. For drying powder,granule and sliced products in Food,Chemical and Pharmaceutical industry ;
2. Drying temperature: RT-350 degree C (adjustable)
3. Drying capacity: 60-480 kg/batch
4. GMP design
5. Heat supply can be steam,electricity,hot water,hot oil and oil/gas fired hot air generator.
Working principle of CT-C series hot air drying oven for meat fish fruit :
CT-C series hot air drying oven for meat fish fruit is a widely used convection chamber dryer. Inside the drying chamber trays loaded with wet material are placed on top of each other in trolleys.
In drying process, the fresh cold air is sucked into the drying chamber by the circulation fan and flow through the inner placed steam radiator (or electrical heating tubes) in the air channel to get required temperature. With the help of air distributor, the hot air evenly flow through each layer of trays for heat transfer and carry away the evaporated moisture. Most of the damp air flows back to the circulation fan for the next drying circulation while part of the damp air will be exhausted for energy saving.
After drying, open the chamber door and pull out the trolleys for discharging. The following drawing will show you how it works.

Technical advantages of CT-C series hot air drying oven for meat fish fruit :
1. Flexibility in heat source: Our tray dryer can be heated by steam, hot water, electricity, thermal oil, oil/gas fired hot air generator to obtain different temperature according to special drying requirements.
2. Uniform drying:
With the specially designed air distributor, the hot air flow in each layer of trays is very uniform.The temperature difference inside the drying chamber is less than ±2 ℃. Uniform air flow and temperature results in uniform drying.
3. Flexibility in drying: Standard sized (640×460×45mm) but different types of tray are valuable to meet different natures of wet materials.
4. Energy saving: Most of the hot air circulates inside the well insulated drying chamber and only part of it will be exhausted via the exhaust valve. The proportion of exhaust air depends on relative humidity inside the drying chamber.
5. Convenient operation: Control cabinet is installed on chamber body which can accurately set the drying temperature and hot air flow rate. Touch screen and press button panel are valuable.
6. GMP standard: Drying chamber is fully welded without dead corners to meet GMP standard.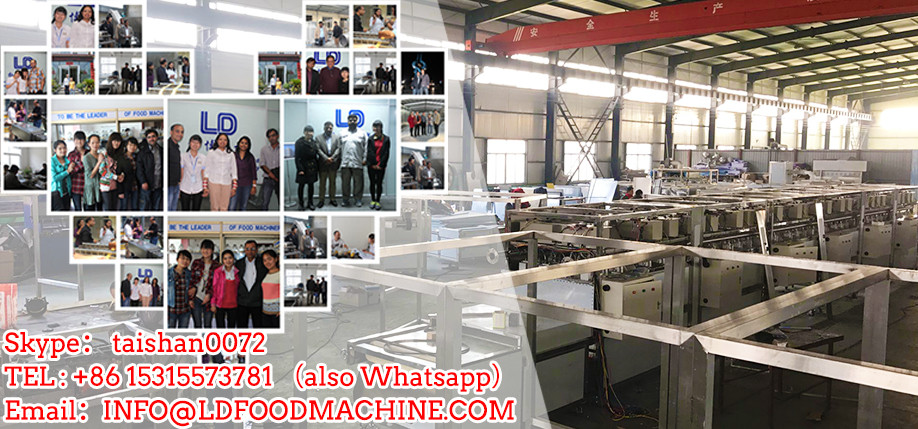 Standard Models of CT-C series hot air drying oven for meat fish fruit :
Packaging & Shipping
Company Information
1. Company profile:
Changzhou Doing Machine Co., Ltd
has been designing, manufacturing, engineering various kinds of industrial dryers,mixers, granulators
since 2005, for thousands of satisfied customer.
Attention to detail and real production data is critical in the manufacturing of drying equipments.An unique design of a drying equipment for certain wet material is always made based on real production experiences or trial production.Doing Machine has experienced technicians who has been working in this field for more than 30 years as well as advanced pilot plant.Free trial production and wet material study are available for our customers.
This is also true after the sale . Doing Machine has skilled and experienced after sales service team who can reach customers in short notice for providing professional installation, dommissioning and training services.
2. Our facilities:
hot air drying oven for meat fish fruit is the use of rice flour, flour and other kinds of grain flour as raw materials to add some vitamins, trace elements and other high-nutrition ingredients mixed uniformly after extrusion curing and then for nutrition to strengthen the rice, after drying, shape, appearance taste edible method and natural The rice is consistent and supplements the lack of nutrients in natural rice. can also customize special rice with different functions according to different groups of people. Jinan Joysun Machinery Co., Ltd. has single screw rice extruder and twin screw extruder.
can be freely matched according to the requirements! hot air drying oven for meat fish fruit technology is a breakthrough in the recycling of grain using the principle of extrusion. The most important feature of technology is the addition of various nutrients essential to the human body to food, producing a variety of health foods, curative foods and functional foods. The products are easy to eat and easy to use. Digestion and absorption, welcomed by consumers. Artificial rice alias nutrition rice, gold rice.
Jinan Joysun Machinery Co., Ltd. was established in 1993. It is located in Shandong Province with a registered capital of 2 million RMB and covers an area of 9,800 square meters. It is a professional food machinery manufacturing company integrating research and development, professional production, direct sales and after-sales services. We took the lead in awarding and passing the quality standards of commercial products in Shandong Province, and successfully passed ISO9001:2008 international quality management system certification, and exported to the European Union's CE safety certification, BV certification, third-party certification. Now we have successfully obtained the trademark.