Product Description
Product Description
Product Overview:
CT-C series of hot air circulation oven with low noise with high temperature axial flow fan and automatic temperature control system, the circulatory system completely closed so that the thermal efficiency of oven traditional Drying-house from 3-7% to the current 35% to 45% The maximum thermal efficiency up to 50%. CT-C hot air circulation oven design success, and made China's hot air circulating oven at home and abroad to achieve the advanced level. China's saving a huge amount of energy, increase the economic efficiency of enterprises. 1990 issued by the State Administration of Traditional Chinese Medicine of the standards of conduct, unified model for RXH.
Principle:
Applicable to the pharmaceutical, chemical, food, agricultural and sideline products, aquatic products, light industry, Heavy industries, such as heating materials and products curing, drying dehydration. Raw materials such as medicine, health medicine, Chinese medicine Pieces, extract, powder, granules, granules, Shuiwan, bottles, paint dyes, dehydrated vegetables, melons and other fruits dry CT-C Series chemical drying oven, plastic resins, electrical components, such as Hongqi.

Description:
Heating steam heat, electricity, and far-infrared, gas, dual-use for users to choose
Temperature: 50-130 ℃ steam heating, the maximum 140 ℃
Electricity, far infrared temperature 50-300 ℃, supporting computer-controlled systems or control systems for users to choose
Common steam pressure 0.2-0.8 mpa (2-8kg/cm2)
Heating with electricity on a calculation of 15 kw, practical 5-8 kw / h
Special orders at the request
Non-standard price of oven -
℃ temperature greater than 140 or less than 60 ℃, it is necessary to specify when ordering
Our pre-baked cars, bake-size reunification, interchangeable
Bake-Size: 460 X640X45mm
Features:
Most of hot air circulating in the box, high thermal efficiency, energy conservation. Use mandatory ventilation role of the box with adjustable wind-board, uniform materials drying, heat can be steam, hot water, electricity, and far-infrared, and a wide choice. Complete machine noise, the running balance. Temperature-controlled, easy to install and maintain. Apply a wide range of different kinds of materials can be drying, drying equipment is common.
Packaging & Shipping
Our Services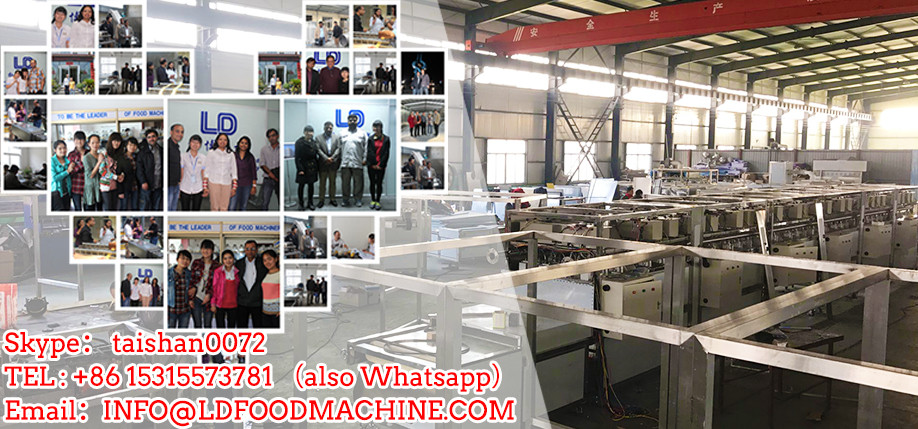 Company Information
Jiangsu Peony Centrifuge Manufacturing Co., Ltd. was founded in 1990, located in the famous port town of China—Zhangjiagang. The company specialized in the research and manufacture of Separator Machinery for many years. After years of diligent developing and experience accumulating, the company have became one of the major manufacturers of pharmaceutical & chemical machinery in Jiangsu province and the manufacture base of general-purpose centrifuge. With the Imp. & Exp. license, the company are the vice president of the Chinese Separator Machinery Industry ISOC and the member of Separator Machinery Standardized Technical Committee.




Now there are more than 220 employees in the company. Among them, 83 graduated from technical school or University, and 18 gained the title of middle or advanced technical job. Led by science and technology constantly, the company invested great amounts of money to purchase equipments and have established an advanced system of casting, metalworking, assembling, inspecting and testing. Our products, manufacturing process and testing & inspecting means are always the leader of the Separator machinery Industry.


The company is always guided by market demands. With the advanced systemic service mode and philosophy, the company provides personal service to every signal case, has professional engineer supplying professional consultation and has established a professional, high efficient service team. Taking customers' each requirement into consideration, the company impresses customers greatly from all over the world, and gains good reputation in the Industry.


With abundant experience of machine design and manufacture, the company has already gained the certificate of ISO9001 : 2000 Product Quality Certification System and passed CCMS/C03-01 Product Test by China Machinery Safety Centrifuge Center. All the products quality is insured by PICC. Our series of centrifuges have been sold to more than 30 contries and regions, including Europe, America, Southeast Asia, Middle East, Africa, they are widely used in the area of pharmaceutical, chemical, food, environment,wastewater etc.
FAQ
1. FAQ>>About CT-C Series chemical drying oven Escrow Service
Q------Do You Accept CT-C Series chemical drying oven Escrow Service?
A------Yes.CT-C Series chemical drying oven Escrow Service is also acceptable for our company.
That is,after your online order and payment,if we did not follow the agreed delivery time,or after your receipt of the goods,problems occured caused by our quality, you will get payment refund, our credit guarantee amount is $29.000.00
2.FAQ>>About Delivery Terms
Q------What's the delivery terms for making business with us?
A------Usually we send the shipments in FOB term.However, the terms of CIF and C&F are acceptable which depends on preference of clients.
3..FAQ>>About Lead TIme
Q------What's the lead time after placing the order?
A------Usually it takes about 35-45 days after we received you down payment.
However it would depend on our production line schedule (the timing clients place order) and the complication of the items.
4.FAQ>>About Payment Terms
Q------What's the payment terms?
A------By T/T in Advance or Irrevocable L/C as Sight.
Q: Can you send the formula for the products we want to make?
A: Our machines can be used for many kinds of product making, such as Resin, Paint, Adhesive, Cosmetic, Food, Chemicals. There are many kinds of these products, so it's impossible for us to know all the formulas and technologies. We can assist you to find the raw material list you need, and after you place order with us, we can help you to find formula and technology, there will be engineers to teach you how to make the product, and the cost will be on your account.
Q: Do you have machines in stock?
A: Yes, but just the small-scale machines. Machines are different with other products, most of the large-scale machines are designed according to our customers' requirements, different customers have different production requirements, so the technical parameter is different for most machines. On the other hands, most of the our machines will cover a large area, so once the machines are finished, we will effect shipment after QC.
Q: Can you send the detailed drawings of the machine to us before we place order?
A: We can send you a draft drawing of the machines, and after you place order and pay the deposit, our engineer will design the specific technical parameters fo you and send you the detailed drawings. Once you confirm without questions, we will put it into production.
Q: Why does it take at least 20 days to finish the machine?
A: Once receipt the deposit from you, we will design the drawings and make out the list of the materials and accessories for the production. Once the drawings are finished, our workers will start the production, from welding, polishing, assembling, debugging, detection and so on. After finish, they need time to check the machines, if found any possible defect parts, they will return to the production until every part is 100% approved.
Q: Can we pay the balance after we receive the machines and test without problems?
A: It's unnessary to worry about the quality of our machines, we are confident in that. After the machine is finished, we can install and test the machine for you (if you can not come to our factory, we can record a vedio and send to you). Only after you check without problems, we will effect shipment.
As a leader in the food machinery industry ,we adhere to the principle of honest and trustworthiness all the time,and have a good reputation on the international market.Over the years, we explore and research in extrusion technology, so that the screw extrusion technology application areas are more extensive. Our single and double screw device has been used in the production of snack foods, breakfast cereals: corn chips, fried food, bread crumbs, soybean tissue protein, pet food, over 20 different functions and yield of the production line for choice; also can manufacture special designed according to special requirements the user's.Our products sell well both at home and abroad.Such as Gemany,Italy,Holland,Spain,Russia,Canada,USA,Mexico,Columbia,Japan,SouthKorea,Uzbekistan,Egypt,South Africa and so on.Welcome your enquiry.
3333333 professional production 111111.11111111 is a continuous feeding operation. 22222 production can be used for cattle feed processing, sheep feed processing, horse feed processing, rabbit feed processing, poultry and poultry feed processing, is a new type of small household particle machine, can also be used as feed processing plant Special particle machine, no dust, add the mixed powder feed into the hopper when working, no heating, no water, no drying, once formed by extrusion, the surface of the processed particles is smooth, the hardness is moderate, and the internal curing is deep and transparent. Starch gelatinization, protein coagulation and degeneration, improved nutritional value and digestion and absorption capacity,