Product Description
Product Description
CY001 desktop electrical heating thermostatic blast drying oven
using sophisticated materials, workmanship, fully in accordance with the relevant standards of the test equipment design
Feature
1, Rectangular studio, volume maximization.
2, Dedicated equipment to enhance the device, used in conjunction with thick stainless steel liner, to ensure the long-term use of equipment liner deformation.
3,Tempered glass door, the seal is good to observe the work of indoor objects at a glance.
4, The overall shape of the Silastic door seal rings ensure excellent sealing performance.
5,The temperature control digital touch buttons, touch settings, digital and direct display, temperature control of heating and cooling system can be completely independent to improve efficiency, reduce testing costs, increase life expectancy, reduce the failure rate.
6, The overall device overtemperature; the Overall Equipment owe phase / reverse phase; overall equipment overload; overall equipment timing;
7,There is leakage, running instructions, fault alarm and automatic shutdown protection.
Application
Apply to the ease of oxidation substances drying of heat-sensitive, easily decomposed, widely used in electronics, batteries, metal, plastic, communications, chemical coatings, automobile and motorcycle parts, epoxy resin, cosmetic raw materials, magnetic materials \ for industrial and mining enterprises, tertiary institutions school, research, and all kinds of laboratories for dry goods, baking, melt, sterilize
Parameter
Model

number

CY001A

CY001B

CY001C

CY001D

CY001E

CY001F

CY001G

CY001H

CY001I

power

AC220V 50HZ

Control

range

RT+10~250℃

RT+10~300℃

Constant

volatility

±1.0℃

resolution

0.1℃

environment

temperature

+5~40℃

Input power

870W

1570W

2070W

2470W

970W

1220W

1670W

2170W

2570W

Working

size
(mm)

W*D*H

340*325

*325

450*400

*450

550*450

*550

600*550

*750

340*325

*325

420*400

*345

450*400

*450

550*450

*550

600*550

*750

dimension
(mm)

W*D*H

625*510

*490

740*580

*630

830*650

*730

880*770

*930

625*510

*490

720*580

*530

740*580

*630

830*650

*730

800*770

*930

Shelf

(standard)

2pcs

Timing

range

1-9999min
Structure
Panel shows

Company Information

Jinan Cyeeyo company is the professional manufacturer testing instruments for paper, packaging, rubber, plastic film,Pulp, textile, environments, adhesive, etc. since the establishment of our company, with professional technology and advanced management concepts, the rapid rise in the field of testing instruments, has developed into research and development, production and sales of high-tech enterprises. Welcome to visit our factory.

Packaging & Shipping

1)inside is covered with plastic film before we put them into the plywood ctns, which has good transparency,impact resistance,tasteless and prevent moisture corrosion.
2)outside is strong plywood ctns and accord with export standards.
3)we can ship testing equipments according to customer request.
Our Services
1)24h online, if you have any question, we can help you solve it quickly (include pre-sales and after sales)
2)our testing equipments warranty for one year, after warranty, we can supply you longlife maintenance.
3)all things are in english. from technology consulting, purchasing and after service,we all have prefessional person to support.
FAQ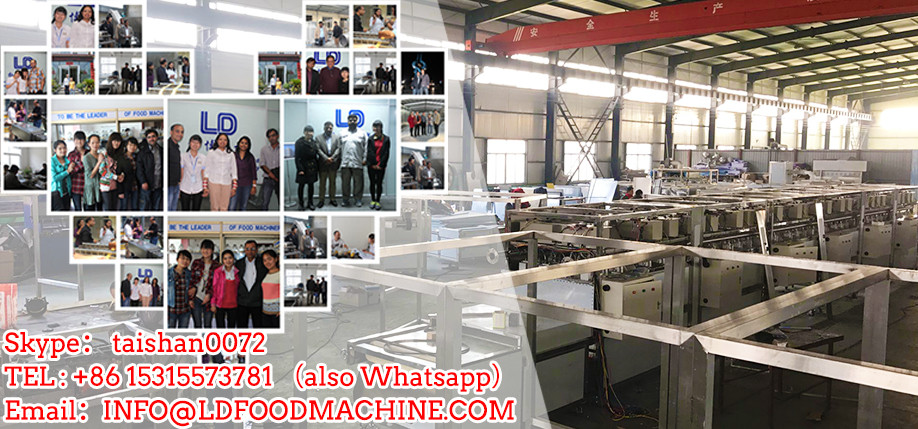 if you have any question, pls contact us directly.

mob:8615668409659,skype:jncyytest
CY001desktop electrical heating thermostatic blast drying oven is suitable for foods such as casual products, soy products, meat, and aquatic products. is widely used in large, medium and small-sized fried food manufacturers, school canteens, and large-scale restaurants.
Jinan Joysun Machinery Co., Ltd. is a modern food machinery and equipment manufacturing enterprise integrating R&D, manufacturing, sales, and after-sales services.
The main production of food frying equipment, cleaning equipment, blanching cooking equipment, pasteurization line, drying machine, vacuum packaging machines and other food processing equipment.
CY001desktop electrical heating thermostatic blast drying oven is the essence of absorbing the same kind of equipment, retaining the advantages of large-scale equipment for enrichment, and referencing the user's feedback information throughout the country for design and development.
has the characteristics of low one-time investment, low energy consumption, multiple functions, small size, high profit, convenient use and maintenance. The full set of equipment consists of peeling, slicing (strips), fluttering, dehydration, oil-water mixed frying, degreasing, seasoning, packaging and auxiliary equipment.