Product Description
Product Description
Product Overview:
CT-C series of hot air circulation oven with low noise with high temperature axial flow fan and automatic temperature control system, the circulatory system completely closed so that the thermal efficiency of oven traditional Drying-house from 3-7% to the current 35% to 45% The maximum thermal efficiency up to 50%. CT-C hot air circulation oven design success, and made China's hot air circulating oven at home and abroad to achieve the advanced level. China's saving a huge amount of energy, increase the economic efficiency of enterprises. 1990 issued by the State Administration of Traditional Chinese Medicine of the standards of conduct, unified model for RXH.
Principle:
Applicable to the pharmaceutical, chemical, food, agricultural and sideline products, aquatic products, light industry, Heavy industries, such as heating materials and products curing, drying dehydration. Raw materials such as medicine, health medicine, Chinese medicine Pieces, extract, powder, granules, granules, Shuiwan, bottles, paint dyes, dehydrated vegetables, melons and other fruits dry CT-C Series All Size Customize stainless steel hot air circulation drying oven, plastic resins, electrical components, such as Hongqi.
Description:
Heating steam heat, electricity, and far-infrared, gas, dual-use for users to choose
Temperature: 50-130 ℃ steam heating, the maximum 140 ℃
Electricity, far infrared temperature 50-300 ℃, supporting computer-controlled systems or control systems for users to choose
Common steam pressure 0.2-0.8 mpa (2-8kg/cm2)
Heating with electricity on a calculation of 15 kw, practical 5-8 kw / h
Special orders at the request
Non-standard price of oven -
℃ temperature greater than 140 or less than 60 ℃, it is necessary to specify when ordering
Our pre-baked cars, bake-size reunification, interchangeable
Bake-Size: 460 X640X45mm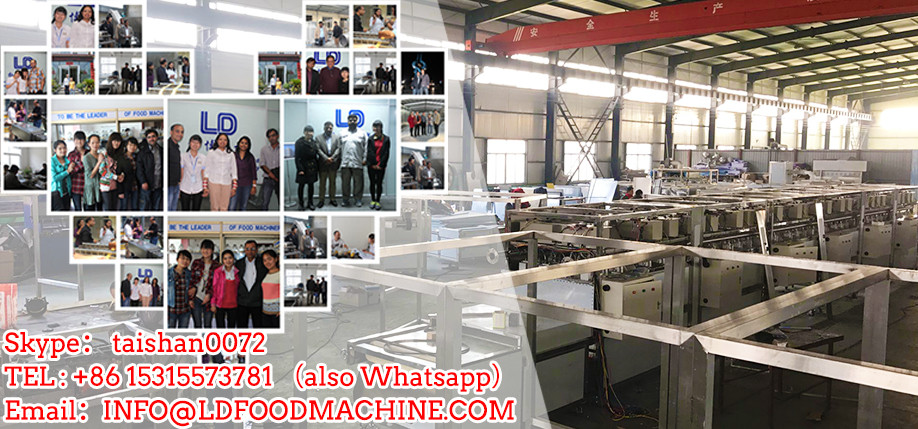 Features:
Most of hot air circulating in the box, high thermal efficiency, energy conservation. Use mandatory ventilation role of the box with adjustable wind-board, uniform materials drying, heat can be steam, hot water, electricity, and far-infrared, and a wide choice. Complete machine noise, the running balance. Temperature-controlled, easy to install and maintain. Apply a wide range of different kinds of materials can be drying, drying equipment is common.
Packaging & Shipping
Our Services
Company Information
Jiangsu Peony Centrifuge Manufacturing Co., Ltd. was founded in 1990, located in the famous port town of China—Zhangjiagang. The company specialized in the research and manufacture of Separator Machinery for many years. After years of diligent developing and experience accumulating, the company have became one of the major manufacturers of pharmaceutical & chemical machinery in Jiangsu province and the manufacture base of general-purpose centrifuge. With the Imp. & Exp. license, the company are the vice president of the Chinese Separator Machinery Industry ISOC and the member of Separator Machinery Standardized Technical Committee.


Now there are more than 220 employees in the company. Among them, 83 graduated from technical school or University, and 18 gained the title of middle or advanced technical job. Led by science and technology constantly, the company invested great amounts of money to purchase equipments and have established an advanced system of casting, metalworking, assembling, inspecting and testing. Our products, manufacturing process and testing & inspecting means are always the leader of the Separator machinery Industry.


The company is always guided by market demands. With the advanced systemic service mode and philosophy, the company provides personal service to every signal case, has professional engineer supplying professional consultation and has established a professional, high efficient service team. Taking customers' each requirement into consideration, the company impresses customers greatly from all over the world, and gains good reputation in the Industry.
With abundant experience of machine design and manufacture, the company has already gained the certificate of ISO9001 : 2000 Product Quality Certification System and passed CCMS/C03-01 Product Test by China Machinery Safety Centrifuge Center. All the products quality is insured by PICC. Our series of centrifuges have been sold to more than 30 contries and regions, including Europe, America, Southeast Asia, Middle East, Africa, they are widely used in the area of pharmaceutical, chemical, food, environment,wastewater etc.
CT-C Series All Size Customize stainless steel hot air circulation drying oven is suitable for foods such as casual products, soy products, meat, and aquatic products. is widely used in large, medium and small-sized fried food manufacturers, school canteens, and large-scale restaurants.
Jinan Joysun Machinery Co., Ltd. is a modern food machinery and equipment manufacturing enterprise integrating R&D, manufacturing, sales, and after-sales services.
The main production of food frying equipment, cleaning equipment, blanching cooking equipment, pasteurization line, drying machine, vacuum packaging machines and other food processing equipment.
CT-C Series All Size Customize stainless steel hot air circulation drying oven is the essence of absorbing the same kind of equipment, retaining the advantages of large-scale equipment for enrichment, and referencing the user's feedback information throughout the country for design and development.
has the characteristics of low one-time investment, low energy consumption, multiple functions, small size, high profit, convenient use and maintenance. The full set of equipment consists of peeling, slicing (strips), fluttering, dehydration, oil-water mixed frying, degreasing, seasoning, packaging and auxiliary equipment.