Product Description
Product Description
Best quality promotional drying oven dryer machine
Product details
| | |
| --- | --- |
| Evaoration area (m2) | 7.1 |
| Efficient volume (m3) | 1.3 |
| Drying. capacity (kg/lot) | 60 |
| Steam consumption (kg/h) | 15 |
| Electric Heating power(kw) | 6-9 |
| Equipped drying cart (set) | 1 |
| Drying pallet to be equipped (pc) | 24 |
| Product Keywords | drying oven dryer machine |
Features
Most of hot air is circled inside the oven. The hot efficient is high. The energy source can be saved. It used enchanced ventilation and equips with adjustable air divider plate inside the oven. Raw material can be dried evenly. The hot source can be steam, hot water, electricity of far infrared. The machine has low noise and stable operation. The temperature can be controlled automatically. The installation and maintenance are very convinient. The applied fids are wide and can be suitable for all kinds of raw materials. It is comprehensive drier.
Application
It is suitable for heating and solidification, drying and dehydrtio of raw materials in pharmaceutical industry, chemical industry, food stuff industry, agricultural and sideline products, aquatic products, light industry, heavy industry and so on. The raw materials can be medicine of raw materials, Chinese traditional medicine, tablet of drink, immersed electuary, power, granule, packing bootle, pigment, dyestuff, dehydration vegetable, dried fruit and melons, banger, plastic resin, electric elements, drying varnish and so on.
Remarks:
Special oven for melon, fruit and fresh vegetable produced by the company can set different drying temperature and time program at different section. Special oven for chemical fiber, paper, etc produced by the company can set different drying RH, time and temperature t be dried, etc. at different section.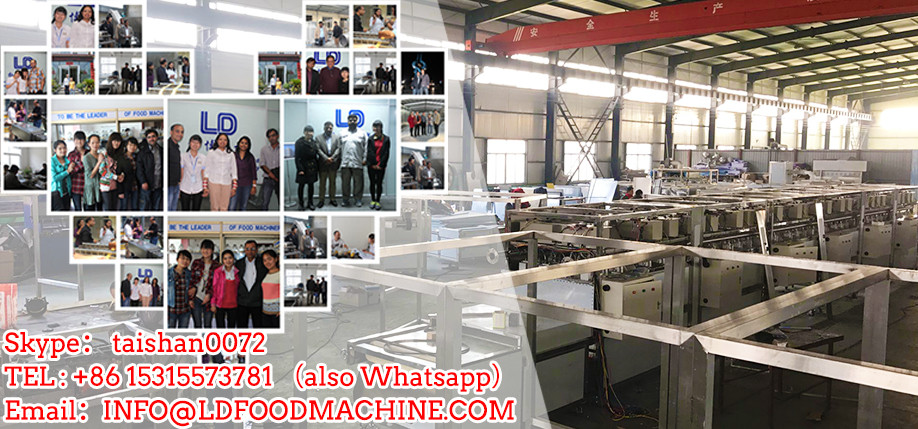 Related Products
cheese tube and yarn bobbin for circular loom
Printing machine for jumbo bag
S-WYZJ-8 Eight shuttle circular loom
Ten shuttle circular loom
Company Information
Exhibition Show
FAQ
F

AQ

1.what does plastic tape stretching line use for ?

This plastic tape stretching line can pull PP raw material into a woven bag flat yarn.

2.How does this circular loom work?

This circular loom use flat yarn to warp and weft weaving into woven fabric.
3
.
What kind of industry are your drying equipment mainly used in?
Our dryer machine mainly used in chemical、pharmacy、 food、organic fertilizer、 sludge treatment and other industries.
4.What drying equipment does your company mainly do?
Our company mainly dryer, grinder, mixer, granulator. This is our company's strong products.
5.How about your after-sales service?
If you choose the products of our company, our company will provide better service for customers. The period of one year, in addition to wearing parts, what if there is a loss, we will timely delivery replacement. If have problem, we are given timely treatment program. If the customer really has not solved, our company and the customer good communication, timely send engineers to deal with.
Our Advantages
O

UR ADVANTAGES
QUALITY ASSURANCE
To provide quality products at the same time to improve after-sales support
COMMITMENT
Main parts of the equipment have warranty period of one
year
TECHNICAL
The product can reach advanced level of domestic industry
PROFESSIONAL TEAM
Professional team to provide you with efficient service
Packaging & Shipping
Conventional packing:
Pallet packing.
DELIVERY TIME:
30-60 days after confirming order.
Contact Us

CONTACT US
Tel: 13921037758
Skype: jonsonzhu585
Best quality promotional drying oven dryer machine 38606302
Adress: No.213 Moujia village, Zhenglu Town,Changzhou City, Jiangsu Province China

Best quality promotional drying oven dryer machine is suitable for foods such as casual products, soy products, meat, and aquatic products. is widely used in large, medium and small-sized fried food manufacturers, school canteens, and large-scale restaurants.
Jinan Joysun Machinery Co., Ltd. is a modern food machinery and equipment manufacturing enterprise integrating R&D, manufacturing, sales, and after-sales services.
The main production of food frying equipment, cleaning equipment, blanching cooking equipment, pasteurization line, drying machine, vacuum packaging machines and other food processing equipment.
Best quality promotional drying oven dryer machine is the essence of absorbing the same kind of equipment, retaining the advantages of large-scale equipment for enrichment, and referencing the user's feedback information throughout the country for design and development.
has the characteristics of low one-time investment, low energy consumption, multiple functions, small size, high profit, convenient use and maintenance. The full set of equipment consists of peeling, slicing (strips), fluttering, dehydration, oil-water mixed frying, degreasing, seasoning, packaging and auxiliary equipment.