Product Description
Hot Air Circulating Drying Oven
Description of product:
Features:
1.The material is quickly and evenly dried based that the drying device is warm-air pipe.
2.Rapid heating devise so as to fast warming-up, save power consumption and stable working.
3.Adopted high precision electronic temperature control meter and electronic numerical display timer bring about accurate figures and information.
4.It can quickly deduct the material from moisure & off-flavor and keep the quality because of excused from repeated ageing based on even & automatic plus and exhaust structure
5.Automatic cooling function, affording more convenience, reliability and availability.
6.It is suitable for fine baking, drying tea leaf, medicine and other food product.
Technical parameters:
About loading capacity

10kg

15kg

25kg

35kg

75kg

Number of layers

6

8

8

12

24

Temperature range

0-150°c

Time range

0-999min

Power supply

AC 220V,50HZ

AC 380V

Degree per hour

1.4°c

1.85°c

2.2°c

2.98°c

4.2°c

Total power

2.09kw

2.62kw

3.22kw

4.26kw

6.18kw

Machine size(cm)

62×60×115

72×60×135

82×70×138

82×70×175

73×116×160

Machine weight

60kg

110kg

140kg

195kg

170kg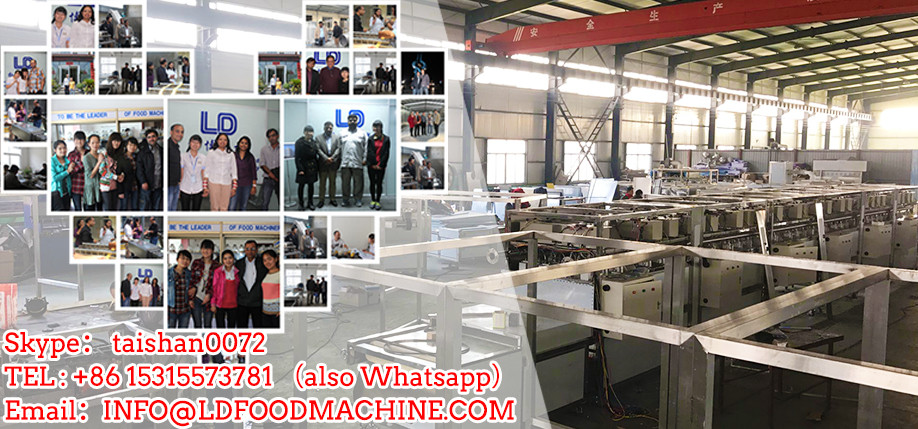 If you need more information and quotation about the machine.
please contact :Jerry
Skype :gymachine
Phone number /whatsapp/ Hot Air Circulating Drying Oven 13825018778
Hot Air Circulating Drying Oven is suitable for foods such as casual products, soy products, meat, and aquatic products. is widely used in large, medium and small-sized fried food manufacturers, school canteens, and large-scale restaurants.
Jinan Joysun Machinery Co., Ltd. is a modern food machinery and equipment manufacturing enterprise integrating R&D, manufacturing, sales, and after-sales services.
The main production of food frying equipment, cleaning equipment, blanching cooking equipment, pasteurization line, drying machine, vacuum packaging machines and other food processing equipment.
Hot Air Circulating Drying Oven is the essence of absorbing the same kind of equipment, retaining the advantages of large-scale equipment for enrichment, and referencing the user's feedback information throughout the country for design and development.
has the characteristics of low one-time investment, low energy consumption, multiple functions, small size, high profit, convenient use and maintenance. The full set of equipment consists of peeling, slicing (strips), fluttering, dehydration, oil-water mixed frying, degreasing, seasoning, packaging and auxiliary equipment.