Product Description
Programable Electric Heating Blast Drying Oven
Application:
The use of high temperature dry heat microbial oxidation, protein denaturation, dielectric concentration caused by poisoning and so on. Which mainly destroy the cell protoplasm through oxidation and kill the microorganism, so all the microorganisms can be killed within a certain heating time.
Technical Data:
Modell

Table electric thermostatic air drying oven STA series.

STA-1801
STA-1802
STA-1803
STA-1804

Supply voltage

220V 50Hz

Temperature range

RT+10℃~300℃

Temperature resolution

0.1℃

Temperature staility

±1℃

Input power

870W

1120W

2070W

2470W

Temperature range

5℃~40℃

Inner dimension(mm)

340*325*300

420*395*350

400*450*450

550*450*550

Overall dimension(mm)

620*490*490

720*590*520

740*590*630

840*570*730

Carrier bracket(standard)

2pcs

Timer range

1~9999 minutes
Features of Programable Electric Heating Blast Drying Oven :
1.The Programable Electric Heating Blast Drying Oven environment greatly reduces the boiling point of the liquid that needs to be removed, so the Programable Electric Heating Blast Drying Oven drying can be easily applied to the heat-sensitive substances.
2.For samples that are not easy to dry, such as powder or other granular samples, using Programable Electric Heating Blast Drying Oven drying method can shorten the drying time effectively.
3.All kinds of complicated mechanical parts or other porous samples are cleaned and used Programable Electric Heating Blast Drying Oven drying method.
4.It is safer to use - in a Programable Electric Heating Blast Drying Oven or inert condition, completely eliminate the possibility of thermal explosion of oxides.
5.Compared with the ordinary drying of air circulation, the powder sample will not be moved or moved by the moving air.
6.Control features: with power failure, the loss of the state data of the dead machine and protection of the parameter memory, call recovery function.


Our services:
1. Customers encounter problems when using our products , pls contact us by telephone or email, we will be ready to provide consulting, maintenance and other services immediately
2. One year warranty service after the product was sold
3.In the warranty period, users operate according to instruction but meet problems, our company will maintain free of charge.
Company information:
Welcome to our company!
The full name of our company is Henan Sinobrother Technology Co., Ltd Our company has been developing for ten years.
We mainly specialized in different kinds of Lab Instruments, including Evaporators, Reactors, Freeze Dryer, Microscope etc., and Biochemical Incubator, and Freeze Dryer for commercial use and lab use.
We have 40 salesmen working on the front line to provide high quality products & full services for the clients!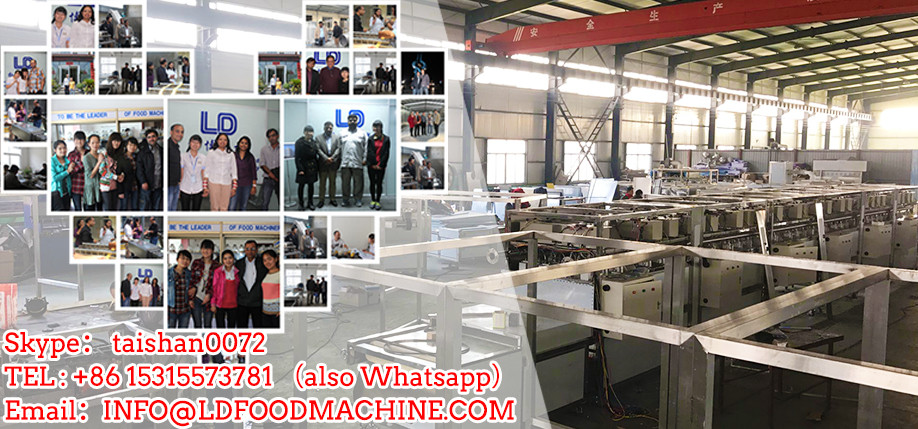 FAQ:
1. Are you a manufacturer or a trading company?
Our company is an integrated set of manufacturer and trading company. Almost all the products are made by ourselves which means customized product is available. We also provide products like clean bench, glass instruments, test chamber made by our partner company. If you can not find the product you need on our website, you can consult us
2.What's the minimum order quantity?
One set at present.
3.What kind of payment term do you accept?
Normally we accept TT, Paypal, Western Union, Programable Electric Heating Blast Drying Oven Escrow, and L/C.The exactly term with be discussed during the deal.
4.How will you delivery these goods?
It will be decided according to your quantity. Normally we will choose International Express, Air and sea.
5.Can you provide overseas services if there are problems with machines ?
Yes, we can provid overseas services.
Contact Us:
Programable Electric Heating Blast Drying Oven is suitable for foods such as casual products, soy products, meat, and aquatic products. is widely used in large, medium and small-sized fried food manufacturers, school canteens, and large-scale restaurants.
Jinan Joysun Machinery Co., Ltd. is a modern food machinery and equipment manufacturing enterprise integrating R&D, manufacturing, sales, and after-sales services.
The main production of food frying equipment, cleaning equipment, blanching cooking equipment, pasteurization line, drying machine, vacuum packaging machines and other food processing equipment.
Programable Electric Heating Blast Drying Oven is the essence of absorbing the same kind of equipment, retaining the advantages of large-scale equipment for enrichment, and referencing the user's feedback information throughout the country for design and development.
has the characteristics of low one-time investment, low energy consumption, multiple functions, small size, high profit, convenient use and maintenance. The full set of equipment consists of peeling, slicing (strips), fluttering, dehydration, oil-water mixed frying, degreasing, seasoning, packaging and auxiliary equipment.