Product Description
Industrial drying oven (stainless steel)
Application
Heating, solidification, drying and dehydration of drugs, chemicals, food, agricultural and sideline products, marine products
e.g. raw medicines, crude drugs, traditional Chinese medicines prepared in ready-to-use forms, extracturms, powders, granular drugs, packing bottles, pigments, dyestuffs, vegetables, melons and fruits, Industrial drying oven (stainless steel)s, plastic resins, electronic components and coatings.
Technical Parameters
Drying capacity each time(kg)

Power(KW)

With the baking plate

(set)

Overall dimension (L×W×H)mm

With the baking cart(set)

25

0.45

16

1550×1000×2044

0

50

0.45

24

1400×1200×2000

1

100

0.45

48

2300×1200×2000

2

200

0.9

96

2300×2200×2000

4

300

1.35

144

3300×2200×2000

6

400

1.8

192

4460×2200×2290

8
Pictures showing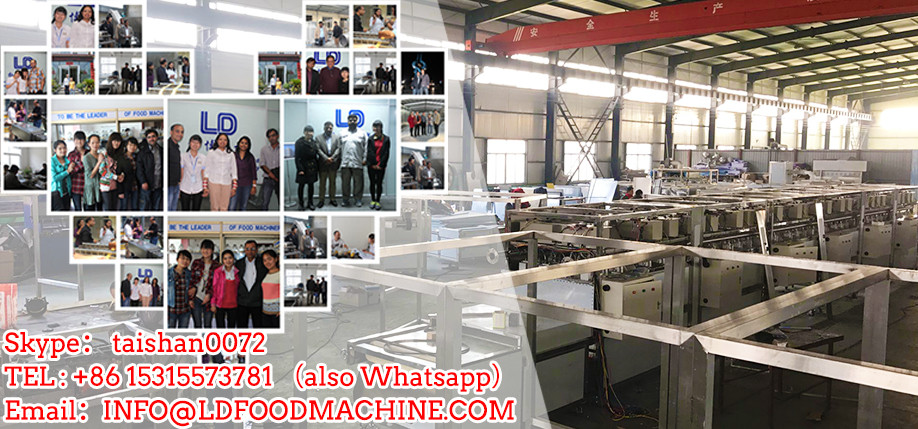 Industrial drying oven (stainless steel) is suitable for foods such as casual products, soy products, meat, and aquatic products. is widely used in large, medium and small-sized fried food manufacturers, school canteens, and large-scale restaurants.
Jinan Joysun Machinery Co., Ltd. is a modern food machinery and equipment manufacturing enterprise integrating R&D, manufacturing, sales, and after-sales services.
The main production of food frying equipment, cleaning equipment, blanching cooking equipment, pasteurization line, drying machine, vacuum packaging machines and other food processing equipment.
Industrial drying oven (stainless steel) is the essence of absorbing the same kind of equipment, retaining the advantages of large-scale equipment for enrichment, and referencing the user's feedback information throughout the country for design and development.
has the characteristics of low one-time investment, low energy consumption, multiple functions, small size, high profit, convenient use and maintenance. The full set of equipment consists of peeling, slicing (strips), fluttering, dehydration, oil-water mixed frying, degreasing, seasoning, packaging and auxiliary equipment.