Product Description
Product Description
HOT AIR OVEN

Introduction
Most crucial and versatile instrument being used in any laboratory testing procedures. Almost all ISO, ASTM, BS, DIN & IS Standards state to conduct drying operation for general laboratory testing
Salient features
Inner chamber made of Stainless Steel – 304 Material
Exterior body is fabricated from Mild steel material
Powder coated paint for aesthetic appearance
Temperature control through Microprocessor based Auto-Tune PID Digital temperature controller cum indicator
Temperature range : 50 ºC – 300 ºC
Temperature display : Digital LED Display
Operates on : 230 Volts, 50 Hz, Single phase, AC Supply
Unique arrangement to place the tiles vertically, with apparently no contact between them
Soak timer to maintain the exact experimental timings
Supplied complete with detailed instruction manual, Calibration certificate and test report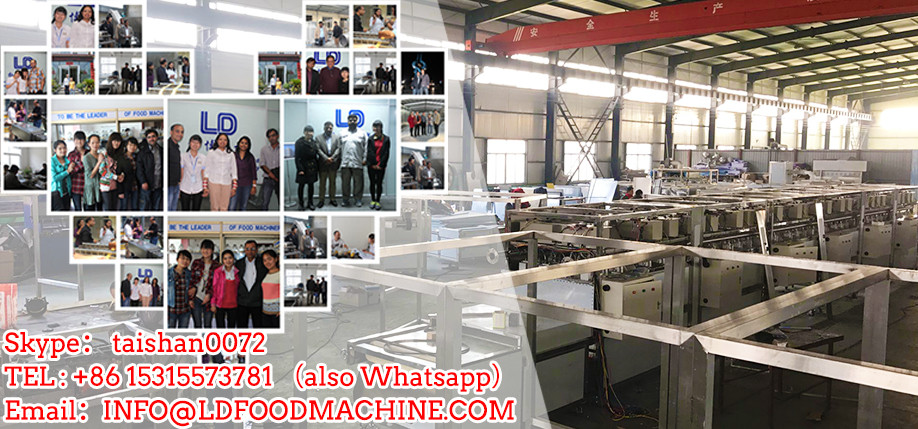 View Our Product In Multi-Language
Turkey
Italian
Japanese
Korean
Portuguese
Russian
Spanish
Thai
Vietnamese
Arbic
French
German
Order Process
Order Process
Company Information
About Us

Its late founder Mr. Vimal C. Parikh sowed the seed of presently known EIE Instruments way back in 1977. The seed has now grown to a large tree, which gives shelter and meaning of life to Hundreds of people associated with it. The present directors, staff members and all concerned will remain permanently indebted to him for this courage, support and guiding principles.

We started modestly as a marketing organization and later entered the ever-challenging field of manufacturing. The rich, hard-earned experience as a marketing organization and close interaction with the end users, paved the way for a customer driven, customer Digital lab hot air circulation drying ovened and customer oriented company.

EIE Instruments is a part of Tech-Mech group. The Group has interest in manufacturing, marketing and Calibration of Scientific Instruments and Testing Equipments for various applications. Professional marketing set up, strong commitment to after sales support, over 30 years experience in understanding and meeting our customer's requirements and sustained emphasis on customer satisfaction, has build a loyal base of customers in different segments of industry, Research and Education field through out the country.

At EIE, we always think and view any point, from the customers` point of view. Be it, Quality of goods, delivery schedules or after sales service support, we always think of customers delight and satisfaction. To ensure this, we have implemented ISO standards at all levels of organization and are strictly governed by it. We are accredited with ISO 9001 certification for our manufacturing, marketing and Calibration activities. However, this is just beginning. We have lot more to offer.

Quality Policy

Quality is preeminent to us and we, at EIE Instruments, follow TQM (total quality management) to ensure that our products exhibit complete durability and dependability. Customization and prompt delivery is our eminence (strength). Our innovative spirit enables us to stay a step ahead of our competitors by providing the widest range of products.

We persistently follow nationally and internationally recognized quality standards and technical specifications. At our quality department, we have all the requisite tools, equipments, and technologies to help us ascertain the quality of our products. We take utmost care and ensure that our production process right from checking of raw materials to final shipment of our consignments confirm to industrial standards and norms.

We are constantly working on new concepts to indulge into the ever changing trends and needs of industries spread worldwide. The excellent performance and accuracy of our range is assured through an optimized quality mechanism that controls, checks and improves products. Moreover, our expertise in this domain has made us the prominent and the only choice of our clients. The technical services related laboratory is equipped with the most advanced testing facilities and manned by a team of experts to ensure that the customers do not face any trouble at the time of delivery of products.
Mission

» To provide user friendly, simplified, technologically advanced, reliable & robust instrumentation/automation to global customers backed by efficient services
» Applying creative innovations and modern techniques to uplift the standard of quality as to satisfy customers' need of achieving high precision & accuracy in measurement and testing
» Further, to create an enviorment to nurture and promote innovations and core values amongst the employees so as to leave no stone unturned in fulfilling the expectations of customers.
» To deliever reliability & credibility
Vision

» EIE Instruments envisages itself as an emerging organisation standing ahead of the competition through its marketing and manufacturing of the advanced laboratory equipments.
» EIE Instruments evolves itself as a workplace of efficient individuals dedicated to serve the nation & Indian industry with constant improvement driven by innovation, integrity & inspiration.
Our Infrastructure
Certifications
Certifications

Clientele
Domestic Client
International

Client

Testimonial
Why Us
Why Us

Contact Us
Contact Us

| Copyright © 2016. EIE INSTRUMENTS PRIVATE LIMITED All Rights Reserved | Product Ranking Service by Opal Infotech |
| --- | --- |
Digital lab hot air circulation drying oven is our company's self-developed Digital lab hot air circulation drying oven according to European and American equipment, Digital lab hot air circulation drying oven has a high degree of automation, stability, simple operation, high yield, short process time and other characteristics, and effectively improve the various defects in the original tradition. Widely used in all kinds of baby rice noodles, sesame paste, walnut paste products, is a new and efficient . produced foods with unique shape, many flavors and colors, and scientific scientific nutrition, has a reasonable structural design, screw is a special material, has a fast self-cleaning function, high machine stability, easy to learn, accurate parameters Control can ensure that the products produced have the same shape, taste and color.
Jinan Joysun Machinery Co., Ltd. was established in 1993. Jinan Joysun Machinery Co., Ltd. is located in Shandong Province with a registered capital of 2 million RMB and covers an area of 9,800 square meters. Jinan Joysun Machinery Co., Ltd. is a professional food machinery manufacturing company integrating research and development, professional production, direct sales and after-sales services. We took the lead in awarding and passing the quality standards of commercial products in Shandong Province, and successfully passed ISO9001:2008 international quality management system certification, and exported to the European Union's CE safety certification, BV certification, third-party certification. Now we have successfully obtained the trademark.