Product Description
China best manufactory drying machine fish drying machine drying oven chemistry
1.Introduction of drying oven chemistry
1.The demountable box oven is the universal drying equipment,
equipped with noise elimination,low noise and thermal stable axial flow fan and automatic temperature control system.
2.Totally enclosed circulatory system improves the thermal efficiency from 3-7% of the traditional drying oven to 35-40% of the present ones.
And the highest heat efficiency can be up to 70%.
3.The series of drying oven is the more advanced equipment up to international standard.
4.Low working noise ,stable working condition,automatic temperature control system,easy to install and maintain.
5.The drying oven can be made of carbon steel, stainless steel according to the required.
6.The final water content can be
2.Specification of drying oven chemistry
Technical parameter

Model

Capacity (kg/batch)

Electric heat Power(kw)

Energy consumption

Trays quantity

Trolleys quantity

Circulating fan quantity

Circulating fan power

Temperature range(℃)

Dimension(mm)

Weight (kg)

LYHJ-60

60

12

6kw/h

24

1

1

0.45kw

40-150

1700*1400*2230

500

LYHJ-120

120

15

7.5kw/h

48

2

1

0.45kw

40-150

2695*1500*2200

800

LYHJ-240

240

30

15kw/h

96

4

2

0.9kw

40-150

2650*2290*2230

1200

LYHJ-360

360

45

22.5kw/h

144

6

3

1.35kw

40-150

2300×3220×2000

2000

LYHJ-480

480

60

30kw/h

192

8

4

1.8kw

40-150

5260×2280×2250

3800
PS:please choose your favorite model according to your requirements !!!!
3.The Pictures of corresponding model drying oven chemistry
LYH60 :
LYH120 :
LYH240 :
LYH360 :
LYH480 :
4.The Advantages of the drying oven chemistry
1. Low energy consumption and high hot efficiency thanks to the hot air circling inside the oven.
2. Reliable and safe operation due to forced ventilation effect, in which there is an adjustable wind board.
3. No noise and the temperature can be adjusted
4. Wide application: suitable for fruits, vegetables,etc.
5. Made of high quality material : stainless steel.
6. Baking timer per batch: 2-6 hours per batch according to different materials.
5.Application of drying oven chemistry
Can dry all kinds of materials,such as vegetables,fruits,apple,pineapple,banana,mango,berries,coconut,pawpaw,apricot,persimmon,spice,sea cucumber,
seaweed,fish, beef jerky,herbs, onions,cassava,garlic,chili,pepper,cabbage, gingers,carrot,all kinds of leaves,herbs,tea leaves etc.

6.The inner pictures of drying oven chemistry

7.FAQ about drying oven chemistry .
8.Customers from different contries and certification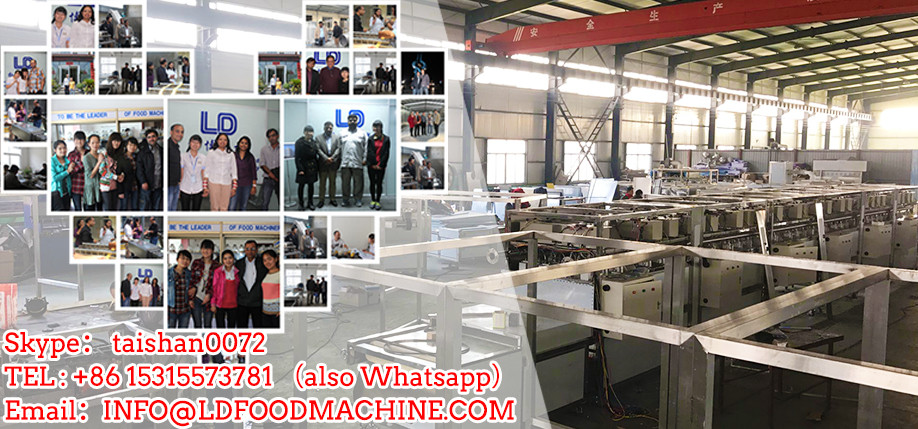 9.Contact us
China best manufactory rice drying machine fish drying machine drying oven chemistry is a food processing equipment developed, developed and produced on the basis of Jinan Joysun Machinery Co., Ltd. absorbing advanced foreign technologies. The technical performance and quality indicators of have reached the advanced level of similar international equipment. China best manufactory rice drying machine fish drying machine drying oven chemistry From ingredients, extrusion, filling, forming, baking, spraying to finished products can be completed at one time, can produce all kinds of puffed foods, fragrant rice cakes, sandwich rolls (cakes) and crackers, cereal porridge, nutritional powder, etc. food. can produce all kinds of puffed foods, fragrant rice cakes and other sandwich rolls (cakes) and crisp biscuits, cereal porridge, nutritional powder and other foods. Using potato starch, corn starch, and flour as the main raw materials, the unique extrusion molding process is used to produce popular puffed foods with different shapes on the market. 222222 has a reasonable design, a high degree of automation, a clear control of extrusion parameters, the host is equipped with high and low pressure screws, increases the scope of use of raw materials, reduces costs, and improves product quality. The main products are spirals. Shells, round tubes, square tubes, circles, cartoon shapes, sports shapes, etc., produce products that are lifelike, crisp and crisp after being fried.
Jinan Joysun Machinery Co., Ltd. is a modern food machinery and equipment manufacturing enterprise integration R&D, manufacturing, sales, and after-sales services.