Product Description
infrared drying oven with conveyor belt
Product general description
Infrared drying oven with conveyor belt
The drying machine is widely used in screen printing, spray dyeing, electronic and printed circuit industry drying, dehumidification process, can also be used in food, textile, casting pieces such as industrial drying and baking.

1, temperature and heat drying chamber at room temperature: ~200 degrees set. With the hot air and the cold air, easy operation and high efficiency.
2, hot air circulation system, temperature, air flow evenly, printing not only can dry quickly, and shrinkage of small, to ensure that the printed matter overprinter precision.
3, stepless speed control, digital display, smooth transmission.
4, far infrared lamp tube heating, high precision by the imported temperature control table.
5, feeding end are respectively provided with an emergency stop switch, convenient for the operator to deal with emergency situations, increased security.
6, the machine can according to different printing ink, different, single lamp, lamp unit operation, while ensuring the printing quality, while also saving energy.
7, the conveyor belt stepless speed suitable for on-line operation in manual, semi-automatic and fully automatic screen printing machine.
Drying machine characteristic
1. Hot air circulation system consists of air duct and air fan which can be continuous running under high temperature fan, temperature is evenly in the working room.
2. The housing of drying tunnel oven body is baking finished, which is made of high quality stainless steel or steel wire board material produced by argon arc welding, appearance is pretty and modern.
3. Independent control temperature alarm system, send signal to cut off running as soon as detecting exceed limit temperature automatically, which to guarantee the safe operation of the experiment
4. With large toughened glass observation window for check woking situation in the room
5. High efficiency aluminium silicate fabric insulation layer, with the good keep warming capacity
6. The intelligent temperature controller, large screen digital display
7. With the timing and protection control function
8. The temperature recovery time is short
9. The inner material of drying tunnel oven can be stainless steel or carbon steel according to your requirement
Product images diaplay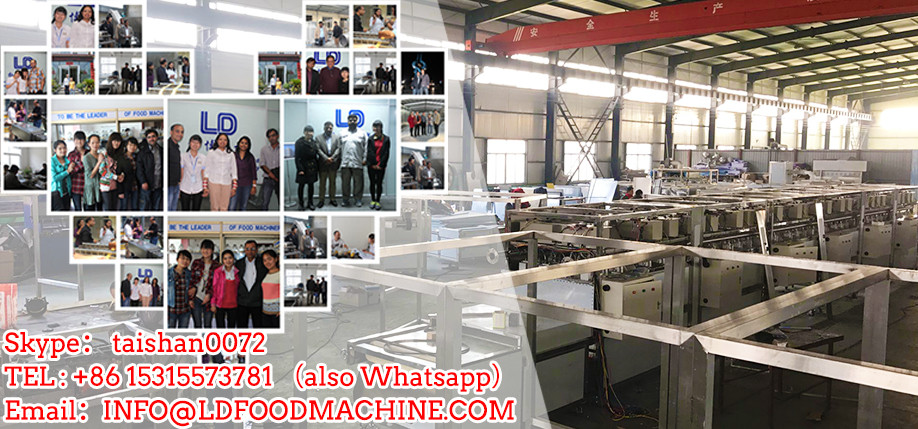 Other types of drying oven for your choice
Technical parameter
power
temperature range
water content range
drying time
application environment
PS: Please feel free to contact us online whenever you have difficulties.
Company information
infrared drying oven with conveyor belt is a food processing equipment developed, developed and produced on the basis of Jinan Joysun Machinery Co., Ltd. absorbing advanced foreign technologies. The technical performance and quality indicators of have reached the advanced level of similar international equipment. infrared drying oven with conveyor belt From ingredients, extrusion, filling, forming, baking, spraying to finished products can be completed at one time, can produce all kinds of puffed foods, fragrant rice cakes, sandwich rolls (cakes) and crackers, cereal porridge, nutritional powder, etc. food. can produce all kinds of puffed foods, fragrant rice cakes and other sandwich rolls (cakes) and crisp biscuits, cereal porridge, nutritional powder and other foods. Using potato starch, corn starch, and flour as the main raw materials, the unique extrusion molding process is used to produce popular puffed foods with different shapes on the market. 222222 has a reasonable design, a high degree of automation, a clear control of extrusion parameters, the host is equipped with high and low pressure screws, increases the scope of use of raw materials, reduces costs, and improves product quality. The main products are spirals. Shells, round tubes, square tubes, circles, cartoon shapes, sports shapes, etc., produce products that are lifelike, crisp and crisp after being fried.
Jinan Joysun Machinery Co., Ltd. is a modern food machinery and equipment manufacturing enterprise integration R&D, manufacturing, sales, and after-sales services.