Product Description
Product Category
PRODUCT CATEGORIES
→ VIEW ALL
Spray dryer
Fluid Bed Dryer
Flash dryer
Rotary Kiln Dryer
CT-C Series Circulating Tray Drying Oven With CE Certificate
Description:
CT-C Series Hot Air Circulating Drying Oven adopts noise elimination and thermal stable axial flow fan and automatic temperature control system. The entire circulation system is enclosed to make that the heat efficiency of the drying oven increases from 3~7% of the traditional drying oven to 35~45% of the present one. The highest heat efficiency can be up to 50%.The successful design of CT -C hot air circulation oven makes that the hot air circulation drying oven in our country reach the advanced level in the world. It saves energy and increases the economic benefit.In1990, the medical management bureau of the State issued the industry standard and the uniform type is RXH.
1.The heat source can be steam, electricity, far infrared, or steam+electricity. Customer can select one of the heating ways in accordance with practical conditions;
2.The temperature of operation:50 ~ 140 ºC for steam, Maximum temperature will be 150ºC;
3.50 ~ 350ºC for electricity or far infrared;
4.There are automatic and computer control systems for customer selection;
5.The normal pressure of steam will be 0.02-0.8MPa (0.2-8kg/cm 2);
6.The equipped power of electric heater will be 15kw Calculated with Model I and the operational power to be used will be 5-8kw/hr;
7.For special requirement, please indicate it in order;
8.The price of non-standard oven shall be discussed additionally;
9.If the operation temperature is more than 140 ºC or less than 60ºC, please indicate it in order;
10.The size of drying trolley and tray is standardized. They can be exchanged each other;
11 The size of drying tray:460 ×640×45(mm).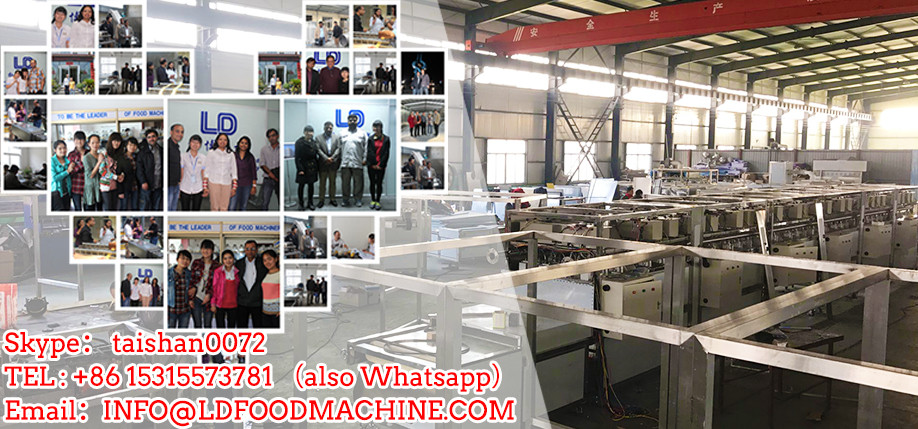 Product Characteristics:
Most hot air is circulated in the oven. The Heat efficiency is high and the energy is saved. By using the forced ventilation function, there are adjustable air distribution plates inside the oven. The materials can be dried uniformly. The heating source might be steam, hot water, electricity and far infrared. With a widely selection. The whole machine is low in the noise. The operation is in balance. The temperature is controlled automatically. The installation and maintenance are easy. The application is wide. The machine can be used for drying various materials and is general drying equipment.
Flow Chart:
Applications:
This drying oven is suitable for the material and product hot solidication and dry de-watering in the pharmaceutical, chemical, food, farming, side-product, aquatic product, light industries, heavy industries and others industries. Such as: Raw material medicine, crude drug, prepared herbal medicine of Chinese traditional medicine, plaster, powder, particle, drinking agent, pill, packing bottle, pigment, dyestuff, de-watering vegetable, dried fruit piece, CT-C Series Circulating Tray Drying Oven With CE Certificate, plastics, resin, electric component, baking varnish and etc.
Technical parameter:
Type for the industry standard
Type and specification
Drying capacity for each time (Kg)
power (KW)
Steam to be consumed (Kg/h)
Heat radiation area(m 2 )
Air capacity(m 3 /h)
Temperature between the top and the bottom ( °C)
Baking plate (PC)
Overall dimension (LxWxH) mm
Baking cart to be used
RXH-14-B
CT-I
100
1.1
20
20
3400
±2
48
2430×1200×2375
2
RXH-27-B
CT-II
200
1.1
40
40
5200
±2
96
2430×2200×2433
4
RXH-41-B
CT-III
300
2.2
60
80
9800
±2
144
3430×2200×2620
6
RXH-54-B
CT-IV
400
2.2
80
100
9800
±2
192
4380×2200×2620
8
RXH-5-C
CT-C-0
25
0.45
5
5
3400
±2
16
1550×1000×2044
0
RXH-14-C
CT-C-IA
50
0.45
10
10
3450
±2
24
1400×1200×2000
1
RXH-14-C
CT-C-I
100
0.45
18
20
3450
±2
48
2300×1200×2000
2
RXH-27-C
CT-C-II
200
0.9
36
40
6900
±2
96
2300×2200×2000
4
RXH-41-C
CT-C-III
300
1.35
54
80
10350
±2
144
2300×2200×2000
6
RXH-54-C
CT-C-IV
400
1.8
72
100
13800
±2
192
4460×2200×2290
8
RXH-18-C
CT-C-IB
120
0.9
20
25
6900
±1
48
1460×2160×2250
2
RXH-41-C
CT-C-IS
Special baking bottle
2.2
60
100
6900
±2
1140×6160×3240
6
RXH-25-A
High efficiency and high temperature far infrared bacterium reducing baking oven
1200×1000×1600
4
Company Information:
FAQ:

Our Service:
1. Guarantee Time:
All of our machines guaranteed for trouble free performance for a period of 12 months from commissioning in buyer place.
2. Installation, commissioning and Training:
Installation guidance, Commissioning guidance and Training for buyer's technicians and other after sell service all for free. The buyer shall bear all expenses incurred in the trip of engineer for Installation guidance, Commissioning guidance and Training, including air tickets (come & back), meal, hotel accommodation and local transportation.
Contact:
If you want to know more information about our drying equipments, welcome to our factory in any time.
CT-C Series Circulating Tray Drying Oven With CE Certificate is a food processing equipment developed, developed and produced on the basis of Jinan Joysun Machinery Co., Ltd. absorbing advanced foreign technologies. The technical performance and quality indicators of have reached the advanced level of similar international equipment. CT-C Series Circulating Tray Drying Oven With CE Certificate From ingredients, extrusion, filling, forming, baking, spraying to finished products can be completed at one time, can produce all kinds of puffed foods, fragrant rice cakes, sandwich rolls (cakes) and crackers, cereal porridge, nutritional powder, etc. food. can produce all kinds of puffed foods, fragrant rice cakes and other sandwich rolls (cakes) and crisp biscuits, cereal porridge, nutritional powder and other foods. Using potato starch, corn starch, and flour as the main raw materials, the unique extrusion molding process is used to produce popular puffed foods with different shapes on the market. 222222 has a reasonable design, a high degree of automation, a clear control of extrusion parameters, the host is equipped with high and low pressure screws, increases the scope of use of raw materials, reduces costs, and improves product quality. The main products are spirals. Shells, round tubes, square tubes, circles, cartoon shapes, sports shapes, etc., produce products that are lifelike, crisp and crisp after being fried.
Jinan Joysun Machinery Co., Ltd. is a modern food machinery and equipment manufacturing enterprise integration R&D, manufacturing, sales, and after-sales services.