Product Description
Product Description
Hot air circulation drying oven for meat / fruit and vegetable
adopts noise elimination and thermal stable axial flow fan and automatic temperature control system. The entire circulation system is enclosed to make that the heat efficiency of the drying oven increases from 3~7% of the traditional drying oven to 35~45% of the present one. The highest heat efficiency can be up to 50%. The successful design of CT -C hot air circulation oven makes that the hot air circulation drying oven in our country reach the advanced level in the world. It saves energy and increases the economic benefit.

Main Features
1. The heat source can be steam, electricity, far infrared, or steam+electricity. Customer can select one of the heating ways in accordance with practical conditions;
2.The temperature of operation: 50 ~ 140 °C for steam, Maximum temperature will be 150 °C;
3.50 ~ 350 °C for electricity or far infrared;
4. There are automatic and computer control systems for customer selection;
5. The normal pressure of steam will be 0.02-0.8MPa (0.2-8kg/cm 2);
6. The equipped power of electric heater will be 15kw Calculated with Model I and the operational power to be used will be 5-8kw/hr;
7. for special requirement, please indicate it in order;
8. The price of non-standard oven shall be discussed additionally;
9. If the operation temperature is more than 140 °C or less than 60 °C, please indicate it in order;
10. The size of drying trolley and tray is standardized. They can be exchanged each other;
11 The size of drying tray: 460 ×640×45(mm).

Characteristics
Most hot air is circulated in the oven. The Heat efficiency is high and the energy is saved. By using the forced ventilation function, there are adjustable air distribution plates inside the oven. The materials can be dried uniformly. The heating source might be steam, hot water, electricity and far infrared. With a widely selection. The whole machine is low in the noise. The operation is in balance. The temperature is controlled automatically. The installation and maintenance are easy. The application is wide. The machine can be used for drying various materials and is general drying equipment.

Material to be dried
Hot air circulation drying oven for meat / fruit and vegetable is suitable for the material and product hot solidication and dry de-watering in the pharmaceutical, chemical, food, farming, side-product, aquatic product, light industries, heavy industries and others industries. Such as: raw material medicine, crude drug, prepared herbal medicine of Chinese traditional medicine, plaster , powder, particle, drinking agent, pill, packing bottle, pigment, dyestuff, de-watering vegetable, dried fruit piece, Hot air circulation drying oven for meat / fruit and vegetable, plastics, resin, electric component, baking varnish and etc.

Technical Parameter
Company Picture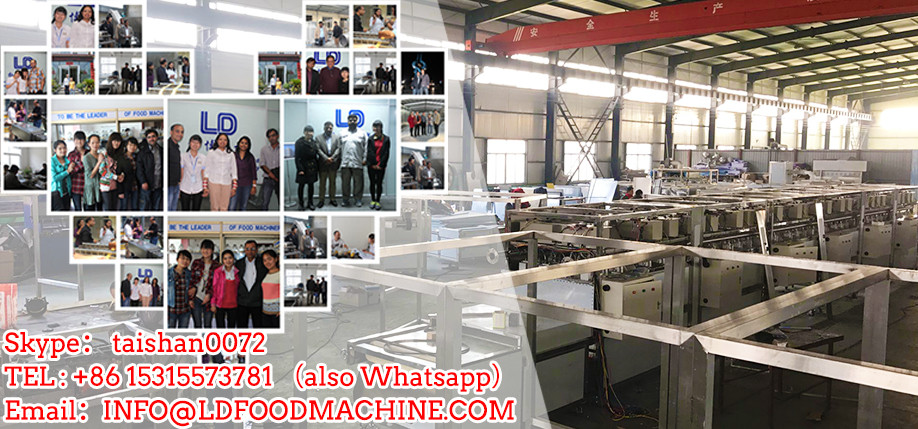 Hot air circulation drying oven for meat / fruit and vegetable is the use of rice flour, flour and other kinds of grain flour as raw materials to add some vitamins, trace elements and other high-nutrition ingredients mixed uniformly after extrusion curing and then for nutrition to strengthen the rice, after drying, shape, appearance taste edible method and natural The rice is consistent and supplements the lack of nutrients in natural rice. can also customize special rice with different functions according to different groups of people. Jinan Joysun Machinery Co., Ltd. has single screw rice extruder and twin screw extruder.
can be freely matched according to the requirements! Hot air circulation drying oven for meat / fruit and vegetable technology is a breakthrough in the recycling of grain using the principle of extrusion. The most important feature of technology is the addition of various nutrients essential to the human body to food, producing a variety of health foods, curative foods and functional foods. The products are easy to eat and easy to use. Digestion and absorption, welcomed by consumers. Artificial rice alias nutrition rice, gold rice.
Jinan Joysun Machinery Co., Ltd. was established in 1993. It is located in Shandong Province with a registered capital of 2 million RMB and covers an area of 9,800 square meters. It is a professional food machinery manufacturing company integrating research and development, professional production, direct sales and after-sales services. We took the lead in awarding and passing the quality standards of commercial products in Shandong Province, and successfully passed ISO9001:2008 international quality management system certification, and exported to the European Union's CE safety certification, BV certification, third-party certification. Now we have successfully obtained the trademark.