Product Description
professional industrial fruit drying machine/food dehydrator machine/fruit drying oven professional industrial fruit drying machine/food dehydrator machine/fruit drying oven
Drying system incorporating a dehumidification cycle have been developed that both conserve energy and handle the material gently.
The dehydration machine operates using a heat pump where both sensible and latent heats are recovered from the exhaust air. The heat is then recycled back through the dryer by heating the air entering the chamber.
The heat pump drying system is a combination of two sub-systems: a heat pump and a drying chamber.
Two types for you choose from:
Why choose the heat pump drying machine? seafood fish drying machine
1 Conventionally, materials are dried either in the field (sun drying) or using
high temperature dryers (electric, gas fired, etc.). Successful outdoor drying
depends upon good weather and indeterminate weather can render a product
worthless.
2 High temperature drying can damage the nutrient content and impart an
unpleasant smell to the dried product.Specialty crops such as ginseng, herbs, echinacea, etc., need to be dried at low temperatures (30 - 45Celsius degree) for product quality
optimization.
3 This is an important consideration as they have a relatively high
commercial value. Heating ambient air to use for drying, although a simple
cost-effective procedure, is of limited application, particularly at higher
ambient air relative humidities because of the low allowable maximum temperature
conditions.
4 Under high ambient moist air conditions, it may not even be possible to dry the material by conventional means. High temperature drying deteriorates the material structure and can render it unsuitable for further use. Low temperature drying of specialty crops reduces the risk of loss in nutrient content and damage to physical properties.
New technology advantage:
1. New design idea, a new genernation energy saving dryers with two times waste heat recovery;
2. Adopt heat regenerators to dehumidify;
3. Adopt touch screen controllers and dry/wet bulb to control temperature and humidity, operation drying machine easily and more accurate;
4. adopt duct-type drying method, it with shorter drying time and well-distributed hot air, drying time shorter 30% than old models;
Good quality component
Parameter of Dehydrator:
Recommend (optional) stainless steel accessories:


Successful projectes:
Global cooperation partner:
Certificate: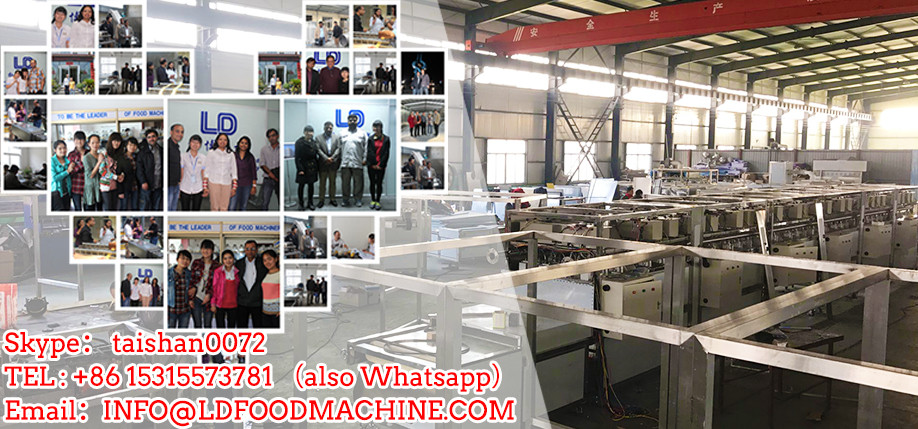 If you want to know more detail,please contact me:
Scan the two-dimension code to watch the drying machine video.
professional industrial fruit drying machine/food dehydrator machine/fruit drying oven is now a general-purpose model DL3000-100 single screw, is mainly used for the production of a variety of pasta, fried foods, rice noodles, pasta, pasta and other products, stable output, simple and convenient operation. 3000 is the length of the screw and 100 is the diameter of the screw.
professional industrial fruit drying machine/food dehydrator machine/fruit drying oven consists of feeding system, extrusion system, rotary cutting system, heating system, transmission system and control system. The use of advanced screw extrusion technology, the use of high temperature and high pressure material curing and expansion molding, one-time completion. The host adopts variable frequency speed regulation to ensure the stability of the production process. Product color, variety, appearance, natural and realistic, delicate texture, raw materials are widely used of .
Jinan Joysun Machinery Co., Ltd. is a high-tech enterprise integrating science, industry and trade. is dedicated to the development, development, production and sales of expanded snack food equipment, tissue protein equipment, pasta/pimento equipment, pet food equipment and experimental extruders.
Nowadays, Jinan Joysun Machinery Co., Ltd. have customers both in China and abroad.Foreign customers such as Russian,East Europe,Middle East,South America,North America,East Asia,Southeast Asia, Africa,etc.