Product Description
Garlic Peeling Machine/galic Processing Machine
Descriptions:
Garlic Peeler is specially designed for peeling the ginger and garlic. with the advantage of high efficiency, low breakage ,easy to operate and peeling automatically and naturally
it works with the air pressure and air flow which can avoid friction of blade which and so make sure the garlic's integrity, freshness without offensive smell
it has both drying and peeling system which make it easy to store the garlic for several days .
Both the material of barrel and the cover are made of stainless steel, confirming to the hygienic standards by the state.
Specifications:
Model

YR-100

YR-200

YR-300

Capacity

80-150kg/h

180-280kg/h

280-400kg/h

Voltage

220V/50HZ

Power

1700W

3200W

4700W

Pressure

0.8-0.9Mpa

Air compressor




Motor(KW)

7.5

15

18.5

Air consumer

1.05 m3/min

2 m3/min

3.5 m3/min

Size(mm)

600*600*1250

960*650*1750

850*950*1680

Weight(kg)

70

110

160
Product Description
Features:

1. using specially designed peeling principle, the garlic completely without friction between the blade and the hardness of the role, they are able to ensure that the garlic does not damage the surface smooth, no pollution.

2. this machine can finish the drying, peeling at one time, it is practical, low power, small size, high efficiency, maintenance and cleaning easy, low failure rate of features.

3. equipped with automatic temperature control and auto-conducting device, garlic and skin automatic separation without any damage
Packaging & Shipping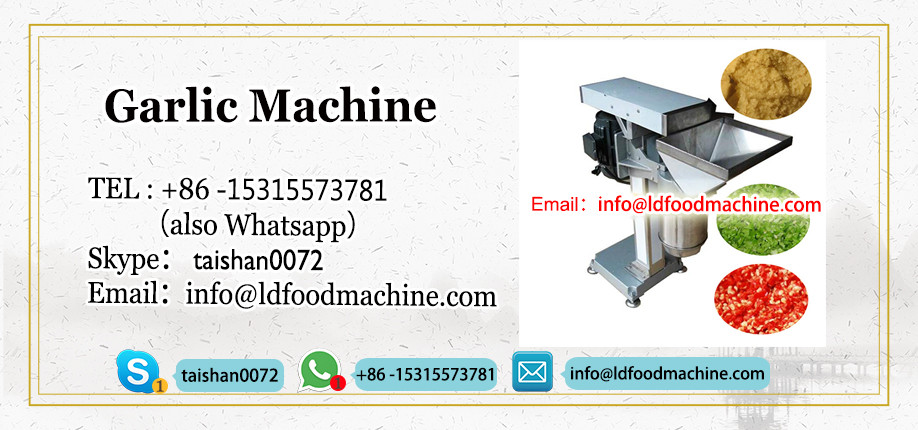 Related Products
Garlic separating machine/ Garlic separator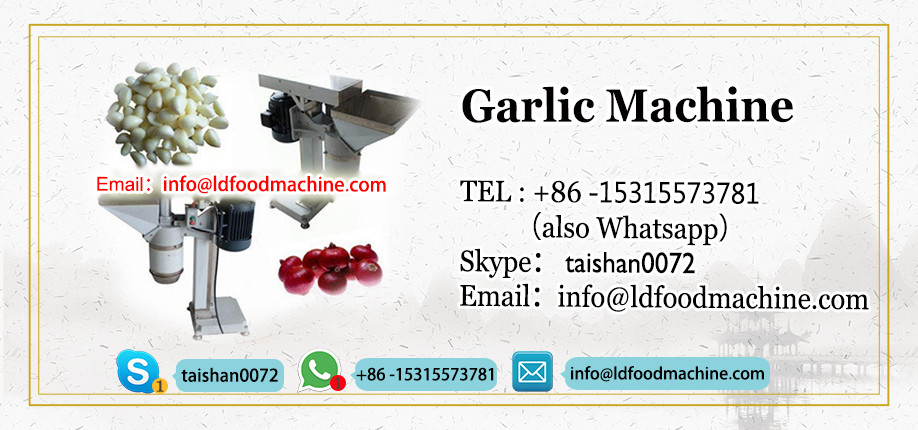 Garlic paste machine/Ginger garlic paste making machine
Contact
Garlic Peeling Machine/galic Processing Machine by drying heating box and peeling two parts of the working bucket. The heating drying box is equipped with the hot air circulation function, that is, Garlic Breaking Machine the Keeping the dry state of garlic in a humid climate. Heat drying, cutting material, and peeling, the material Time, the whole process programmable timer, automatic one design. Garlic Breaking Machine Greatly reduce labor costs.Adopts the special peeling principle, skins of garlic clove can be removed without the cutter blade and the friction.So Garlic Breaking Machine can keep the garlic clove complete, fresh and clean.
JHJHK
Garlic Peeling Machine/galic Processing Machine can finish the drying and peeling at one time.It is practical,electricity-saving,high efficiency and easy to operate and clean.Garlic Breaking Machine adopts pneumatic principle,it can remove automatically the shell of the garlic clove without soaking and at the same time there is no damage at all.The peeling rate can reached 95%.