Product Description
Product Description
Garlic separating machine / garlic separator machine / garlic breaking separating machine / garlic segment separator machine / garlic clove breaking machine/ garlic splitting machine
Dry Garlic split machine - with the motor-driven, process variable transmission by pulleys, drive spindle silica gel plates, silica gel plate garlic in its upper part silica taper plate spacing instant centrifugation flexible squeeze rub garlic to achieve the split, by adjusting the silica gel plates with silica taper plate spacing to obtain the best effect of the split, the split rate of 95%. External fan can process the garlic skin, rod separation and recovery.


1.stripping rate of up to 98%. Built-in fan, garlic skin, garlic pole, garlic automatic separation, easy to operate, one person may be used alone. There are practical, energy-saving, high production efficiency, easy maintenance and cleaning, low failure rate.
2.garlic separating Machine application:

garlic separating machine can be use in food processing facotry , food shop and so on place . supermakret
Main Features
1.This garlic clove separating machine use high elastic rubber as the roller shaft of the splitting machine.

2.This device has the advantages of convenient operation, high yield, no damage after breaking valve of garlic.

3.The machine is made of stainless steel which make sure the high quality.

4.This machine is the best advanced fruit and vegetable processing equipment domestically with latest technology.
| | | | | |
| --- | --- | --- | --- | --- |
| Model | Power | Productivity | Dimension | Weight |
| MN-400 | 1.1kw 380V | 400kg/h | 690*580*950mm | 80kg |
| MN-800 | 2.2kw 380V | 800kg/h | 840*940*1320mm | 260kg |
| MN-1500 | 1.47kw | 1000kg/hr | 920*1000*1290mm | 1100kg |
Detailed Images
Split Garlic Sorting Machine Description

Garlic planted in widespread use throughout the country, many small garlic dozens of acres of large-scale, large-scale acres there. Before planting should break it into garlic cloves garlic, cloves had the size sorting into several levels, the traditional process is breaking garlic artificial hand, slow efficiency is very low, breaking off an acre of ground garlic, takes about 2 -3 workers, to seed 5-7 acres of garlic, a person will have to busy half to twenty days laborious and breaking good garlic stored in a long time will distribute water, until the garlic will be planted there moldy.
Split supporting the use of machines have conveyor transfer screening sorter, sorters and screening flat haul aircraft. These devices can be freely combined according to the needs of customers, increase can be reduced. Also available without conveyor can be used in the split unit can also be used in front of the machine behind the split, the length of the conveyor is made available according to the needs of users; turn screening sorting machine has a separate power of the motor is suitable for processing capacity large users; flat screening machine sorting machine to split the power to drive power, performance and transfer screening sorting machine, like, for users to do their own processing, relatively flat sorters screening screening than turn sorter save cost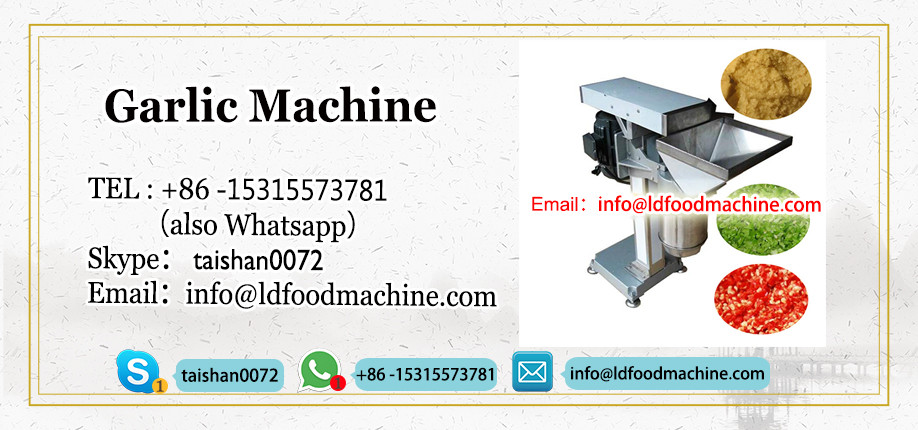 Screening 1,2,3,4, four outlets:

The first one exit: the earth core garlic, small root garlic, garlic root on;

The first two exports: mainly separated garlic in number;
3rd exit: the separation of major large clove of garlic;

Article 4 Export: minority inseparable at the end of the discharge port discharge, in a cool machine back after 0.5 hours 1 times.

Finished product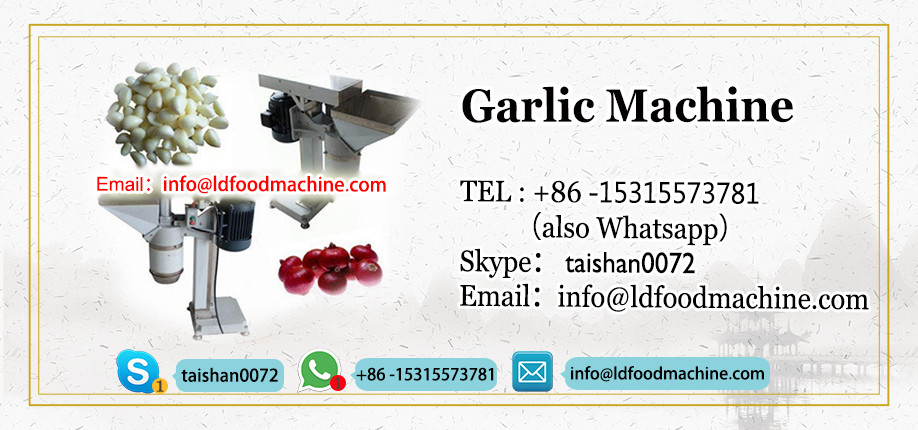 Packing & Delivery
The machine has been widely used nationally and exported to the USA, GB, Canada, Russia, Australia,
Indonesia,Japan,South Korea, Vietnam, Iraq, Syria, Egypt, Thailand, Nigeria, Mexico and so on.


Certifications
Bank slip
Related Products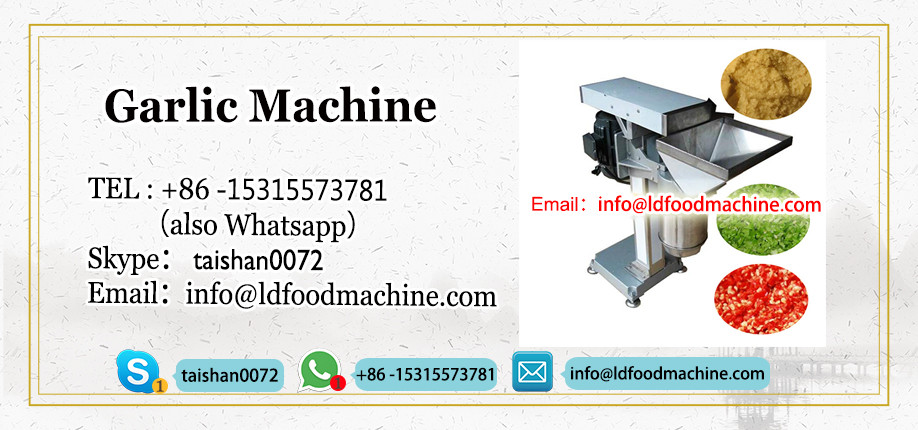 Hot Sale garlic griding machine for sale


91.8% Response Rate
Hot-selling Many Kinds Price Of Garlic Peeling Machine/onion Peeling Machine/garlic Peeler


91.8% Response Rate
Good performance fresh garlic root flat cutting machine/garlic root cutting machine with best service


91.8% Response Rate
High efficiency garlic clove separator machine / garlic breaking separator machine / garlic segment breaker by drying heating box and peeling two parts of the working bucket. The heating drying box is equipped with the hot air circulation function, that is, Garlic Breaking Machine the Keeping the dry state of garlic in a humid climate. Heat drying, cutting material, and peeling, the material Time, the whole process programmable timer, automatic one design. Garlic Breaking Machine Greatly reduce labor costs.Adopts the special peeling principle, skins of garlic clove can be removed without the cutter blade and the friction.So Garlic Breaking Machine can keep the garlic clove complete, fresh and clean.
JHJHK
High efficiency garlic clove separator machine / garlic breaking separator machine / garlic segment breaker can finish the drying and peeling at one time.It is practical,electricity-saving,high efficiency and easy to operate and clean.Garlic Breaking Machine adopts pneumatic principle,it can remove automatically the shell of the garlic clove without soaking and at the same time there is no damage at all.The peeling rate can reached 95%.