Product Description
Plastic Garlic Crusher GS
Technical parameters
Model

Power

(HP)

Crushing

dimension

(mm)

Crushing capacity (kg/h)

Rotary cutter

(Pieces)

Stationary cutter (Pieces)

Outer dimension

(cm)

N. Weight

(Kg)

GS-0305

5

250*210

150-300

3/15

2

95*63*110

290

GS-300

7.5

300*210

180-300

3/15

2

95*72*115

350

GS-7510

10

380*250

180-360

6/18

2

108*82*133

600

GS-7515

15

500*280

300-400

6/24

2

120*95*145

830

GS-1520

20

510*350

360-720

6/21

2

170*135*176

1100

GS-1530

30

630*350

600-1200

6/27

2

170*148*176

1300

GS-3050

50

710*480

800-1600

6/17

4

200*160*200

2800

GS-7575

75

800*550

900-1800

6/21

4

230*180*280

3800

GS-75100

100

800*800

1000-2000

21

4

350*250*400

4500
Features
1. The strong crusher is made of steel, it's durable and rigid to ensure the long- service life
2. It's with excellent quality and capability. Outstanding performance in cutter blades--Claw blade is fit for crushing solid material such as: PC, Fiberglass etc, and plain blade is fit for soft material, like rubber and film etc.
3. It was equipped with strong bearing and imported airproof seals and sound insulation board, which protect the machine from big noise and vibration
4. To acquire great quantity of crushed material with a minimum power and it's designed to occupy very small space and is convenient to move
5. It's designed with large entrance for material, which ensures a rapid crushing speed and makes it easy for cleaning

Blade types
GS Series Toughened Breaking Machine has become perfect after years of research and development of this co. It may solve almost all problems on plastic breaking.
The out-shell of GS Series Toughened Breaking Machine has applied strong welding steel structure, it has wide universality. In the meantime, detachable slanting rotary wedge inserted may satisfy hardest requirements.
GS Series Toughened Breaking Machine can break waste products occurred in mould injection, it may also break such material as pipe material, shaped material, piece material, film, etc. It has many advantages such as being economical, durable, easy to clean, long life span, etc. In addition, we can also supply series of auxiliary equipment, such as air-blower, absorption machine group, transport belt, etc.
OUR Company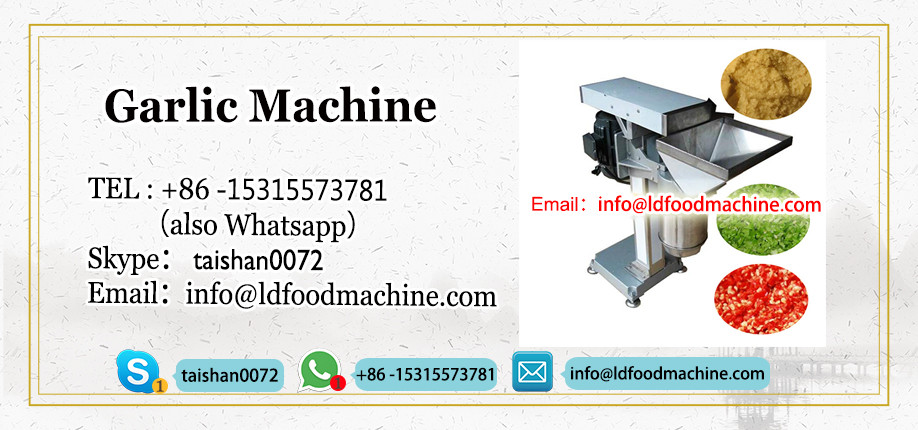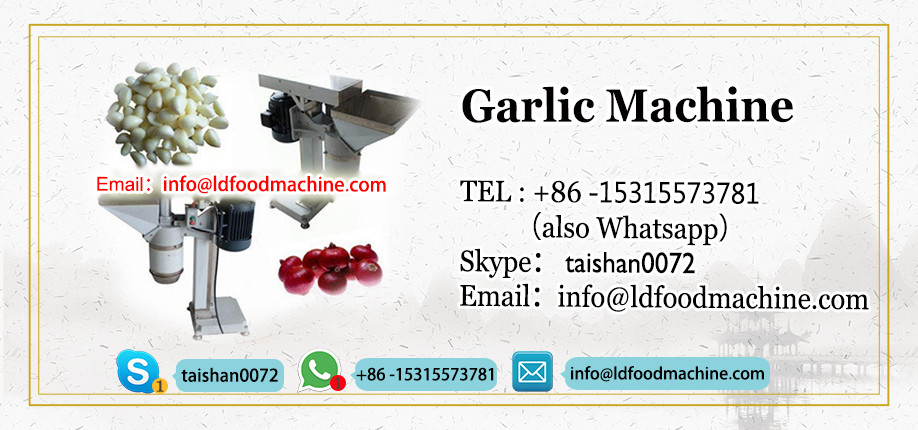 Modernized garden type factory, first-rate hardware equipment,professional science &technology team and perfect management system, ensure the outstanding product performance of "GS".
It is equipped with the modern fashion standard in the aspects of production,design,machining technique,outline design.It lays the greatstress on the development,absorbs and introduces the excellent managing concepts,studies and develops the top grade skill and technology,fosters the professionally qualified personnel.Executing one-stop service and special-people responsible system to the sale,design,installation,troubleshooting and maintenance,we have accumulated abundant practial experien and products adjustment data.
Following the principle of "Technology oriented,Management innovation,Quality first and Customer uppermost",the company is continuing to enhance the development capacity,Plastic Garlic Crusher GSing on the development of a series of products with Plastic Garlic Crusher GS level at home and surpassing the international level,making it the new highlight of economic growth of the company.At the same time,the company has launched a series of new measures in the aspect of management and quality control,and strengthened the cooperation with the domestic and international scientific research institutes and famous enterprise to build the "GS" brand.Under the leadship of the company,all the staffs have decided to carry on the spirit of "Union,Struugle,Practice,Devotion,Innovation and Development" Plastic Garlic Crusher GS the company to a first-class famous enterprise.
Glorious GS,Steer the flourishing future.We welcome all domestic and international customers to visit us and give us intructions.Just as what we did before,we shall continue to try our level best to provide our customers with professional and considerate service to gain the confidence and support from both the old and new customers.
Shanghai GS(GuangSu) Machinery Manufacture Co.,Ltd
AddNo.888,Kungang Rd, Songjiang Sci.& Tech. Park, Shanghai,China
Tel 5785 0702; 5785 0726; 5785 0727
Fax 5785 0725
P.C 201614
Plastic Garlic Crusher GS by drying heating box and peeling two parts of the working bucket. The heating drying box is equipped with the hot air circulation function, that is, Garlic Breaking Machine the Keeping the dry state of garlic in a humid climate. Heat drying, cutting material, and peeling, the material Time, the whole process programmable timer, automatic one design. Garlic Breaking Machine Greatly reduce labor costs.Adopts the special peeling principle, skins of garlic clove can be removed without the cutter blade and the friction.So Garlic Breaking Machine can keep the garlic clove complete, fresh and clean.
JHJHK
Plastic Garlic Crusher GS can finish the drying and peeling at one time.It is practical,electricity-saving,high efficiency and easy to operate and clean.Garlic Breaking Machine adopts pneumatic principle,it can remove automatically the shell of the garlic clove without soaking and at the same time there is no damage at all.The peeling rate can reached 95%.