Product Description
Product Description
Hot sale Garlic Breaking Machine/Garlic Separating Machine
Contact person:Ms Nina
Phone:0086-13673629307
Tel:0086-garlic breaker machine Garlic Breaking Machine garlic separating machine(Skype:taizy0407)86660712
Fax:0086-garlic breaker machine Garlic Breaking Machine garlic separating machine(Skype:taizy0407)86660713
Skype:taizy0407
TM:cn1510817220
Introduction:
Garlic splitting machine is used to separate garlic bulbs into cloves.
The working principle is using standard rubber rollers for food product to break the garlic bulb into clove.
It also can adjust the space of roller to separate different sizes of garlic bulbs automatically.
Easy operation makes the clove without damage and high separating rate.
Besides, there's a blower equipped inside the machine which can blow some garlic skin and garlic rod away while operating.
Even a single person is able to operate this machine.
Advantages:
1)easy to control, adjustable space of soft wheel, suitable for any type of garlic ball
2)low breakage, high peeling rate
3)fan built-in, only one person could operate the machine
4)Durable, high efficiency, economical
5)Easy to keep maintenance, low failure rate
Technical Parameters:
| | | | | |
| --- | --- | --- | --- | --- |
| Model | Capacity | Power | Dimension | Weight |
| TZGS-400 | 400kg/h | 0.75kw/380v | 690*710*1050mm | 100kg |
| TZGS-800 | 800kg/h | 2.2kw/380v | 990*840*1420mm | 280kg |
Photo Show: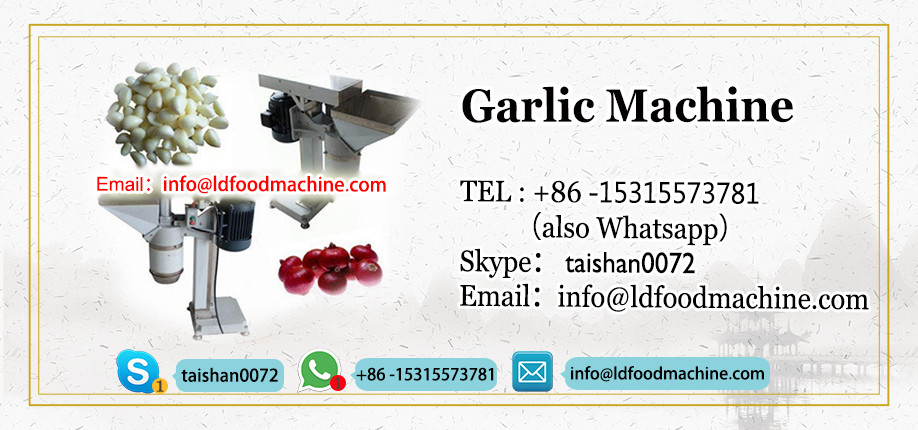 Packaging & Shipping
Our Services
Company Information
ZHENGZHOU TAIZY MACHINE Factory is specialized in machines used to
make charcoal, including barbecue charcoal and charcoal made from sawdust.
wood working machinery,Briquette press machine,Farm machinery hay baling machine
Nut processing machinery,Fruit processing machine,Animal Feed machine,wood chipper,wood cutter,wood debarker,
cotton stalk cutter,straw crusher,bamboo crusher,sawdust machine,mushroom wood hammer mill,drum chipper,
wood wool making machine,wood shaving machine,wood flake machine,shaving machine,wood wool,thicknesser,
surfacer,compass plane,wood shavings,shavings,excelsior,wood wool,excelsior tissue paper,bamboo shaving,scobs,
wood chips,Flakes,keyway planer,spokeshave,shearer,embossing calender,shartle machine,wood paring machine,
wood shaving machine,wood flaking machine

ZHENGZHOU TAIZY MACHINE Factory
TEL:0086-371 -86660712 FAX:0086 371 86660713 www.taizy.cn
ADD;No.1394 East Hanghai Road, Economic-technological development Area, Zhengzhou,henan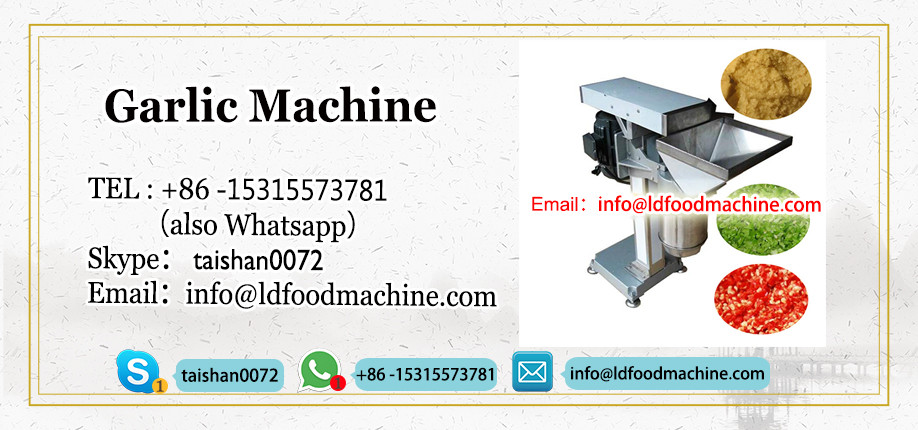 Please contact me and get more information about this machine.
We are glad to offer you high quality machines and good service

garlic breaker machine Garlic Breaking Machine garlic separating machine(Skype:taizy0407) by drying heating box and peeling two parts of the working bucket. The heating drying box is equipped with the hot air circulation function, that is, Garlic Breaking Machine the Keeping the dry state of garlic in a humid climate. Heat drying, cutting material, and peeling, the material Time, the whole process programmable timer, automatic one design. Garlic Breaking Machine Greatly reduce labor costs.Adopts the special peeling principle, skins of garlic clove can be removed without the cutter blade and the friction.So Garlic Breaking Machine can keep the garlic clove complete, fresh and clean.
JHJHK
garlic breaker machine Garlic Breaking Machine garlic separating machine(Skype:taizy0407) can finish the drying and peeling at one time.It is practical,electricity-saving,high efficiency and easy to operate and clean.Garlic Breaking Machine adopts pneumatic principle,it can remove automatically the shell of the garlic clove without soaking and at the same time there is no damage at all.The peeling rate can reached 95%.