Product Description
Cocoa Bean Roasting Machine
Whatsapp/wechat/mobile: 0086 18939583282
Skype: sales09-orange
I. Advantage of cocoa bean roasting machine:
The cocoa bean roasting machine is according to our factory for many years production experience, for domestic and foreign similar products comparison, integrated the advantages of electric oven and development of new type high efficiency and energy saving furnace, baking products, pure flavor. Energy saving safety, health and convenient, fast, stable performance, less consumption, low running cost, long service life, easy operation and maintenance etc, and the baking quality produced meet the food hygiene standards and international standards.
II.Usage and working principle of cocoa bean Roasting Machine:
This cocoa bean roasting machine is mainly used in food processing industry, beans, nuts, nuts (such as peanuts, white rice, boiled spicy peanuts, melon seeds, almonds, chestnuts, beans, etc. Reduce moisture to dry, bake cooked products. This machine with electric heat pipe as heat source, use the rotary cage, heat conduction and thermal radiation theory, the automatic temperature control device; Hot air as drying medium, the heat effect on baking objects, in the baking process be baking in the cage by the propulsion system constantly improve, forming continuous circulation, the heated evenly,effectively guarantee the baking quality.
III.Technical parameters of cocoa bean Roasting Machine:
| | | | | |
| --- | --- | --- | --- | --- |
| Model | Dimension | Weight | Capacity | Power |
| HY-1 | 1800*2900*1600mm | 550kg | 100kg/h | 24 kw |
| HY-2 | 2300*2900*1600mm | 680kg | 200kg/h | 38.2kw |
| HY-3 | 3300*2900*1600mm | 720kg | 300kg/h | 57.3kw |
| HY-4 | 4000*2900*1600mm | 800kg | 400kg/h | 76.4kw |
| HY-5 | 4700*2900*1600mm | 850kg | 500kg/h | 95.5kw |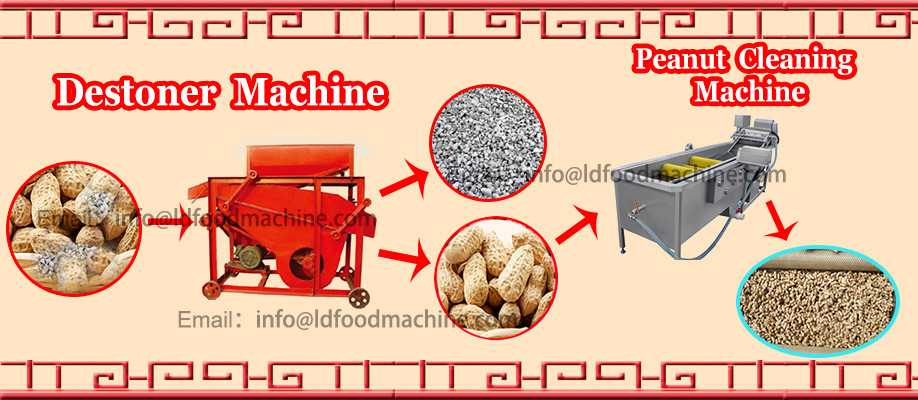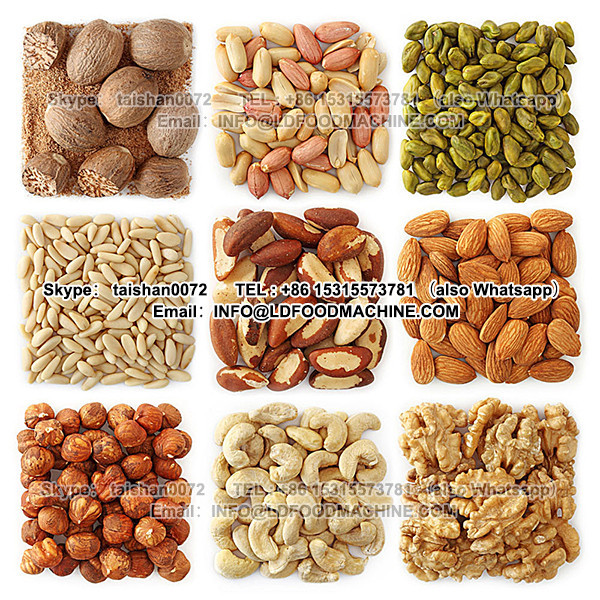 IV.Matters needing attention in operation of cocoa Roasting Machine:
1)Check the transmission part is normal before starting the power .Then press the forward button to turn idle cage for 3-5 minutes. Open furnace temperature switch to heat up when you're sure of everything is OK. Rotor cage can't stop running in case of high temperature deformation during the process of heating up, .
2) Usually add peanuts 75-100 kilograms each time each cage(There's five cages for HY-05) .
3)Each time change peanuts or kernels (raw materials, due to the moisture content is different, should try first 1-2 furnaces for the experience, then you can batch in production.
4)In the baking process, such as roasted peanut without red casing takes about 15 minutes. The peanut without red casing takes about 30 minutes, The peanut with the white shell takes about 40 minutes from the rotor cage sampling check the oven temperature (the above data is for reference only), if the temperature has reached, then press the rotate button, open the door, make the object automatically, and then press the forward button to continue the following stuffs, and so on.
5)Firstly turn off the temperature switch when work is over . You can't turn off the swith cage until the temperature falls under 50 degree , in case of the deformation under high temperature.
V. Package of cocoa bean Roasting Machine:
Our Market:

For more about the machine, please feel free to tell me:
Whatsapp/wechat/Phone: 0086 18939583282
T: Cocoa Bean Roasting MachineCocoa Bean Roasting Machine ; F: Cocoa Bean Roasting MachineCocoa Bean Roasting Machine
Address: Cocoa Bean Roasting Machine Cocoa Bean Roasting Machine Shangqiao, Yancheng, Luohe, Henan, China.
Company bank account information:
Cocoa Bean Roasting Machine LUOHE HIYOUNG MACHINERY MANUFACTURING CO.,LTD.
Bank name: BANK OF CHINA, HENAN BRANCH
Bank Account No.: 261 148 126 820
SWIFT: BKCHCNBJ530