Product Description
High Quality & Stainless Steel Nut Roasting Machine
Introduction of Nut Roasting Machine

1. Can be used to roast all kinds of nuts,such as chestnuts, filberts, melon seeds, pine nuts, and
so on.
2. Can take Electric or Gas as heating energy supply.
3. The whole process of rolling, roasting and letting out are operated automatically.
4. The advanced horizontal roller make it heat uniformly, at the same time, can keep the
temperature, the nuts will not get cool quickly.
5. The nuts will not stick on the wall of machine.
6. The rolling direction is adjustable, can roll at clock wise and counter clock wise.
7. You just need to press the button, and change the rolling direction into opposite when finish
roasting, the nuts will come out automatically.
Features of Nut Roasting Machine

1.This roasting machine has electricity heating type and gas/coal heating type.
2. This roasting machine adopt unique horizontal roller structure, uniform heating, good sealing,
and stew fried particularly effective. At the same time the structure has been improved this year, the back cover can be opened, so that maintenance and repair is very convenient.
3.Roasting machine with gas heating is equipped with energy saving stove, adjustable of fire size.
Roasting Machine with electric heating has temperature controller, the temperature can be
adjusted.
4. Within the outer cylinder made of high quality laminated asbestos as insulation material, good
insulation properties, high thermal efficiency. Can guarantee the temperature needs to adapt to a variety of roasted seeds and nuts, the fried foods taste good. Saving electricity and time-saving.
5.During the roasting process, the roasted material stir in the three-dimensional roller and non-stick drum.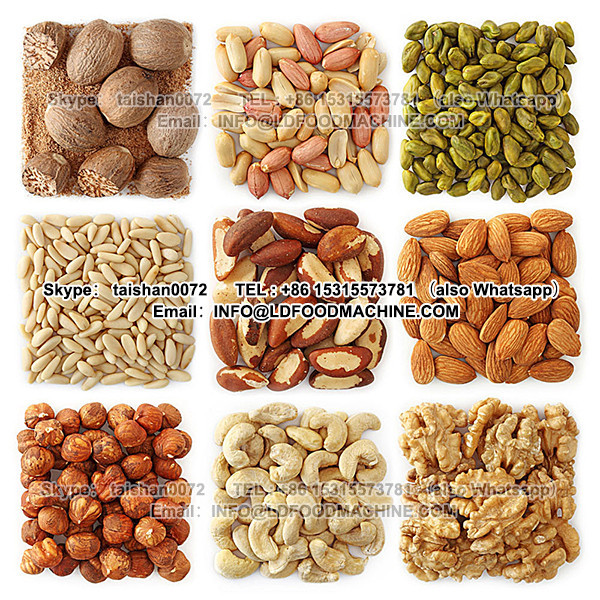 Technical Parameter of Nut Roasting Machine
| | |
| --- | --- |
| Model Number | OW-CHJ01 |
| Voltage power | 220V/50HZ |
| Usage | Suitable all kinds nuts |
| Dimension size | 1100*620*1180mm |
| Net weight | 98kg |
Detail Pictures of Nut Roasting Machine

Contact Information of Nut Roasting Machine
We can design machines according to customers' need. If you want to learn more information, please contact us at any time.
Zhengzhou Oweei Machinery CO.,LTD
Tel: +86 371 60395600
Fax:+86 371 67681159
Address: West Section of Gong ye Road, Shangjie Industry Area, Zhengzhou, Henan, China.
...