Product Description
China populous biscuit maker, oreo biscuit production line, sandwich soft biscuit machinery
This production line produce hard biscuit, soft biscuit, soda cracker, sandwich biscuit, etc

1. YX300 multifunctional biscuit machine, with original design, compact structure and high automation, it is developed on the base of Japanese and German Technology.
2. All working procedures that from feeding, calendaring, shaping, wastage recovering, drying to cooling can be accomplished at the same time.
3. Hundreds of moulds and dozens of technology formulas make it possible to produce all kinds of popular biscuits, such as cream biscuit, layer biscuit, calcium biscuit, multivitamin biscuit, vegetable biscuit etc.
4. Dough mixer, mould machine, controlling box, roaster, oil sprayer, cooling machine.
5. The most important is that the complete biscuit production line can be combined freely according to the conditions of customers workshop and requirements of biscuit technology.
6. The line adopts imported electric components and its speeds are changed by frequency inverter with high accuracy.
7. Diversified biscuit, the capacity is 100-1000kg per hour.
8. All machines are manufactured by our factory. Buyers can check it at any moment during the making period. Full Technical Solutions.
Processing:Flour mixing--Dough sheeting--Biscuit Molding--Baking--Oil Spraying--Cooling--Packing:
1. Feeder
2. Dough Sheeting Machine
3.Rotary Cutter or Double Cutter
4.Rest Dough Conveyor
5.Horizontal Rotary Mould
6.Drive and Inlet Part
7.Oven Drive and Oven Tension
8.Electric heating/Oil heating/Nature gas heating Oven
9.Peeling Machine
10.180°Biscuit Swerve Conveyor
11.Oil Sprayer
12.Cooling Conveyor
13.Biscuit Stacking Machine
14.Packing Conveyor
15.Side Scrap Return System
16.Reciprocating Distributor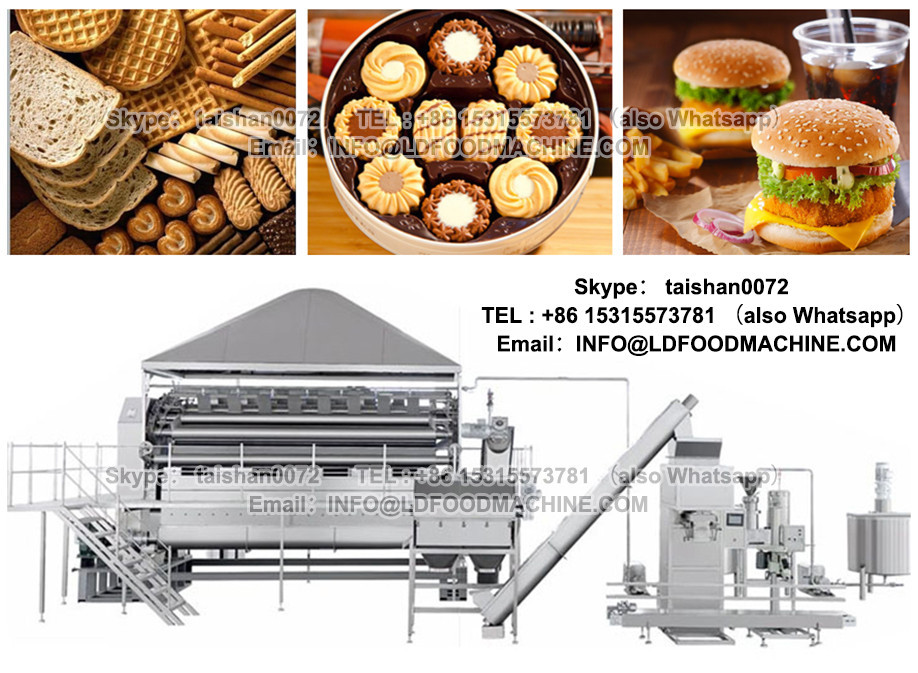 YX Production Lines with CE certificates & ISO standard are your best choice!
We are your reliable food machinery manufacturer, find food machinery, just go to us!
China populous soft oreo biscuit production line Completed a series of bread and hamburger productions such as continuous tableting, dough sheet finishing, sheet rolling, pattern making, quantitative cutting, stuffing, and forming an automatic swing plate. The whole process of mass production of bread and hamburgers was realized.
China populous soft oreo biscuit production line Features:
China populous soft oreo biscuit production line] uses a number of advanced technologies to integrate photoelectric sensing, electromagnetic induction, human-machine interface, microcomputer programming, new materials, and bionic technologies, with a high degree of automation. Materials used and packaging materials, etc.: All materials in contact with the surface are stainless steel, polypropylene, PU, latex, nylon 1010, etc. that meet food-grade safety requirements. is sealed with stainless steel and polycarbonate plates. Can meet the needs of large-scale industrial production, scale production of a machine can produce drawing bread, hamburgers, French bread and so on.
Jinan Joysun Machinery Co., Ltd. is a modern food machinery and equipment manufacturing enterprise integration R&D, manufacturing, sales, and after-sales services.