Product Description
Roasted salted peanut production line/ peanut frying machine
Introduction of peanut frying machine :
Soaking : elevator put peanut into soaking machine when water temperature get 97-98 degree. Peanut will through hot water for 3-5 minutes by conveyor belt.
Peeling: Distributive belt will be send soaked peanut into every peeling machine hopper to remove the red skin.
Picking: take out bad and red skin peanut from conveyor belt.
Drying: Dry surface of peanut in low temperature for 30-40 minutes before frying .moisture will get 13%.
Frying : Frying peanut for 5-6 minutes in 150-160 degree. Peanut moisture should 13% before frying.
De-oiling: remove extra oil from peanut
Flavoring : Mix salt and pepper with peanut
Cooling : cooling peanut till 30-40degree before packing.
peanut frying production line --Feature
1, fried peanut production line is researched and designed by combining foreign technology with China's national conditions by technical staff,
2, it is an advanced, practical, and affordable new-generation products.
3,The whole production line achieves automatic streamlined production to save a lot of human resources and minimize production costs.
4, it can be customized according to customers' needed output.
capacity of peanut frying machine : 3ton/day,5 ton/day,8ton/day
Procedure of peanut frying machine
Material→Soaking→Peeling→Picking→Drying→Frying→Deoiling→Flavouring→Cooling→Packing
Soaking and peeling machine
Frying system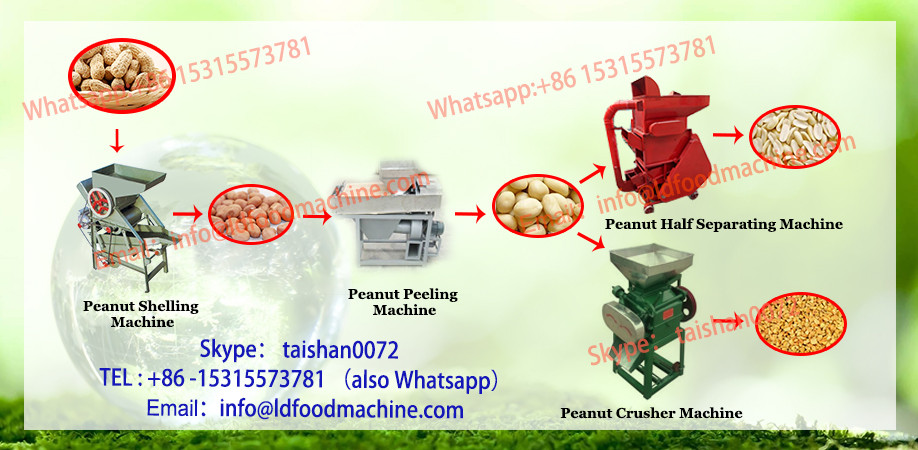 Company website: www.peanut frying machine/fried peanuts production line
Founded in 1993, peanut frying machine/fried peanuts production line peanut frying machine/fried peanuts production line Food Machinery Manufacturing Co., Ltd is the earliest enterprise engaged in the research&design and production of peanut machinery, peeling machinery, frying machinery, and the other food machinery. For the past few years, we introduced foreign technology according to the domestic market demand and the actual situation of labor shortages, and then combined the condition of our country to develop and manufacture the production line, such as drunk peanut production line, fried bean production line, peanut butter production line, spiced peanut production line, soybean peanut frying machine/fried peanuts production line production line and so on. Our company passed successively the certificates of Products' Execution Standard Registration in Shandong, ISO9001, CE, etc. Our products' quality reaches international standard, and it has become one of peanut frying machine/fried peanuts production line enterprises in domestic market.
Factrory